OKLAHOMA CITY, OKLAHOMA, June 13, 2023 (GLOBE NEWSWIRE) -- HappyMiner, a leading cryptocurrency cloud mining platform, is revolutionizing the digital asset industry with its groundbreaking approach to mining. The platform is democratizing the field of cryptocurrency mining, making it accessible to a broader audience and redefining passive income opportunities.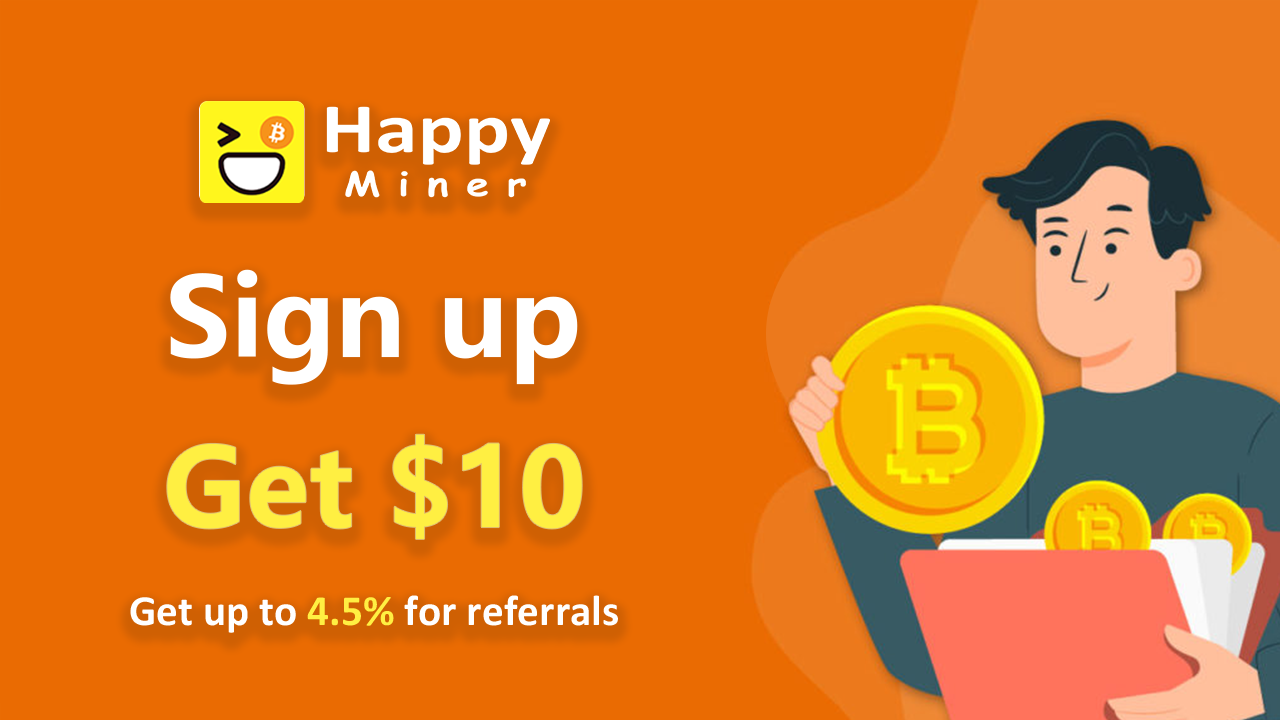 To address the latest approach, HappyMiner democratizes the field of cryptocurrency mining, making it accessible to all. By introducing innovative cloud mining solutions, the platform revolutionizes the digital asset industry with its groundbreaking approach to mining. The platform democratizes access to cryptocurrency mining by providing an accessible platform that requires minimal initial deposits. This allows users to embark on their cryptocurrency mining journey without significant investments, leveling the playing field and empowering individuals from all walks of life. With a quick and easy registration procedure, users can start mining Bitcoin within minutes, simplifying the initiation process for newcomers.
Recognizing the volatility of the cryptocurrency market, the platform allows users to exit the cloud mining industry at any time, providing an environment of autonomy and control over their investments. HappyMiner ensures that users can access their daily benefits from cloud hash contracts conveniently by offering multiple withdrawal methods.

Moreover, HappyMiner offers a range of cloud mining plans to accommodate various preferences. Each package provides a user-friendly experience, transparent reporting of mining activities, and automated daily payouts, ensuring a seamless and rewarding mining journey from start to finish.
The lucrative cloud mining packages offered by HappyMiner are including:
Free Primary Mining - Priced at $10 for 1 day, offering a risk-free opportunity to explore the world of mining with a fixed return of $10.8.
Bitcoin Mining - Available at $100 for 3 days, designed for experienced users with a fixed return of $104.5.
Litecoin Mining - Offered at $500 for 7 days, tailored for Litecoin enthusiasts, promising a fixed return of $563.
BitcoinCash Mining - Available at $1,200 for 15 days, capitalizing on BitcoinCash's success with a fixed return of $1,545.
Dogecoin Mining - Priced at $3,000 for 30 days, designed for extended mining periods with a fixed return of $4,890.
Dashcoin Mining - Available at $6,400 for 60 days, allowing you to maximize earnings with a fixed return of $15,280.
Filecoin Mining - Priced at $9,600 for 90 days, tailored for long-term Filecoin enthusiasts with a fixed return of $29,644.
In addition, HappyMiner offers several features that enhance the user experience and ensure security. Newcomers can get an immediate $10 upon signing up, incentivizing participation. The platform employs robust security measures, including DDoS and SSL protection systems, to safeguard user funds and personal data. The platform provides comprehensive 24/7 online support and helps to address any queries or concerns users may have.
Including more, HappyMiner is its unique affiliate program, offering a 4.5% lifetime reward on each referral. Users can receive a referral reward for every purchase made by their referred users, creating a network of benefits beyond individual mining activities.
Furthermore, HappyMiner is set to redefine the cryptocurrency mining industry by bridging the gap between the complexities of mining and the everyday individual. Through affordable cloud mining options, the platform ensures that cryptocurrency mining is a profitable venture accessible to all. By democratizing access to mining, HappyMiner is paving the way for individuals to generate investment return opportunities and actively participate in the digital currency revolution.
About HappyMiner:
HappyMiner is a licensed cloud mining company with a vast tech park of professional Bitcoin mining rigs, Headquartered in Oklahoma. Since its launch in 2018, the company has committed to providing an avenue for individuals globally to earn cryptocurrency. With its state-of-the-art mining infrastructure spanning industrial facilities in Iceland, Norway, and Canada, the platform currently serves over 2.8 million users worldwide. HappyMiner believes in bringing together a community of like-minded individuals keen on making the most of the growing digital currency industry.
Website link: https://happyminer.us/

CONTACT: Michael Junius

HappyMiner

support at happyminer.us