Elevate your crypto trading game with Trade Like Crazy's AI-powered platform and achieve impressive monthly returns of 20-80%.
Erevan, Armenia, Oct. 18, 2023 (GLOBE NEWSWIRE) -- Trade Like Crazy, a pioneering venture specializing in cryptocurrency trading, is excited to introduce its revolutionary AI-powered platform that's set to transform the world of digital asset trading. With a mission to provide a seamless trading experience, the company has witnessed impressive average monthly returns of 20-80% over the last six months, making it a trusted name in the cryptocurrency market.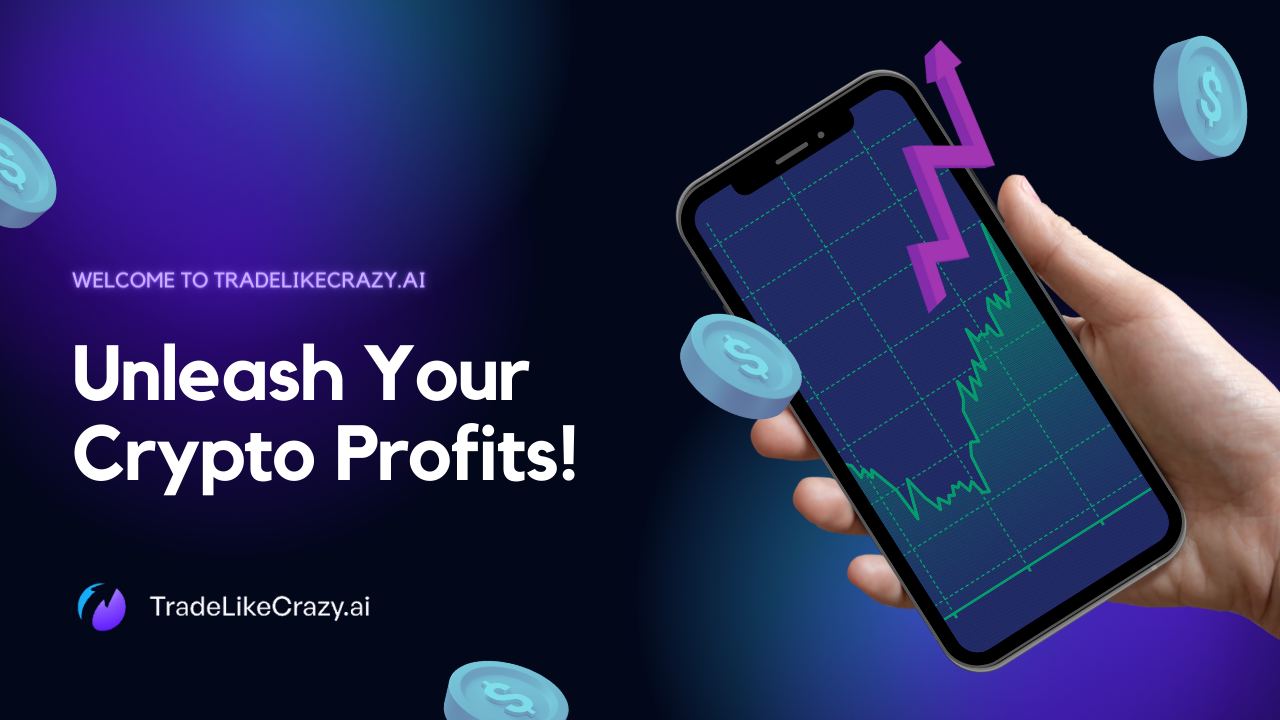 Founded by a group of twenty seasoned traders with expertise in cryptocurrency arbitrage, futures trading, spot trading, and scalping, Trade Like Crazy has dedicated itself to ensuring the security and growth of the accounts it manages.
Trade Like Crazy's journey started in a modest office space with a small team of traders who have honed their skills to become world-class experts. Recognizing the need for dedication and trust in the cryptocurrency market, they continued to expand their knowledge, resulting in significant growth for both the company and its clients.
Unparalleled Technology, Unmatched Results
Trade Like Crazy's state-of-the-art artificial intelligence has been designed to make cryptocurrency trading more accessible and efficient. The platform offers a range of packages priced at $25, $50, $100, $250, $500, $1000, $2500, and $5000, allowing users to set the AI to operate with an investment sum of up to 15 times their account balance.
The company's team of 20 expert traders applies a strategy that limits each transaction's risk to 2-5% of the company's capital, ensuring the safety of funds. This approach has resulted in impressive average monthly profits of 20-35% over the last six months.
Copy Trading for Maximum Returns
One of the most unique aspects of Trade Like Crazy's platform is the concept of 'copy trading.' Every transaction executed by the AI on the Bybit exchange is mirrored on the user's account, providing them with the exact returns generated by the platform.
Central to the company's triumphant trading strategy is meticulous risk management. With transactions never jeopardizing more than 2-5% of the company's capital and minimal leverage, the platform maintains a delicate balance, mitigating potential losses. This prudent approach ensures the company's long-term financial stability and fosters trust in its technology.
Security and Control at Your Fingertips
Trade Like Crazy prioritizes security and transparency. Users maintain full control over their funds, as the platform cannot withdraw them. The company is solely responsible for facilitating transactions and generating profits, ensuring user assets are safe and secure.
Lucrative Earnings and Commissions
Trade Like Crazy offers impressive returns to users. The package generates a remarkable 300% ROI (Return on Investment), with monthly earnings ranging from 20% to 40%. Commission and profit withdrawals are available instantly once they hit the earnings wallet, making it easy for users to access their earnings.
Trade Like Crazy operates six days a week, from Monday to Saturday, providing consistent opportunities for profit. Users have the potential to earn up to five times the amount they have invested in the package, combining commissions and earnings. The maximum daily earnings are capped at 50% of the package's value, ensuring responsible and sustainable growth.
Looking Ahead: Innovation and Expansion
Trade Like Crazy is not content with its current success. The company is committed to continuous innovation for the benefit of its clients. Future projects include the launch of a proprietary stablecoin, developing a proprietary payment processor with cryptocurrency exchange capabilities, creating a cryptocurrency wallet integrated with Mastercard functionality, and introducing a unique cryptocurrency backed by real value.
Trade Like Crazy confidently embraces the future, ready to take on new challenges and maintain its leadership position in the competitive cryptocurrency trading market. With its pioneering AI-powered platform, meticulous risk management, and commitment to user security, Trade Like Crazy aims to elevate the cryptocurrency trading experience for all its users.
For more information about Trade Like Crazy and to start your journey to successful cryptocurrency trading, please visit their website at https://tradelikecrazy.ai/.
About Trade Like Crazy
Trade Like Crazy is a pioneering venture founded by a group of twenty seasoned traders specializing in cryptocurrency arbitrage, futures trading, spot trading, and scalping. With a commitment to safeguarding and growing the accounts it manages, Trade Like Crazy has established itself as a trusted name in the cryptocurrency trading market, providing users with an AI-powered platform that offers remarkable returns and unparalleled security. For more information, visit https://tradelikecrazy.ai/.
Disclaimer: The information provided in this press release is not a solicitation for investment, or intended as investment advice, financial advice, or trading advice. It is strongly recommended that you practice due diligence (including consultation with a professional financial advisor) before investing in or trading securities and cryptocurrency.
CONTACT: Kristina Radchenko
Trade Like Crazy
support-at-tradelikecrazy.ai