Polygon (MATIC) is generating excitement in the crypto sphere as it prepares to launch Polygon 2.0. Concurrently, Optimism (OP) has joined forces with Aura Finance to enhance liquidity and foster wider adoption within the Optimism Network.
On the other hand, VC Spectra (SPCT) sets itself apart through its innovative investment opportunities, appealing to investors seeking massive returns. Let's dive into 2023's Layer 2 Solutions: Polygon (MATIC), Optimism (OP) and VC Spectra (SPCT).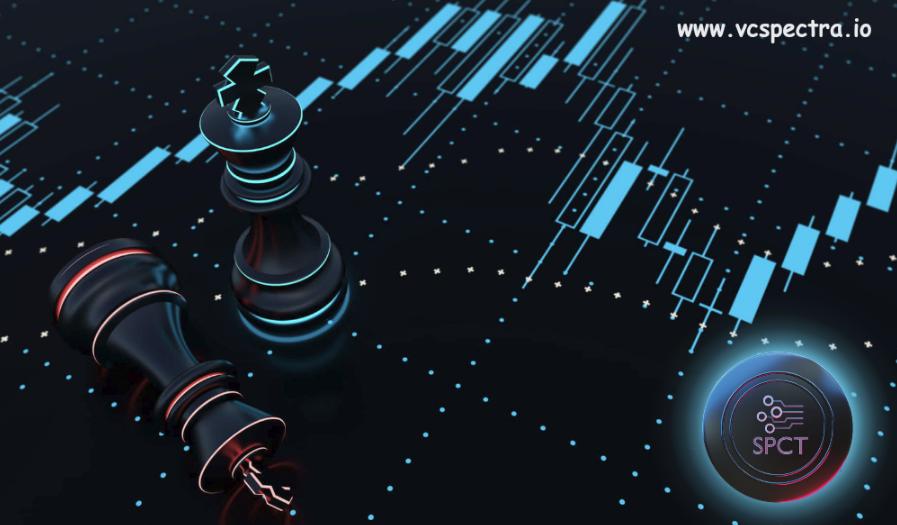 Polygon (MATIC) Unveils Ambitious 'Polygon 2.0' Plan
Polygon, the prominent Ethereum layer-2 scaling solution, has presented a proposal to elevate its MATIC token to a versatile multipurpose token called POL. The transition from MATIC to POL awaits the approval of the Polygon community. This upgrade will empower the protocol to effortlessly support a large number of Polygon chains while maintaining a high level of security.
Furthermore, POL will extend its functionality across various Polygon protocols, including Polygon PoS, zkEVM, and Supernets. Validators will have the opportunity to benefit from protocol incentives and additional rewards through POL staking. Moreover, the upgraded protocol architecture will introduce remarkable features such as infinite scalability and seamless integration between protocols.
The news sent a wave of excitement among investors, causing Polygon's (MATIC) price to increase from $0.72 to $0.87, indicating a 20.8% surge. As Polygon (MATIC) transcends to Polygon 2.0, experts say Polygon (MATIC) can soar by 18.4%, from $0.87 to $1.03 in the coming weeks.
Excitement Builds as Optimism (OP) Takes off on BNB Chain
The expansion of Aura Finance to Optimism unlocks (OP) a world of possibilities for partner protocols, offering enhanced liquidity and adoption prospects. Optimism (OP) collaborates with lending platforms and stablecoin protocols to foster a robust ecosystem for seamless user experiences.
As a Layer2 platform, pStakeFinance is gearing up to introduce ETH LST v2, enabling seamless bridging of LST tokens. Partnering with Aura as their liquidity hub, pStakeFinance aims to enhance LST liquidity on the Optimism (OP) network.
Moreover, OP Labs recently confirmed the completion of the "Bedrock" upgrade, signaling a major milestone for the Optimism network. The upgrade focuses on improving various aspects of the Optimism (OP) network, such as faster deposit times and reduced layer-2 fees.
The positive announcement sparked a surge in investor sentiment, driving Optimism's (OP) price up by 18.48%, from $1.19 to $1.41. With the increasing network activity and improvements, there is potential for Optimism (OP) to experience a further 32.6% surge from $1.41 to $1.87.
VC Spectra (SPCT) Sparks Frenzy with Lightning-Fast Presale
At the forefront of the blockchain space, VC Spectra (SPCT) empowers financial growth through strategic investments. The platform's decentralized model provides investors access to a plethora of profitable blockchain ventures, pre-ICOS, and diversified portfolios.
VC Spectra (SPCT) also offers enticing benefits to its users, including quarterly dividends and buybacks from investment profits.
Furthermore, VC Spectra's native token, SPCT, is a BRC-20 standard token that enables asset management, exchange, and decentralized platform trading. SPCT operates on the Bitcoin blockchain and implements a deflationary model, gradually reducing token supply through a burn mechanism.
The first stage of the VC Spectra (SPCT) public presale has been remarkable, with an initial value of $0.008. Market analysts anticipate a substantial 900% spike to reach a target price of $0.08 once the token is listed on exchanges.
Learn more about the VC Spectra presale here:
Presale: https://invest.vcspectra.io/login
Website: https://vcspectra.io/
Twitter: https://twitter.com/spectravcfund
Telegram: https://t.me/VCSpectra
Disclaimer: The statements, views and opinions expressed in this article are solely those of the content provider and do not necessarily represent those of Crypto Reporter. Crypto Reporter is not responsible for the trustworthiness, quality, accuracy of any materials in this article. This article is provided for educational purposes only. Crypto Reporter is not responsible, directly or indirectly, for any damage or loss caused or alleged to be caused by or in connection with the use of or reliance on any content, goods or services mentioned in this article. Do your research and invest at your own risk.