Cryptocurrency is one of the most common investment advice these days. The best part about crypto investments is that they yield good returns in a comparatively shorter period. The downside? You can lose all your assets if you choose the wrong coin. This is why we have compiled a list of three amazing cryptos for you to invest in in July.
Let's analyze how ApeCoin (APE), Synthetix (SNX), and VC Spectra (SPCT) can change your life.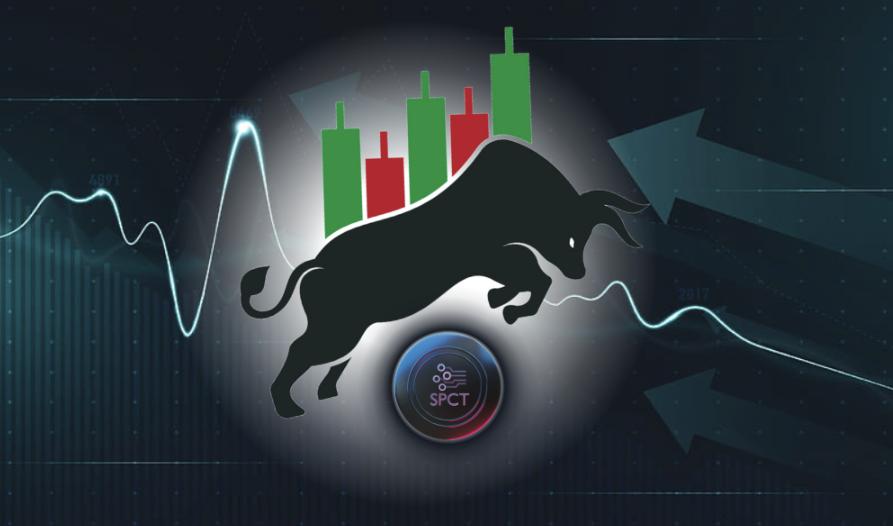 ApeCoin (APE): A Bull Trap Finally Shows Up In Charts
ApeCoin (APE) started this week in the reds but took advantage of the market volatility caused by XRP vs. SEC's case verdict. Opening at $1.8701 on July 10, ApeCoin (APE) rose by 20.34% to its weekly high of $2.2505 on July 14.
When the market stabilized on July 13, ApeCoin (APE) saw an immediate decline to its previous levels. Dropping 11.95% from its weekly high of $2.2505 on July 14, ApeCoin (APE) stopped at $1.9814 on July 17 after trying to break out from the bear trend twice.
RSI indicators showed a solid overbought condition on July 14. Therefore, a drop was expected. However, they still show slight bearish signs as ApeCoin (APE) loses precious buyer support, and selling pressure is kicking in to grab liquidations.
Moving forward, ApeCoin (APE) is not in the perfect buying spot as analysts predict another downfall for ApeCoin (APE) as it delves deep to grab liquidations for long positions and can reverse the trend towards the end of July.
Synthetix (SNX): Monthly High With A New Support Region
Unlike ApeCoin (APE), tides have turned for Synthetix (SNX) as it moved toward its monthly high after the market was shaken by XRP winning its case against SEC. Synthetix (SNX) took a high jump, rising more than 69% to $3 on July 14 from its monthly low of $1.77 on June 20.
Looking at the trend before these events, Synthetix (SNX) followed a bearish trend toward the lower lows. However, the market volatility on July 14 changed the direction for Synthetix (SNX), like many other coins. Synthetix (SNX) broke out from the lower lows and, after the market stabilized, dipped to its new support region of $2.60
Analysts predict Synthetix (SNX) is in the bullish outlooks. Further supporting their view, RSI indicates a price jump following July 14's announcement of exclusive trading rewards by Synthetix (SNX) and Liddo Finance.
Therefore, Synthetix (SNX) can be an excellent investment in July.
VC Spectra (SPCT): Predictions of 10X ROI For Investors
On the other hand, VC Spectra (SPCT) is quickly becoming popular as an asset management protocol. Part of the reason behind VC Spectra's (SPCT) success is that it allows people from all backgrounds to invest safely and generate sustainable income.
A team of capitalists and risk managers protects every VC Spectra (SPCT) blockchain investment. Furthermore, VC Spectra (SPCT) has a decentralized investment management system to ensure all investors are included in blockchain proceedings.
The VC Spectra (SPCT) token holders can also secure additional profits by investing in the VC Spectra (SPCT) fund. Moving forward, VC Spectra (SPCT) has already raised $2.4 million in private presale events.
Tokens are being offered in public presale stages. Stage 1 of the public presale has already sold 90% of the available tokens at $0.008. Stage 2 will raise this price by 37.5% to $0.011. This trend will continue until the $0.08 target launch price is reached, which marks a 900% surge or 10X ROI for VC Spectra (SPCT) investors.
Follow these links to learn more about VC Spectra (SPCT) and its presale:
Buy Presale: https://invest.vcspectra.io/login
Website: https://vcspectra.io
Telegram: https://t.me/VCSpectra
Twitter: https://twitter.com/spectravcfund
Disclaimer: The statements, views and opinions expressed in this article are solely those of the content provider and do not necessarily represent those of Crypto Reporter. Crypto Reporter is not responsible for the trustworthiness, quality, accuracy of any materials in this article. This article is provided for educational purposes only. Crypto Reporter is not responsible, directly or indirectly, for any damage or loss caused or alleged to be caused by or in connection with the use of or reliance on any content, goods or services mentioned in this article. Do your research and invest at your own risk.