Cardano (ADA) TVL hit its one-year peak of over $200 million on July 14, 2023. Investors reacted positively to this news, and Cardano (ADA) gained around 24% during the week. In other information, VC Spectra (SPCT) is rounding off its first public presale and is ready to change the crypto investment space. VC Spectra (SPCT) raised $2.4 million in its private seed sale, and investors are waiting for its coming price surge. Let's explore how the two tokens are performing in July.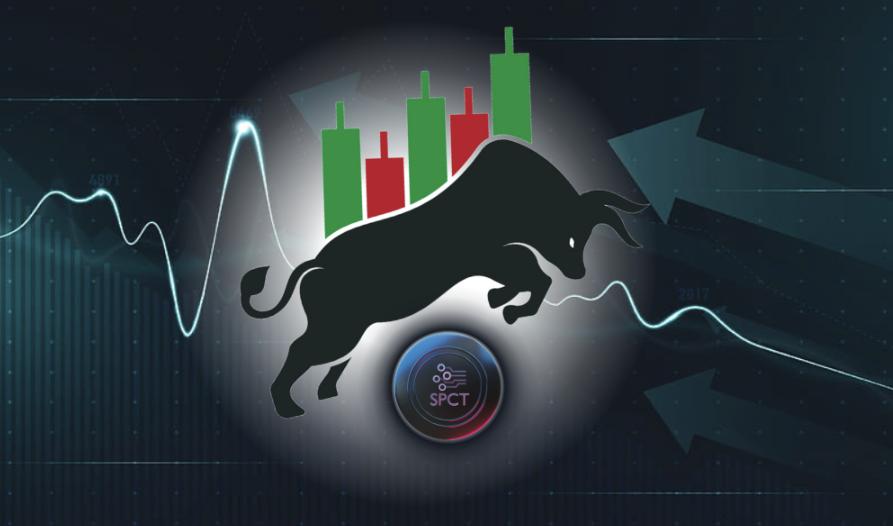 Cardano (ADA) Records Ecosystem Expansion, Retains Bullish Gains
After a rocky June 2023, Cardano (ADA) is having a smoother July, which is happening thanks to positive news for Cardano (ADA). On July 14, Cardano (ADA) TVL reached a one-year high of $209 million. The current number of Cardano (ADA) tokens locked in DeFi platforms is 587 million. All these metrics point to high trading volume and increased user activity.
Cardano (ADA) still has drama from June, but things turned out well. On June 5, the US SEC classified XRP and Cardano (ADA) as unregistered securities in a lawsuit against major cryptocurrency exchanges. On July 13, a federal court subsequently ruled that XRP did not meet the standard set for a security.
Presently, tokens like Cardano (ADA) have a judicial precedent to stand on if they ever need to sue the SEC for classifying its tokens as securities. This court ruling also propelled the Cardano (ADA) price surge.
Last week, we saw Cardano (ADA) go from $0.2866 on July 13 to $0.3675 on July 14, a 28% increase. Cardano is now trading at $0.3121, and analysts still think the token will stay bullish for the rest of Q3 2023.
Early VC Spectra (SPCT) Investors to Record 10x ROI
As a smart early investment option, VC Spectra (SPCT) is a decentralized trading and asset management protocol built to drive development and innovation in the blockchain industry through strategic investment. VC Spectra (SPCT) selects the best blockchain companies in their initial stages and invests in them before they are successful.
As a VC Spectra (SPCT) holder, investors are entitled to quarterly rewards and a share in profits from buybacks of profitable investments. VC Spectra (SPCT) can also access a wide range of exclusive pre-ICOs and promising Web3 startups.
To ensure maximum returns and minimal losses for its users, VC Spectra (SPCT) uses strategies such as algorithmic, systematic, social, and copy trading. These tools are flexible and customizable.
VC Spectra (SPCT) has captured investors' interest, and the token is now trading at $0.008. The first presale stage is 90% complete, and the next one will start in a few days.
At the second presale stage, VC Spectra (SPCT) will sell for $0.011, translating to a 37.5% increase in the token's price. When VC Spectra (SPCT) finally hits the mainstream crypto market, it will trade at $0.08. Consequently, early investors will see a 900% surge in the value of their tokens.
Learn more about the VC Spectra (SPCT) presale here:
Buy Presale: https://invest.vcspectra.io/login
Website: https://vcspectra.io
Telegram: https://t.me/VCSpectra
Twitter: https://twitter.com/spectravcfund
Disclaimer: The statements, views and opinions expressed in this article are solely those of the content provider and do not necessarily represent those of Crypto Reporter. Crypto Reporter is not responsible for the trustworthiness, quality, accuracy of any materials in this article. This article is provided for educational purposes only. Crypto Reporter is not responsible, directly or indirectly, for any damage or loss caused or alleged to be caused by or in connection with the use of or reliance on any content, goods or services mentioned in this article. Do your research and invest at your own risk.