Add-on Tippin would allow users to earn small sums of cryptocurrency using Twitter.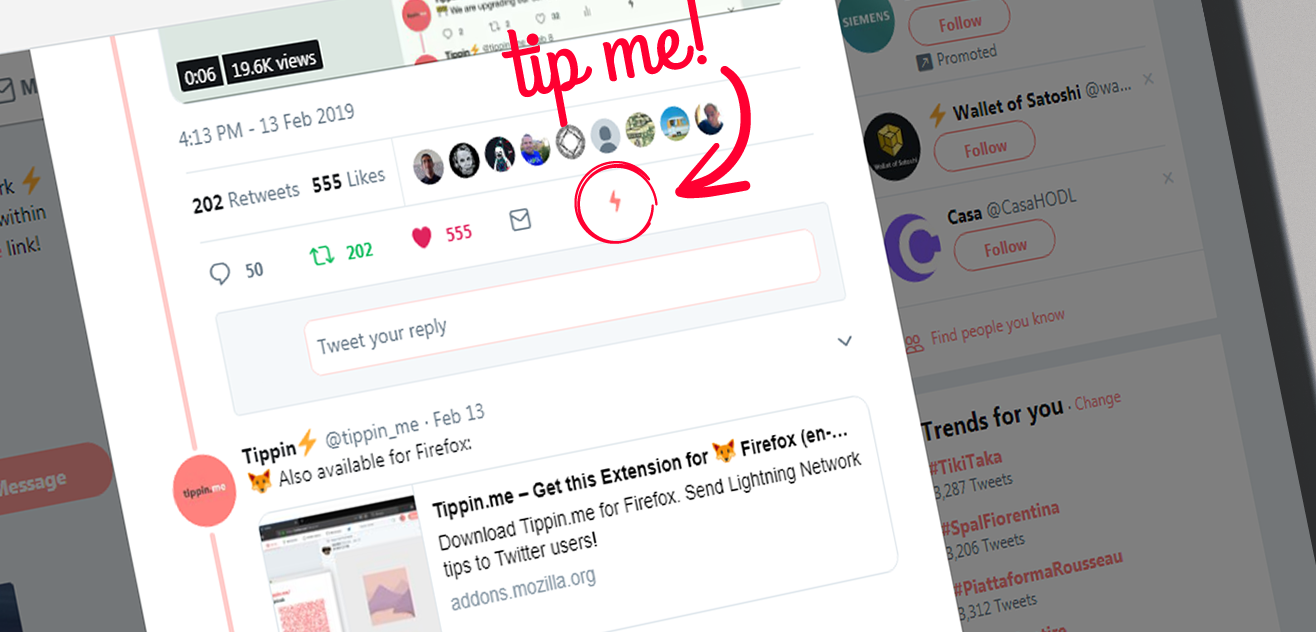 Jack Dorsey, Twitter CEO, has started using a social network add-on, Tippin, that allows to make small quantities of bitcoin, sent over Lightning Network.
To get it running, users would have to first install the extension in either Chrome or Firefox, prompting a 'lightning' symbol to appear next to Like and Retweet buttons.
What follows is a registration on the app platform via a Twitter account, leading to obtaining an electronic wallet with LN support. Tippin can also be installed on one's own site, according to app developers.
"I hooked this up and already got tipped some satoshis," tweeted Dorsey, sharing his 49-cent crypto balance.
Earlier Dorsey said bitcoin's Lightning Network is coming to Square's Cash App that could be used in mobile payments. "It's not an 'if,' it's more of a 'when,' and how do we make sure that we're getting the speed that we need and the efficiency," he told on Livera's Bitcoin podcast.