---
CryptoSphere, Wrocław (February 4, 2023)
CryptoSphere is an extremely interesting place that is constantly developing and evolving. This is the world of digital assets, cryptocurrencies, blockchain technologies that are becoming more and more popular and common in everyday life. Thanks to CryptoSphere you will learn how to invest in modern technologies.
This is a conference where you will learn about the latest trends in the field of cryptocurrencies, new projects and start-ups that use blockchain to solve various problems and facilitate everyday activities.
CryptoSphere is a great opportunity for you to develop and meet new, interesting people:
– investing their resources in cryptocurrencies,
– YouTube creators,
– projects and startups,
– crypto exchanges and producers of products related to this most dynamically developing investment asset.
At CryptoSphere you will receive a huge dose of knowledge that will help you start your adventure with cryptocurrencies!
Date: February 4, 2022
Place: Hotel IBIS Wrocław Centrum, Plac Konstytucji 3 Maja 3, Poland
Official website: https://cryptosphere.pl/

---
Blockchain Fest, Singapore (February 16-17, 2023)
Blockchain Fest Singapore is one of the most interactive events in South East Asia on Blockchain, Exchanges, Cryptocurrencies, Decentralized Finance (DeFi), NFTs, Mining, Gaming and Gambling, Online Payments, Investment and Fintech Industry.
Official website: https://blockchain-fest.asia/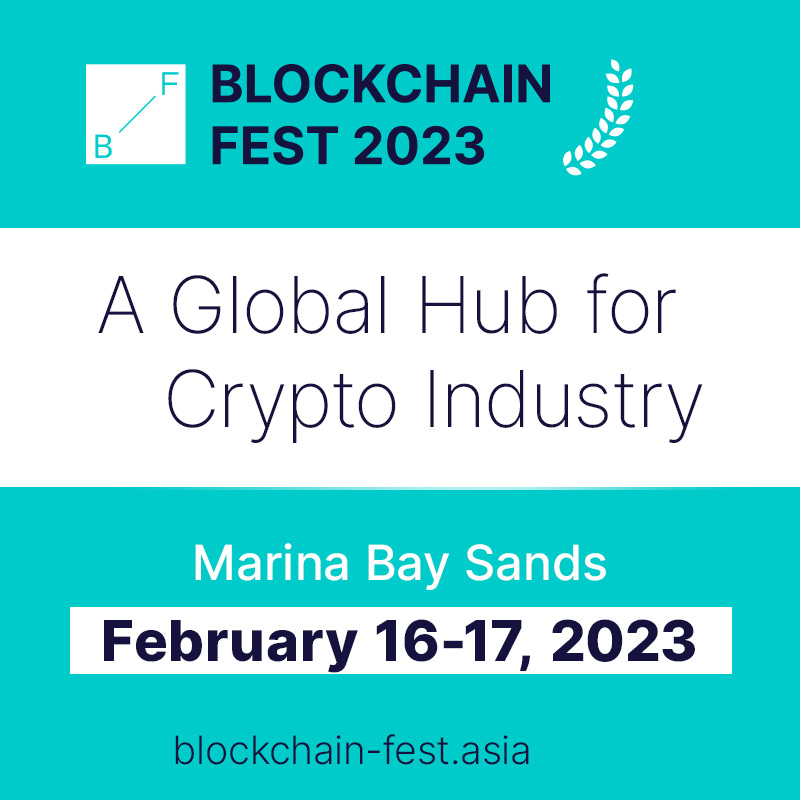 ---
Blockchain Economy Summit, London (February 27-28, 2023)
UK is the highest net exporter of financial services and London is the world's financial capital providing unrivalled access to global markets. And now it's aiming to be on the top in blockchain and crypto field globally.
The UK government is working for the country to be a global hub – the very best place in the world to start and scale up crypto-companies.
Blockchain Economy London Summit is UK's largest ever blockchain event uniting together the key players of crypto industry and experts to redefine the future of finance.
The 6th edition of the Blockchain Economy Summit will take place during two days on 27-28 February, 2023 with the world's top crypto companies and blockchain entrepreneurs and will be a wide range crypto event in London to explore the potential of web3, NFTs, cryptocurrencies, blockchain and Metaverse.
Official website: https://blockchaineconomy.london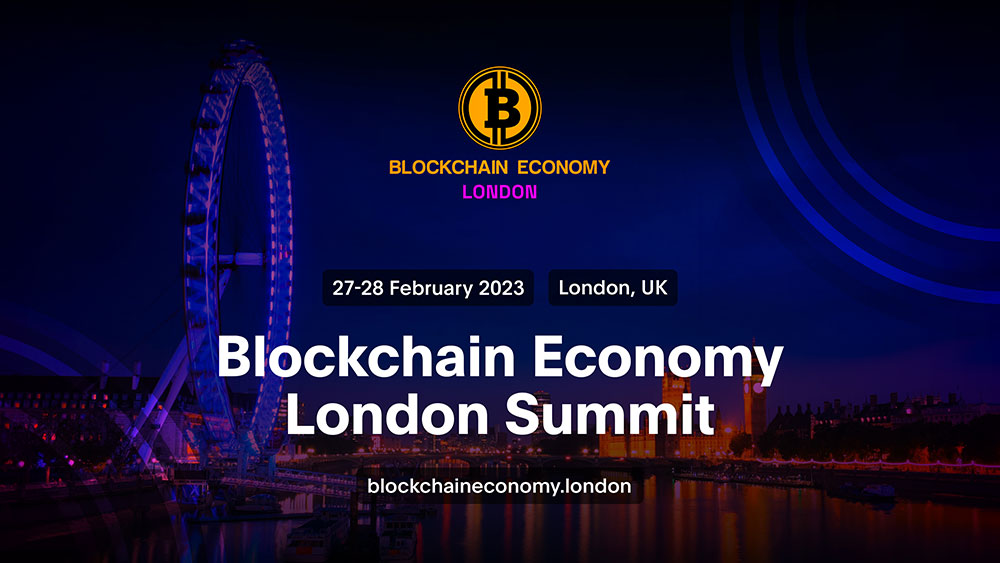 ---
Paris Blockchain Week (March 20-24, 2023)
One of the most influential global events in the blockchain industry.
The greatest minds meet in person to build the next web. It's where business leaders, investors, entrepreneurs, developers gather to drive progress.
‍Over 10,000 like-minded people come together to share, learn and do business in one of the world's most exciting cities.
Official website: https://www.parisblockchainweek.com/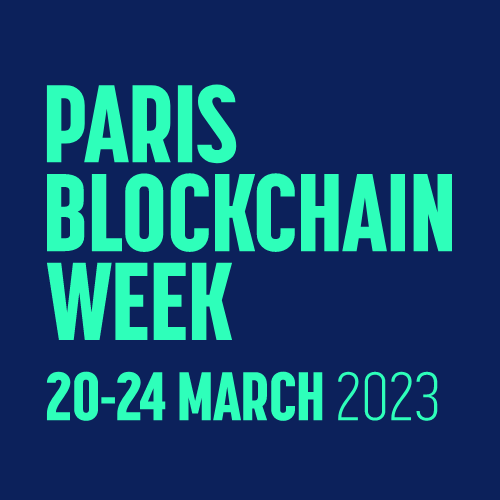 ---
GAIN Expo, Amsterdam (May 4-5, 2023)
GAIN Expo is a unique event dedicated to innovations in the game industry.
More than 50 exhibitors and speakers from around the world want to share their developments and implementations.
Software manufacturers, game developers, blockchain tech providers, IT solutions providers, producers, and many others will show their latest projects and set the trend for the next 2-3 years.
Networking before, during, and after the Event!
Official website: https://www.gain-expo.com/

---
COMEX, Oman (May 22-25, 2023)
Oman's premium ICT Exhibition, held annually under the patronage of the Information Technology Authority, offers access to futuristic tools, smart technologies and IT and communication solutions.
Official website: https://comex.om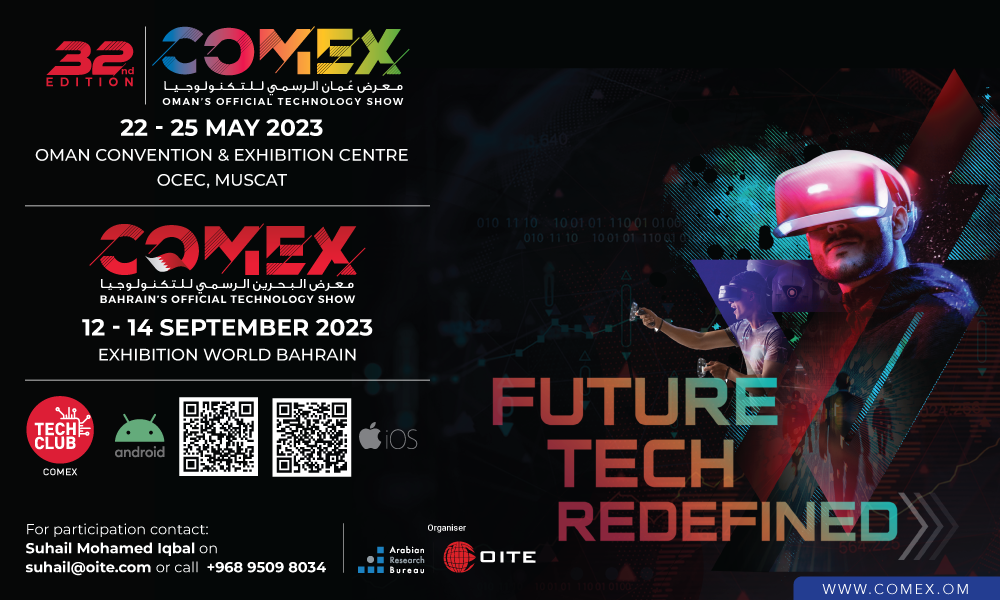 ---
BLOCK3000: Blockchain Battle, Lisbon (July 6-7, 2023)
One of the largest international blockchain and cryptocurrency events.
The "Blockchain Battle" concept implies an innovative format – Hard Talk. We have prepared for the participation of the founders or top managers of the top blockchain networks: Solana, Cardano, Polygon, Polkadot, Cosmos, Near, Ethereum, of course, and others.
Meetings and presentations are planned in the form of panel discussions, where, in the Hard Talk format, the perspectives and problems of blockchain networks, interoperability, scalability, and safety will be discussed objectively and honestly. The best experts will try to predict the development of the industry as a whole.
The concentration of industry leaders at one stage guarantees that this event will be a remarkable one!
There also will be the representatives of major investment funds, influencers, journalists, private investors, businessmen, and just enthusiasts of the crypto industry, who will provide feedback at the end of the speeches.
In addition to blockchain developers, the Blockchain Battle will also feature speakers from other fields: DeFi, GameFi, Metaverses, NFT, etc.
Official website: https://block3000.com/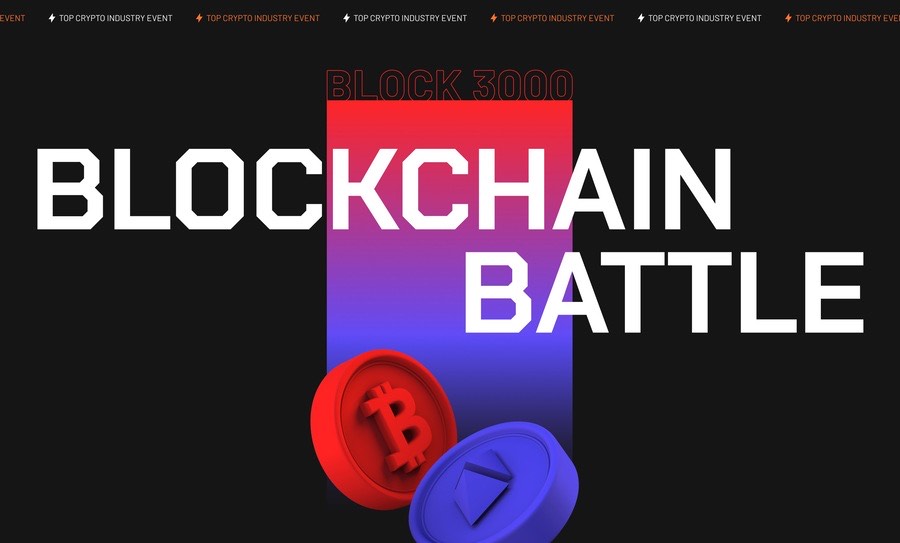 ---