The idea behind China-based Waltonchain project is to combine radio-frequency identification (RFID) technology with the blockchain to eliminate retail counterfeiting and solve issues connected with the supply chain management industry (i.e. production, logistics and warehousing). Essentially, Waltonchain will provide all-in-one solution for monitoring and tracking of items.
Problems of supply chain management
Supply chain management may become a disaster if the supply chain is too long. A couple of dozens of different companies can be involved in the process of selling, for example, one t-shirt (manufacturers, warehouses, distributors, retailers, finance companies, etc.). Products and materials pass from one company to another, over and over again. Everything should be recorded, because the shipping insurance companies need access to these records, while goods producers and sellers require the same access to manage inventory and understand demand.
Current methods produce tons of paperwork, because companies can't rely on each other and often use their own databases. Blockchain provides a trusted immutable decentralized database for all parties. Such public blockchain is the only way to have a trusted supply chain tracking system. It removes the need for centralized databases or costs associated with databases and SQL engineers who support databases.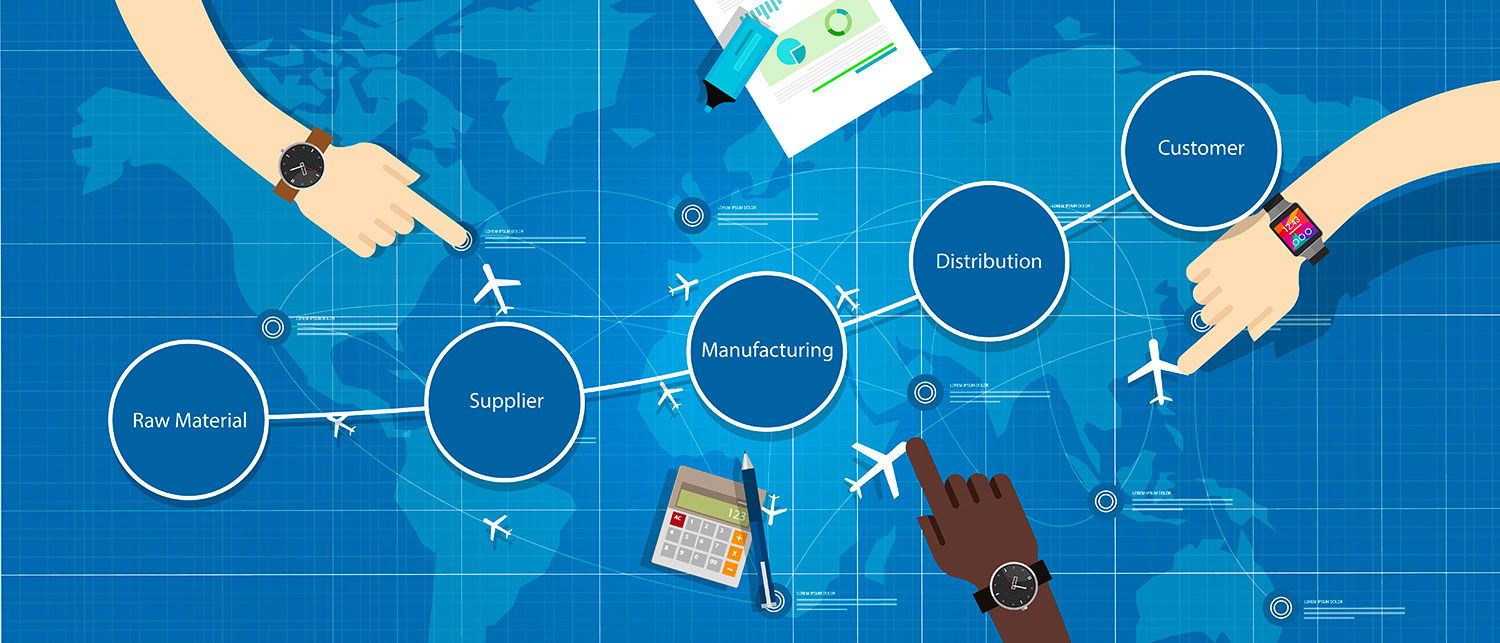 Waltonchain project and RFID technology
The blockchain solution by Waltonchain will make use of RFID tags. A unique RFID tag will be attached to each item. The data from the tag will be scanned and stored safely, it will be traceable and trusty on blockchain waltonchain. Such approach will help monitor and track flawlessly all items marked with RFID tags.
The project is named after Charlie Walton, an inventor of RFID technology, who died on November 30, 2011. Walton's first patent mentioning "RFID" was filed in 1983, but the first patent that he got on the technology was granted in 1973. It included a design for the so-called "Portable radio frequency emitting identifier" and was referenced by dozens of later inventions. The Waltonchain project was founded on November 30, 2016, the fifth anniversary of Charlie Walton's death.
The RFID tag serves the same purpose as the bar code or magnetic strip on the back of a credit card – it provides a unique identifier. Just as the bar code or magnetic strip must be scanned to get the identifying information, so the RFID tag has to be scanned as well.
How does RFID works?
At a basic level RFID system consists of three components: scanning RFID antenna, RFID reader (also known as interrogator) and RFID tag (also known as transponder). RFID tag contains an integrated circuit and a coiled antenna. When radio waves from the scanning antenna are encountered by RFID tag, the coiled antenna within the tag forms a magnetic field. The tag draws power from that field, energizing the integrated circuit in the tag. The tag then sends the information (like a unique serial number or other customized information) encoded in the integrated circuit's memory. The information is picked up by the scanning antenna and transferred to RFID reader. RFID reader processes the received data and passes it to special software, which stores data in the database or performs specific actions. RFID tags can be very small – the size of a large rice grain.
RFID tags are either passive or active. A passive tag can get energy from the electromagnetic field emitted by the scanning antenna, no battery required. Because radio waves must be strong enough to power the passive tags, they have a reading range up to 25 meters. An active tag itself has power supply and can automatically send radio waves. Own power source gives them ability to broadcast with a reading range up to 100 meters.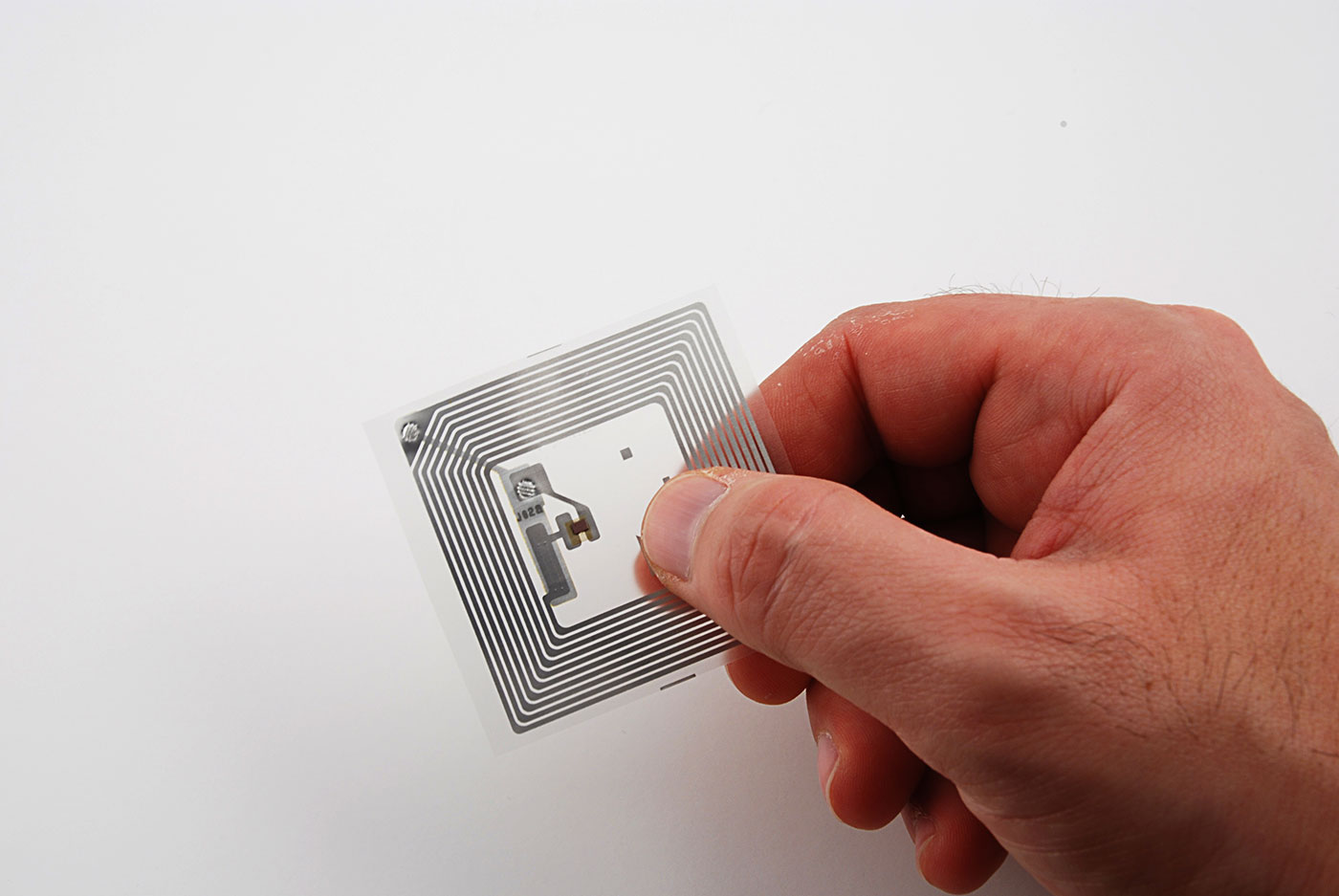 Industries where RFID is used
RFID can be used in a variety of applications such as tracking of goods, access management, toll collections and contactless payments, machine readable travel documents, airport baggage tracking logistics, smartdust (a system of many tiny microsensors that can detect, among others, light, temperature, vibration, magnetism or chemicals).
Despite that RFID technology has been available for many years, only recently it has become possible to adopt it widely. Not long ago the ability to manufacture RFID tags fell to the point where they could be used as a "throwaway" inventory or control device – currently an RFID tag costs about $0.1 per unit. This makes RFID technology increadibly affordable and widely used. For example, Walmart implemented the technology in its supply chain in 2003, the US Department of Defense states that all military supplies had to use RFID tags since 2005, the US Food and Drug Administration (FDA) recommends that the pharmaceutical companies use RFID to trace drugs easy to be faked since 2006.
Waltonchain parent chain, sub-chains and waltoncoin
The waltonchain itself will be the parent chain, and there will be an opportunity to build many sub-chains (child chains) on top of the parent chain. Sub-chains can be used for specific purposes, such as tracking of different apparel brands or clothing lines, or measuring turnover in different stores.
The token used for circulation and payment inside waltonchain is called waltoncoin (WTC). WTC can be utilized to buy and sell data, perform transactions on parent chain, or to create sub-chains with their own tokens (like ether is used to create ethereum-based tokens). All sub-chain tokens can be traded on the decentralized exchange of the parent chain, where the WTC is used as intermediary.
Waltonchain uses its own Proof of Stake & Trust (PoST) consensus for the ecosystem. PoST is similar to Proof of Stake (PoS) in that it rewards token holders (nodes) with WTC dividends. However, waltonchain additionally adds a node reputation mechanism to further reward higher quality and more honest nodes.
Sub-chain usage example
Separating the blockchain into the parent chain and sub-chains will allow each business utilizing the technology to customize blockchain to their specific business needs. Here is an example of sub-chain use case.
A women's clothing design company creates a new apparel line featured at 10 different stores. Each store has its private sub-chain. Also, each store has scanning antennas and RFID readers on the dressing rooms doors to collect information about styles and sizes being brought into dressing rooms and the end result for the consumer, purchase or to go back on the shelf. Each store puts this data on its sub-chain. This data can be anlyzed and help the design company to have a better understanding of its markets and make the right decision about upcoming designs. But individual store sub-chains also contain confidential/private data such as customer and other trade info that they want to remain private. So the design company can create its own sub-chain which pulls all the specific data it needs without breaching any confidentiality of customer details or store secrets.
4 phases of waltonchain implementation
The Waltonchain project team is planning four growth stages. During phase 1.0 they have already developed the clothing system integration scheme based on RFID. Now the team is developing the RFID tags based on proprietary technology, adopting the proprietary asymmetric encryption algorithm.
In phase 2.0 they plan to apply waltonchain to clothing, retail and logistics industries. The powerful and flexible system of token creation and utilization should benefit all parties: customers, merchants and Waltonchain.
In phase 3.0 the team plans to apply widely their technology to manufacturing industry. The blockchain technology will be used to keep a standardized and reliable record of the whole manufacturing processes, including material purchasing, production, assembly operation, packaging and inventory management.
In phase 4.0, with the upgrading of hardware and improvement of blockchain data structure, all physical assets will be able to register in waltonchain in the future. According to Waltonchain team expectations, their project will bring a solution for more convenient, intelligent and reliable world.
Great idea, clear vision and experienced team
What we are seeing is that Waltonchain team is aiming at worldwide adoption of its technology. And they have all the reasons to be optimistic. The idea that all information about tracked goods can be stored in the blockchain is brilliant in itself. Manufacturers, logistics companies, stores won't need to spend money on expensive database software to store all the information about goods in a safe and reliable manner. Blockchain nodes operators will do that instead and receive payment in form of waltoncoins. But in addition to the clear vision of further development, the team has great members with enormous experience in the field.
Senior advisor Kim Sukki is a Doctor of Engineering (graduated from the University of Minnesota), professor of Korea University, previously worked at Bell Labs and Honeywell USA, served as vice president at Samsung Electronics, senior expert in integrated circuit design field, IEEE senior member, vice president of the Korea Institute of Electrical Engineers, chairman of the Korea Semiconductor Industry Association. He has published more than 250 academic papers with more than 60 patents.
Senior advisor Zhu Yanping is a Doctor of Engineering (graduated from National Cheng Kung University), chairman of the Taiwan Cloud Services Association, director of Information Management Department of National Chung Hsing University. He has won the Youth Invention Award by Taiwan Ministry of Education and Taiwan Top Ten Information Talent Award. He studied deeply blockchain applications over the years and led a blockchain technology team to develop systems for health big data and agricultural traceability projects.
Chief expert Mo Bing is a Doctor of Engineering (graduated from Harbin Institute of Technology), research professor of Korea University, IoT expert, integrated circuit expert, senior member of Chinese Society of Micro-Nano Technology, IEEE member. He has published more than 20 papers and applied for 18 invention patents. He served as Technical Director at Korea University and cooperated with Samsung Group on "Multi sensor data interaction and fusion based on peer to peer network" project. He is committed to integrating blockchain technology and IoT to create a real commercialized public chain.
Chief expert Wei Songjie is a Doctor of Engineering (graduated from the University of Delaware), associate professor of Nanjing University of Science and Technology, core member and master supervisor of Network Space Security Engineering Research Institute, blockchain technology expert in the field of computer network protocol and application, network and information security. Has published more than 20 papers and applied for 7 invention patents. He previously worked at Google, Qualcomm, Bloomberg and many other high-tech companies in the United States.
Other members have huge experience as well. Most of them have technical background, but the team also includes several clothing & accessory industry experts.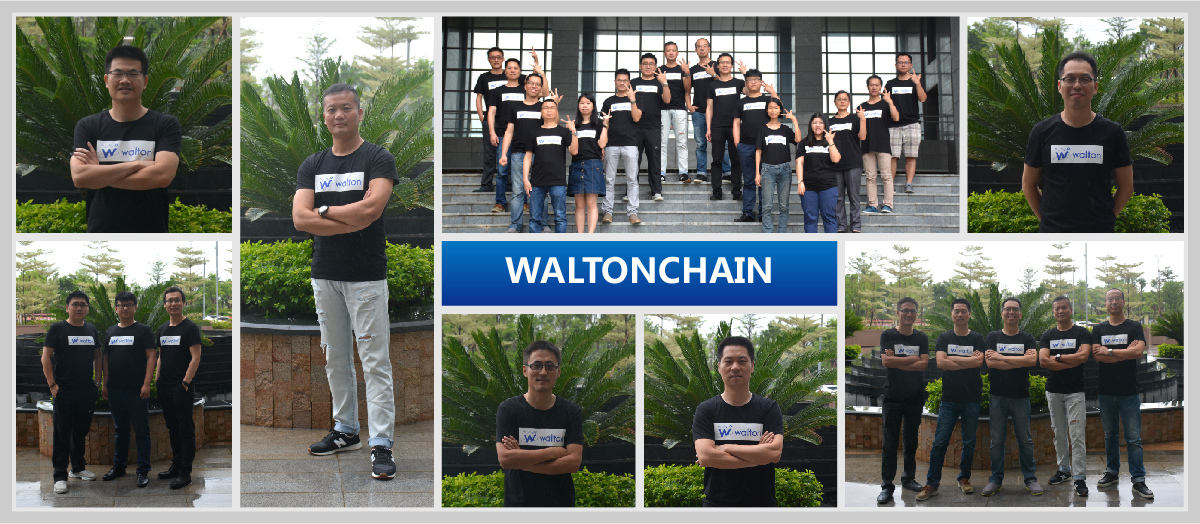 Recent partnerships and future developments
In November 2017 Quanzhou Silicon Technology, an affiliate company of Waltonchain, became part of the first batch of government approved projects to be registered within Fujian Integrated Circuit Industrial Park.
In December 2017 Xiamen IoT Technology Co., another affiliate company of Waltonchain, and the municipal government of Zhengzhou city announced plans for development of Blockchain Industrial Park in Zhengzhou. The Park will gather blockchain experts and scientists to provide better opportunities for blockchain industry development.
Zhengzhou is a large Chinese city with population of almost 10 million. The city is famous for its Zhengzhou Hi-Tech Development Industry Zone, a well-known communications and software development hub. Blockchain Industrial Park, as well as Waltonchain project, will be able to attract the top talent to the Zone.
Xiamen IoT Technology Co. also partnered with the Taiwan Cloud Service Association, which involves the country's major cloud computing companies and organizations.
In January 2018 Waltonchain announced a partnership with China Mobile IoT Alliance. The details are promised to be revealed later.
Waltonchain potential beyond the supply chain management
RFID technology can be used not only for apparel tracking, but for any kind of goods, containers, gadgets, electronic devices, vehicles, etc. This opens doors to literally infinite possibilities of RFID and waltonchain. IoT industry, one of the most promising in the coming 10 years, can utilize waltonchain as well.
Waltonchain project has a clear vision, an experienced team, dedicated to its success and solid partnerships. This makes us believe that Waltonchain will turn huge in years to come.
However, there are other blockchain projects in supply chain management industry, which can become competitors of Waltonchain. They also deserve a mention, but next time.