ALAX, a Hong Kong and Geneva based mobile game distribution platform, and Gionee, among the world's top smartphone manufacturers have entered a partnership. ALAX will be pre-installed on Gionee's new smartphones, with older models moving to the ALAX platform in line with regular updates. Gionee shipped over 40 million smartphones worldwide in 2016. The company's phones are now one of the most popular brands in India, adding to its presence in over 50 global markets.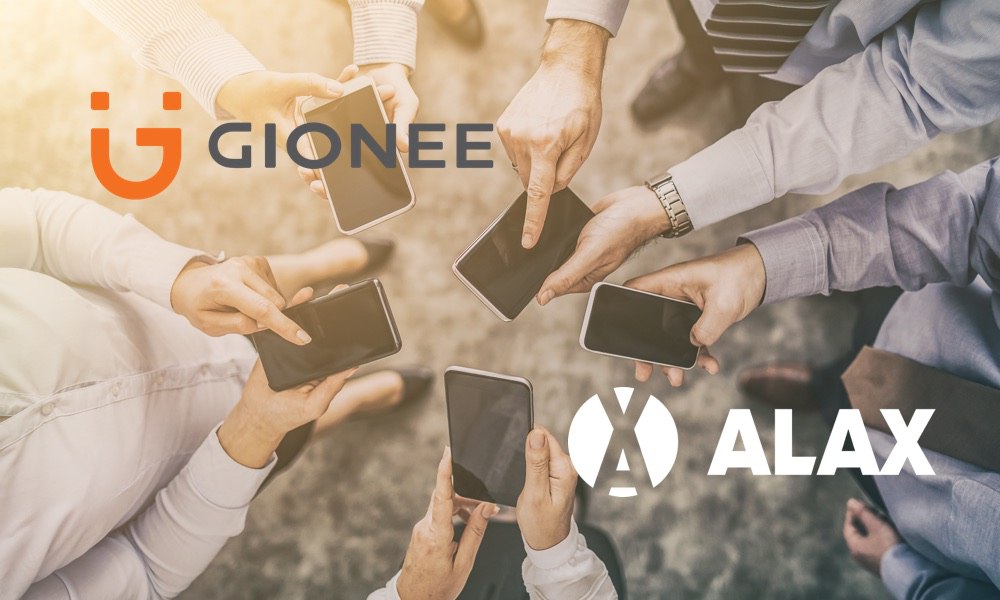 ALAX's token-based technology will now provide global mobile game developers with access to tens of millions of unbanked customers, particularly in Southeast Asia, China and India. The announcement signifies a huge number of future potential users for ALAX, which already counts a network over 100 million end-users.
Matej Michalko, Co-Founder and CEO of ALAX said, "ALAX was formed with a vision to help mobile game developers deliver content to end-consumers. This current distribution process fraught with a number of inefficiencies – from high transaction fees, long transaction settlement times and complete inaccessibility to unbanked end-users. We overcome these limitations while bringing speed and process efficiencies by leveraging the blockchain. In Gionee, we have an ideal partner to execute against this vision of delivering gaming content to end users while enabling developers to monetize their hard work and passion."
Enabling game developers to connect to millions of 'unbanked' consumers
According to Newzoo, the global mobile and tablet games market surpassed US$46.1 billion in 2017, growing 19% from the previous year. Asia-Pacific was by far the largest region, one where ALAX is seeing immense growth. Along with other hand phone and gaming partnerships in the pipeline, ALAX will offer game developers access to millions of new consumers in emerging markets.
While smartphone penetration is relatively high among developing markets, a number of consumers remain underserved by financial institutions, and do not own a debit or credit card. The World Bank Global Finance Index 2014 identified 2 billion unbanked adults worldwide, yet they have easy access to cash and 3G/LTE smartphones.
With the ALAX's platform, customers will be able to purchase ALAX tokens in cash through the existing Dragonfly retailer network. ALAX tokens are then used in-app to purchase games and apps direct from the developer. Not only does this quicken the transaction and reduce the price of content, it also opens gaming and app purchases to customers without access to traditional methods of payment.
Helping Game Developers Monetize Their Passion
Traditionally, to buy games or apps, customers had to use PayPal, credit cards, or make payments using prime rate SMS, where mobile network operators would take 50-70% commission from the price paid by the user for an app/game. DECENT estimates that game developers currently receive a maximum of 70% of the profit from an app, and it can often take 3-6 months for all payments to be processed.
In contrast, ALAX token payments will be made directly to the developer, and can then be exchanged for a FIAT currency (USD, EUR, THB, PH, etc) at any time.
The final ALAX product is currently completing the testing and development stage. An MVP is expected to be released in the coming weeks, and the platform will be available on both new and existing Gionee devices immediately following the conclusion of the company's Token Generation Event (TGE), scheduled to start on April 17th.
About ALAX
ALAX is a Mobile Game Distribution Platform, based on blockchain technology, which is set to transform the gaming industry around the world. It is a joint venture from blockchain technology business DECENT and app and game distribution platform Dragonfly, and aims to provide a platform for content creators and gamers alike, including 'unbanked' consumers worldwide. The ALAX partnerships means DECENT's proprietary blockchain technology will be immediately rolled out to Dragonfly's over 100 million active users.
About Gionee
Gionee is a leading China mobile group providing innovative, high quality mobile devices. With over 15,000 employees in R&D, production, sales and after-sales services in China, Gionee's distribution in China includes more than 300,000 sales counters and 80,000 sales promoters. Gionee's rapid international expansion across 50 markets includes Egypt, India, Indonesia, Georgia, Kazakhstan, Nigeria, UAE. Gionee is headquartered in Shenzhen, China. Website: www.gionee.com