BlockchainTaxi a Switzerland-based startup creating a decentralized smart contract network for facilitating safe passenger taxi air travel, has officially launched a token generation event pre-sale and announced a full token generation event spanning from December 15th, 2017 to February 20th, 2017.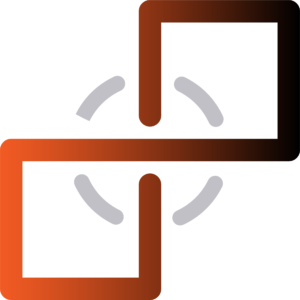 BlockchainTaxi's pre-sale will begin on December 15th, 2017 and last one month through January 15th, 2018. The pre-sale will include a hard-cap of 4,000 ETH and will offer 10,000,000 BCT (Blockchain Taxi tokens) at 2,500 BCT per 1 ETH. The main sale token generation event will begin on January 20th, 2018 and last one month through February 20th, 2018.
A maximum of 100,000,000 BCT tokens will be distributed in the sale, with over 60% being allocated towards investors. The remaining number of tokens will be used for development, marketing, bounties, and a reserve. BCT tokens will be at the core of the BlockchainTaxi ecosystem, being utilized by both consumers and enterprises for in-app purchases, consumer flights, and maintenance fees. In the future, consumers will be able to buy tokens directly from the BCT mobile app.
Blockchain Taxi Looks to Lead Air Safety for the Emerging Manned Drone Industry
BlockchainTaxi is creating the foundation for blockchain technology to be used in safe air travel. This includes drones, future air taxis, and current manned drone flights. The technology behind the concept includes a heavy data element, combining large amounts of historical flight data to optimize flight routes and prioritize safety.
All of the data is stored on an immutable blockchain ledger and will allow BlockchainTaxi to become the backbone of a smart contract ecosystem that can be used by regulators and private companies to facilitate safe passenger taxi air travel.
One distinct competitive advantage of BlockchainTaxi is its current hardware partnership with Passenger Drone, the first company to successfully complete a manned flight of an autonomous drone. Access to Passenger Drone's hardware infrastructure will allow BlockchainTaxi to be one of the first end to end, intelligent eco systems for drones. Other manned drone manufactures such as eHang, Kitty Hawk, Volocopter and Airbus can become time and cost optimized by building upon the BlockchainTaxi framework – a framework which will already have been proven in a real world setting.
By adapting and expanding the Passenger Drone model to other aeronautic industries and manufacturers, BlockchainTaxi will become the foundation of a worldwide intelligent network of drones. BlockchainTaxi's 2018 roadmap includes the launching of their mobile application, direct testing with companies such as Passenger Drone, and a heavy focus on further development.
About BlockchainTaxi:
BlockchainTaxi's mission is simple: to create trustless taxi trips and make future passenger air travel safe. By combining decades of flight data stored on an immutable blockchain ledger, BlockchainTaxi will become the backbone of a smart contract ecosystem that can be used by regulators and private companies alike to facilitate safe passenger taxi air travel. The BlockchainTaxi application will combine decades of flight data from manned flights to create a foundation that can be utilized by passenger drone manufacturers to build AI flight technology that has been vetted and proven safe.
Media Contact: 1c0handle@gmail.com
Facebook: https://www.facebook.com/blockchaintaxi/
Twitter: https://twitter.com/BlockchainTaxi_
Telegram: https://t.me/BlockChainTaxi
Bitcointalk: https://bitcointalk.org/index.php?topic=2535091
---
Crypo-Reporter.com does not endorse nor support product/service described in press release. Crypto-Reporter.com is not responsible for or liable for any content, accuracy or quality within the press release. Readers should do their own due diligence before taking any actions related to the promoted company or any of its affiliates or services.