Digix, the asset tokenisation company behind the world's first gold-backed digital asset class, has partnered with Trust Wallet, the secure and decentralised mobile wallet application, in order to launch token trackers.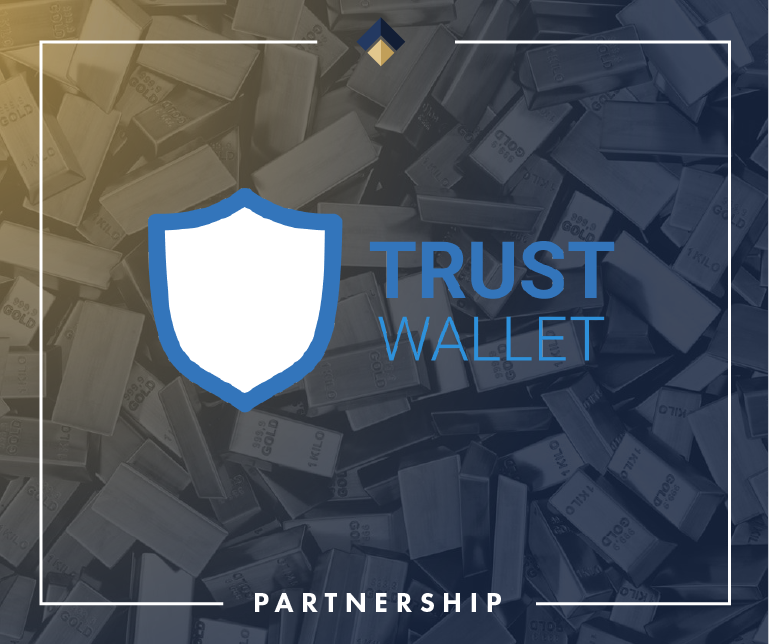 "We're extremely proud to announce that Trust Wallet has integrated both DGD and DGX into its ecosystem to allow for easy sending and receiving of either token, as well as providing a summarised overview of the performance tracking for each token. Trust Wallet is one of the most respected mobile wallet applications and we are excited about how this development signals an extension of our relationship with Binance," said Kai C Chng, CEO and founder of Digix.
Trust Wallet is a secure and decentralised mobile wallet application that supports many Ethereum based tokens (ERC20 and ERC721). In July 2018, Binance acquired Trust Wallet, after the wallet application had built a reputation for security and guiding principles, which include a promise to never access user wallets, hold private keys or ask for personal information.
Trust Wallet also has a dApp browser and marketplace where users can access existing dApps such as Kyber Network (where DGX can be purchased) and CryptoKitties can be traded. Essentially, you can now execute trades on decentralised exchanges via your mobile in an efficient and understable way.
"We hope to be able to include Digix's dApp in future so as to allow Trust Wallet users to swap ERC-20 for DGX via their marketplace or through Kyber," mentioned Viktor Radchenko, founder of Trust Wallet. By doing so, we would be able to provide a better UIUX experience for our community to purchase DGX directly via the Digix Marketplace.
DGD is the governance token of the DigixDAO platform and its ICO equivalent token. The funds raised are residing in the DigixDAO smart contracts while awaiting the fully operational governance platform.
DGX is Digix's flagship product, an ERC20 compatible token which is 100% gold backed. The project ensures that each token is 100% gold backed through its proprietary Proof of Provenance (PoP) protocol.
Media Contacts
Frances Wells
Cryptoland PR
US: 866–586–5603
UK: +44 (0) 203 908 5565
frances@cryptolandpr.com
About Digix
At Digix, we are building an ecosystem that aims to be the 21st century gold standard on the Ethereum blockchain, through the launch of our first product, the gold backed token DGX. We first aim to democratise access to gold by having digital gold easily accessed by anyone. Digix leverage the transparency and security afforded by the blockchain in what would otherwise be an opaque custody chain of asset transfers. All inventory data on the physical assets backing the tokens are transparently tracked and audited on the blockchain for anyone to verify. Tokens can be created through the smart contracts only after the physicals have been delivered by Digix to the independent custodial vault. The physicals are subject to quarterly audits by an independent precious metals auditor that we engage.
Digix's proprietary technology is the foundation of a revolution in the digitisation of assets, sitting on the convergence of the digital and physical worlds. For more information please visit: https://digix.global/
About Trust Wallet
Trust Wallet is a secure mobile Ethereum wallet that supports Ethereum and ERC20, ERC223 and ERC721 tokens. It provides a fully security audited system to send, receive and store digital assets. With Trust Wallet you have complete control over your private keys that are only stored on your device. Trust Browser is a full-fledged Web3 browser that allows you to interact with decentralized applications (DApp) directly from the app. For more information, please visit: www.trustwalletapp.com