Hub, Human Trust Protocol, a blockchain-based system to enable trust across the internet, has announced a collaboration with BCT Inc, developer of the Blockchain Terminal, the first cryptocurrency trading interface for institutional investors.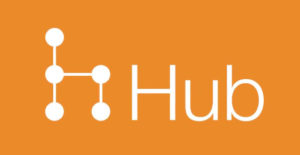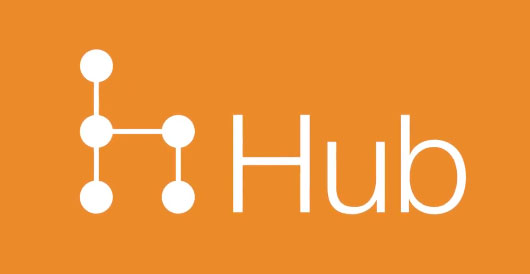 The Blockchain Terminal represents the ultimate one-stop shop of third-party crypto-trading tools, information, data, and content, offering hedge funds and other institutional traders a consolidated view of the crypto market from more than 80 exchanges, and facilitating institutional volumes of trade in a safe, robust environment. Its unique technology is being designed to give users the best prices across multiple exchanges in real-time and allows for much faster trades to occur.
With the integration of Hub's solution, both buyers and sellers using the Blockchain Terminal can be rated, reviewed and tracked, establishing a reputation history that ensures trustworthiness and security for both parties.
Hub's Human Trust Protocol solves digital trust problems by decentralizing reputation data on a public-permissioned blockchain, accessible to any entity to which users have granted permission. The Protocol allows users to build trust across multiple applications through various online interactions, including messenger, peer-to-peer marketplaces, and business transactions.
Hub and BCT Inc share a vision to bridge the gap between institutional investors and the cryptocurrency market. By joining forces, they will work together to bring greater trust and transparency to the market, establishing higher trading standards that will benefit the entire field.
"We are witnessing the early days of crypto market that is analogous to the Gold Rush," said Eric Ly, co-founder and CEO of Hub. "For that reason, lots of scams, bad actors and untrustworthy investors are overwhelming the field. The goal of our collaboration is to bring transparency and trustworthiness to this volatile market, helping people to work securely in the market and benefit from it. We already have partnerships with Civic and other well-established data source and identity companies, and we are looking forward to working closely with the Blockchain Terminal to bring trust to the cryptocurrency market."
The first step will be to incorporate Hub's ICO reputation system, ICOHub, into the Blockchain Terminal app store. ICOHub's project-reputation data will enable the Blockchain Terminal to run analytics related to post-ICO performance, provide additional market research to the benefit of the Blockchain Terminal's users, and supply another useful metric for trading algorithms.
"Across the crypto market today, trust is the most valuable commodity, and one that is often in short supply," said Oz Sultan, Head of Crypto Products, BCT Inc. "We see the BCT and Hub collaboration as one that will allow us to add an additional layer of trust to an already secure ecosystem – empowering the next generation of crypto traders with robust and secure analysis applications, and helping to bridge the gap between traditional investment and the emerging crypto space."
About Hub
Hub, or Human Trust Protocol, was launched by original CTO and Co-Founder of LinkedIn Eric Ly. The project enables users to develop portable reputation histories on blockchain. Users can stake Hub tokens on interaction outcomes, which are then added to their reputation data for use across platforms and online marketplaces. The Hub team is working on an ICO rating service as a protocol proof-of-concept. The company is currently holding a private sale and counts Greg Badros, former Facebook Engineering VP, and Adi Sideman, CEO of YouNow, as its early supporters. To become a part of the Hub community, please sign up at the Telegram channel or visit the website.
About BCT Inc
BCT Inc is developing the Blockchain Terminal, an industry-standard trading platform for cryptocurrency. The Blockchain Terminal is an institutional-quality wealth management tool with an open ecosystem that will enable third-party blockchain developers to distribute crypto-trading tools, information, and content to the traditional finance industry. It bridges the gap between traditional investment and the emerging crypto space. The platform includes a robust order routing system to enable trading across multiple exchanges through third-party applications to ensure best execution. Users will need the ERC-20-compliant BCT Token to operate the Terminal, including accessing registering, transacting, and utilizing applications. BCT Inc is a growth-stage company based in the Cayman Islands. Official website: www.bct.io