NFTYInvestors is driving the future of investing! This all-encompassing ecosystem is your ticket to high-reward investment opportunities. With NFTYInvestors, you can participate in an investment portfolio, debt financing, and seed investing powered by cutting-edge blockchain technology and supported by SolidProof and Coinsult!
NFTYInvestors is more than just an investment fund – it's a thriving ecosystem designed to deliver financial success to its members. Their goal is to provide their community with the opportunity to join and benefit from their opportunities ecosystem.
Being part of the pre-sale, you will help to start this journey, providing the fuel for the fire. Don't miss out on your chance to join the NFTYInvestors revolution to face the future of investing!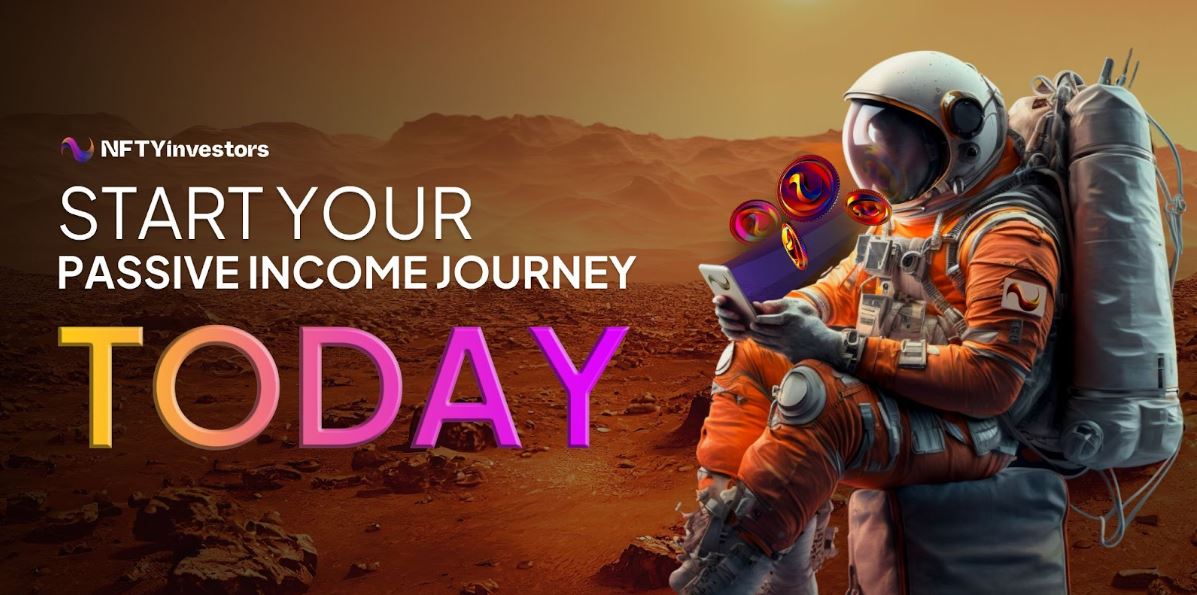 What is NFTYInvestors?
Say goodbye to traditional investing models, where only the rich had tickets to high-reward investment funds! NFTYInvestors is changing the rules, delivering a revolutionary investment opportunity affordable to everyone. Starting investment amount doesn't matter!
NFTYInvestors is a secure, high-reward investment fund backed by a robust finance license. Founded by a team of expert investors, this project is going to disrupt the financial domain and its rules. Tirelessly searching for the most promising investment opportunities, the NFTYInvestors team will bring the project's members profit. Their NFTY token presale is the first stage in building a united community to drive the financial domain changes forward.
What differentiates NFTYInvestors from traditional investment funds? Fund members are the drivers. They'll be able to choose a low, medium, or high-risk bias affecting the management strategy. That isn't the only difference! Unlike current funds that pay out yearly, NFTYInvestors pays out daily or weekly. This payment model lets you watch how your investment proliferates!
The project's founders are real financial hunters, looking for investment opportunities with the most hidden perspective. Sean Camilleri and James Bason leave no stone unturned in their goal of financial triumph for their members. They always know the trends from fixed income to tech startups, real estate to government stock, commodities to marketing initiatives, and more.
Mishaps like those with FTX in 2022 don't interest them. They want to create a stable and high-reward investment fund that will compete with traditional funds in 5 years. As a result, your investments are protected by a financial license that will regulate NFTYInvestors' financial work.
But they have one more surprise! The project has also achieved lower volatility risk in its investment portfolio by using FIAT for its financial actions. As a cherry on top, NFTYInvestors will constantly receive an extra income stream using $NFTYI Coin gains. NFTYInvestors is a win-win investment project!
The financial market is full of mediocre investment alternatives. Don`t choose them! NFTYInvestors is your one-stop-shop for all things investing. Join the financial revolution and take control of your future, knowing your investments are backed by transnational regulations and managed by experienced experts!
NFTYInvestors roadmap
The project`s roadmap has a lot of milestones, and the first ones are already completed! With each completed milestone, the NFTYInvestors team is boosting its efforts to bring their project and community to success quicker. Right now, they hold the NFTY Coin token presale live on buy.nftyinvestors.io! Currently, they are completing the third stage of their roadmap, packed with the following tasks:
Launch smart contract on mainnet
Launch Decentralised Exchange presale
Develop a smart contract for gains sharing algorithm
Identify businesses and potential celebrity endorsements and partnerships
Generate global press release about NFTYInvestors
Launch PR campaign on our NFTY NFTs and NFTY Coin offering
The next stages in the roadmap include the following tasks:
Launch coin on Pancakeswap
Launch first set of NFTY NFTs
Launch social campaigns to drive trending NFTY NFTs sales status
Begin work on our Investment platform
Multiple exchange listings
Further PR campaigns on NFTY NFTs launch
Further PR campaigns on NFTY Coin
Launch paid advertising on the investor platform
Oops, it's getting pretty hot! An epic $3,000 Airdrop by NFTYInvestors needs your attention! 125 lucky winners will win $20 in NFTYI tokens, but you must act fast, as the Airdrop ends on February 20th, 2023!
NFTYInvestors founders
Meet the power players behind NFTYInvestors – Sean Camilleri and James Bason! Their wealth of knowledge, experience, and passion accelerate NFTYInvestors' success and drive financial domain changes!
Sean Camilleri is a trailblazer in the financial industry. He directed multiple iconic products to triumph in his CEO and CFO positions at FCM Bank Limited, Tangiers Group, Deutsche Bank, and Bravo Group. A person with experience in managing high-functioning executive teams is a treasure for any startup!
And give the noise for James Bason – the driving force behind NFTYInvestors! This result-driven and dynamic executive leader has functioned as CPO and CTO at several top cryptocurrency projects and prominent marketing and affiliate companies. Product and Tech departments operations are James's specialization that he combines with building prosperous communities.
They're keen to revolutionize investing and deliver accessible opportunities to ordinary people.
NFTY Token Presale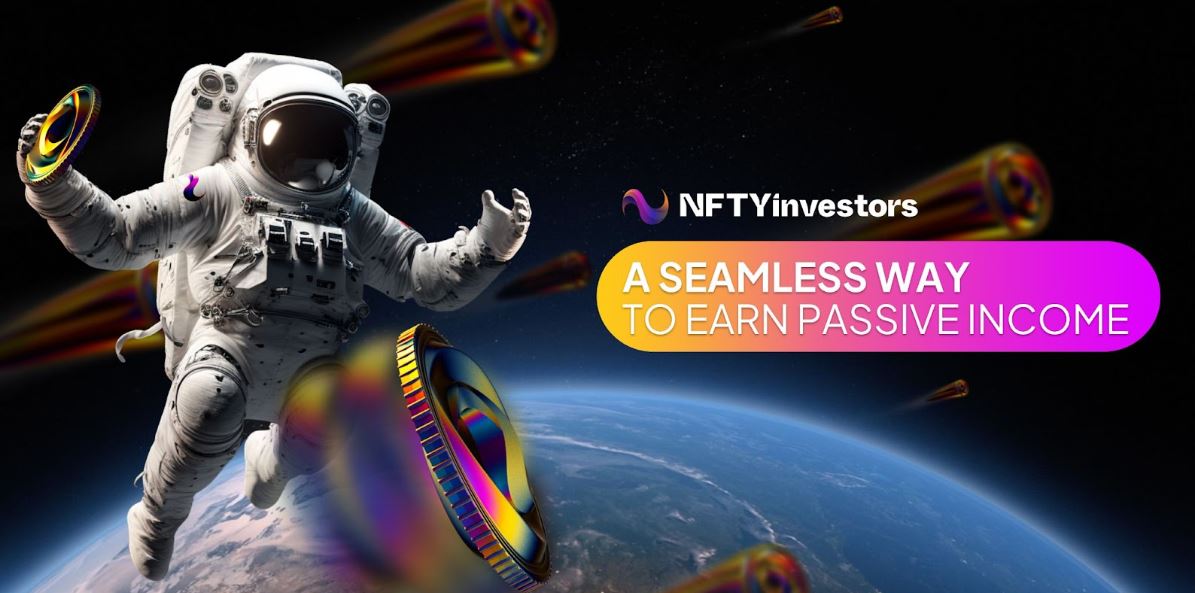 Hold tight! NFTYInvestors has hit its first prominent milestone by reaching 5 million $NFTYI tokens sold and has gathered more than 35,000 subscribers in Telegram! Don't miss out on your chance to enter the future of investments with a straightforward buying procedure and thrilling token prices:
Stage 1: $0.015
Stage 2: $0.016
Stage 3: $0.01725
Stage 4: $0.0185
Stage 5: $0.01975
NFTYCoin presale is your opportunity to get in on the ground floor and reap the rewards as NFTYInvestors evolves. As an NFTY holder, you'll be eligible for rewards, discounts on NFTY NFT, and member benefits. You can find more details on nftyinvestors.io. Don't wait – the time to invest is now!