Ordzaar has unveiled Ordzaar Studio, a fully on-chain Bitcoin Ordinals launchpad that enables artists to inscribe Ordinals and publish inscriptions. Ordzaar Studio empowers artists and inspires collectors by giving them a simple-to-use platform to launch their digital artworks seamlessly and securely, with zero platform fees. Ordzaar Studio is Ordzaar's first step towards achieving its goal of becoming a fully decentralized marketplace run by the community where users can buy, sell, and trade Bitcoin Ordinals.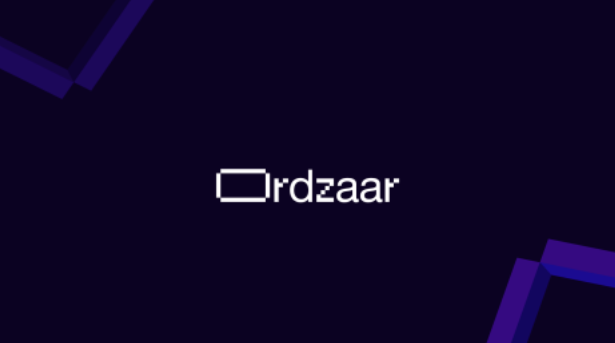 Apart from having zero platform fees, Ordzaar Studio does not take any fees from artists so they retain full minting price on their collections. Further, when launching their collections, artists will not only receive marketing support but also have their collections and traits permanently inscribed on-chain.
Ordinals are digital artifacts on the Bitcoin network. Unlike Ethereum-based NFTs, Ordinals store the entire data file on the Bitcoin blockchain, which makes the digital asset immutable and more secure as the data can't be altered or lost if an external storage source fails or changes. Ordinals open up a wide range of potential use cases including the tokenization of real world assets, creation of digital art & collectibles, proof of ownership, and much more. According to data from Dune Analytics, the Bitcoin network surpassed 20 million Ordinals inscriptions from 14 December 2022 to date.
As Bitcoin Ordinal inscriptions continue to surge in popularity, the lack of a fully decentralized Ordinals marketplace poses a major challenge. The ecosystem is still in its infancy and developer tools and platforms are not readily available to users. At this stage, there is an urgent need for a reliable and secure platform that allows buyers and sellers to transact in a decentralized manner, giving them complete control over their assets.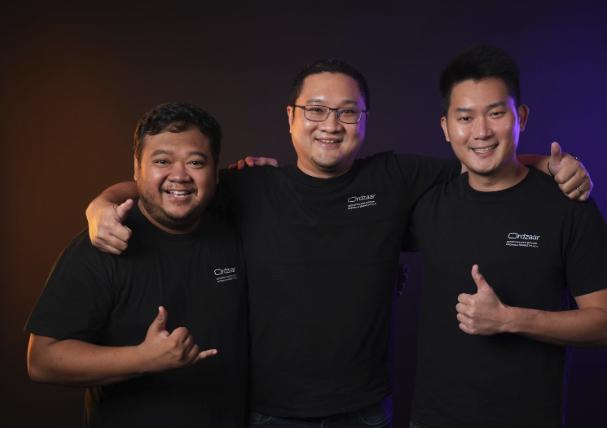 Ordzaar takes pride in empowering artists with control over their collections. The platform's launchpad was built to protect creators and their artworks from the limitations of centralization through security and ownership. Collections on Ordzaar are implemented with revolutionary on-chain metadata (OIP-2) that allows Ordinals to be independently verifiable that they are a part of collections, preventing counterfeit.
Ordzaar has teamed up with five artists to launch their Ordinals collections on Ordzaar Studio – artist NōME who has 10 years of experience in the physical design business, now specializing in the digital crypto art space; Ordinals Japan Project, one of the largest Ordinals communities in Japan supporting a mixture of Japanese Ordinals creators; Murat, one of the top selling creators on Binance NFT; as well as artists Stu Hampton and Jon Reading, who have been significant creative influences in the art scene for over two decades. Their collections are scheduled to launch throughout the month of August.
"We, at Ordzaar, are fully committed to empowering artists and inspiring creators within the nascent Bitcoin Ordinals ecosystem. At present, artists face several challenges in publishing Ordinals inscriptions due to the lack of infrastructure. By providing a user-friendly and artist-centric platform, Ordzaar is poised to bridge these gaps to become the go-to platform for artists seeking a home for their creative expressions," said U-Zyn Chua, Co-Founder and Lead Researcher, Ordzaar. "As pioneers in the Ordinals space, we are put in an advantageous position to shape the trajectory of digital art and empower artists to seize opportunities for growth and recognition. With that said, I would like to extend an invitation to all creators and artists to embark on this exciting journey with us."
About Ordzaar
Ordzaar is an easy, feeless way for artists to launch their digital artwork and collections on Ordinals. Marketplace launching soon.
A portmanteau of the words "Ordinals" and "Bazaar", Ordzaar's goal is to empower artists and inspire collectors by providing a simple and seamless method to inscribe Ordinals and publish inscriptions. Ordzaar focuses on being trustless, transparent, and secure. As a fully decentralized platform, Ordzaar embodies Bitcoin's ethos of owning your own assets.
Powered by Sado Protocol, Ordzaar is set to launch one of the first truly decentralized BRC20 DEX platforms on Bitcoin Blockchain. Sado Protocol is an open source protocol supporting a fully decentralized global orderbook for Ordinals, BRC20, and future Bitcoin innovations to come.