Nuggets, the e-commerce payments and ID platform, has been backed by the Department for International Trade, the Mayor of London and the City of London, resulting in the company being invited on two major trade visits to China.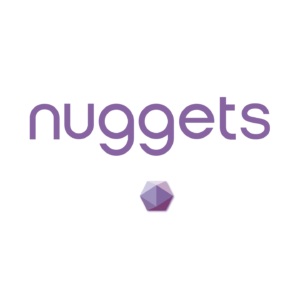 Nuggets' continued rise to prominence comes in the wake of the UK Government's declaration of a "new Golden era" in UK-China relations, and shows the potential of the "fintech bridge" agreed between the two countries in 2016. Underpinned by an agreement with the UK Financial Conduct Authority (FCA), the bridge aims to strengthen regulatory co-operation and create opportunities for fintech startups in both markets.
"To receive the support of these three highly respected international business bodies is fantastic news and testament to the rapid progress Nuggets is making in harnessing blockchain technology to enable individuals to own and control their personal data while making e-commerce payments.
"The technology we are building has huge implications for e-commerce markets around the world. It's great to see the UK and London supporting innovative technology companies in this way," said Alastair Johnson, CEO and Founder of Nuggets.
The three bodies have outlined how they will help Nuggets to establish its business in China and use their extensive networks to enable business development and growth.
The influential Department for International Trade (DIT) has also thrown its weight behind Nuggets. It has offered to support the company's business development across China and use its exceptional contacts to make introductions to potential clients, as well as relevant Chinese industry bodies and regulators. The DIT has also said it will support Nuggets' marketing with speaking opportunities at various British government events in China and even help Nuggets to establish an onshore presence in China.
The Mayor of London, Sadiq Khan, has chosen Nuggets to take part in his International Business Programme, a programme focused on internationalising London-based scale-up businesses. This means Nuggets will be part of official trade visits to China this year.
Sherry Madera, the City of London Corporation's Special Adviser for Asia: "We're pleased to support the UK's burgeoning fintech scene and the ambitions of firms here wanting to expand overseas. The UK is a world leader in fintech and by some estimates home to around 1,600 fintech companies."
"The news that Nuggets is working with a number of China based businesses is yet another example of how the UK and China can work more closely together in this hugely exciting market."
Nuggets recently participated in the launch event of, 'Regulatory Sandbox for FinTech: UK-China Collaboration to Promote Financial Innovation' and was also supported early on by the FCA, which selected the startup for its Project Innovate, enabling Nuggets to test its revolutionary product in the regulatory sandbox.
Media Contact:
Katie Olver
Cryptoland PR
+44 (0) 781 484 5376
katie@cryptolandpr.com
About Nuggets
Nuggets is an e-commerce payments and ID platform. It stores your personal and payment data securely in the blockchain, so you can make simple e-commerce payments and other transactions, without having to share your personal data with anyone – not even Nuggets.
For more information and to read the whitepaper, visit: https://nuggets.life/