A surprising new report from Crypto Fund Research reveals that 2018 was a record year for crypto fund launches. Interestingly, it was also a record year for fund closures as prices for cryptocurrencies plummeted 80% or more from their record highs.
239 new crypto funds were launched in 2018 – a slight increase over the 224 in 2017. Meanwhile, the number of fund closures was up dramatically to 42. Several of these were formed only months earlier. With prices skyrocketing more than 1,000%, crypto fund closures were negligible in 2017. There are now a total of 741 crypto funds worldwide.
"The record number of new launches this year doesn't accurately reflect the current reality," said Josh Gnaizda, CEO of Crypto Fund Research. "Nearly half of all crypto funds launched this year were launched in Q1 2018 when euphoria over prices was still peaking. Since that time, we've seen not only fewer launches, but also an increasing number of funds being dissolved. We expect this trend to continue in the short-term."
January alone accounted for almost one quarter of all crypto funds launched in 2018. 64 funds were launched that month compared with only 10 in December.
Though there is not a perfect correlation between fund launches and the price of cryptocurrencies, it's noteworthy that by December, when the price of Bitcoin had fallen to about 1/6th of its price to start the year, fund launches had fallen by about the same amount.
Despite the slowing pace as the year progressed, 2018 was still a record year in many respects aside from the headline number. The 114 crypto hedge funds launched last year accounted for nearly 20% of all new hedge funds worldwide. The
57 crypto venture capital funds launched in the US made up approximately one quarter of all new venture funds in the country. Defying traditional logic, crypto fund assets under management also crept up to over $10 billion, their highest level to date.
While the US is still home to more crypto fund launches than any other country, other regions, particularly in Asia, are heating up as well. China/Hong Kong saw the launch of 22 new funds followed by Singapore with 15 and South Korea with 8.
The rapid pace of new fund formation is unlikely to continue in 2019, Gnaizda said. "Barring a steep increase in deal activity and crypto prices in 2019, we anticipate less than half the rate of new crypto fund launches, as compared with 2017 or 2018."
Key Stats:
# of new crypto funds (2019): 239
# of new crypto funds (2018): 224
# of new crypto hedge funds (2019): 114
# of new crypto venture capital funds (2019): 120
Top countries for new crypto funds (2019): United States (105), China/Hong Kong (22), Singapore (15), Switzerland (10), United Kingdom (10), South Korea (8), Australia (7)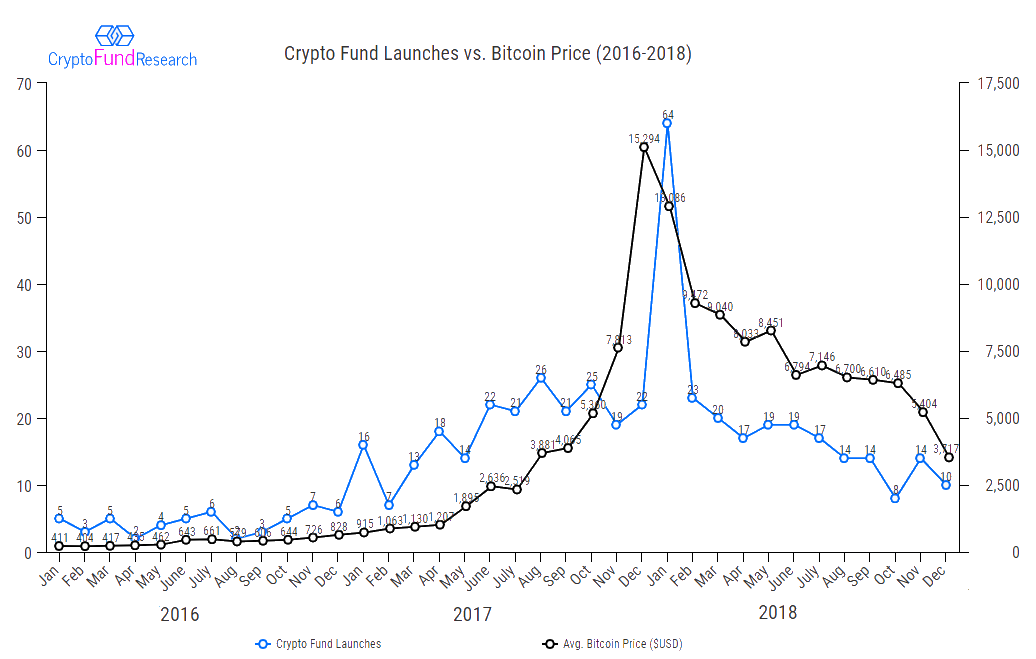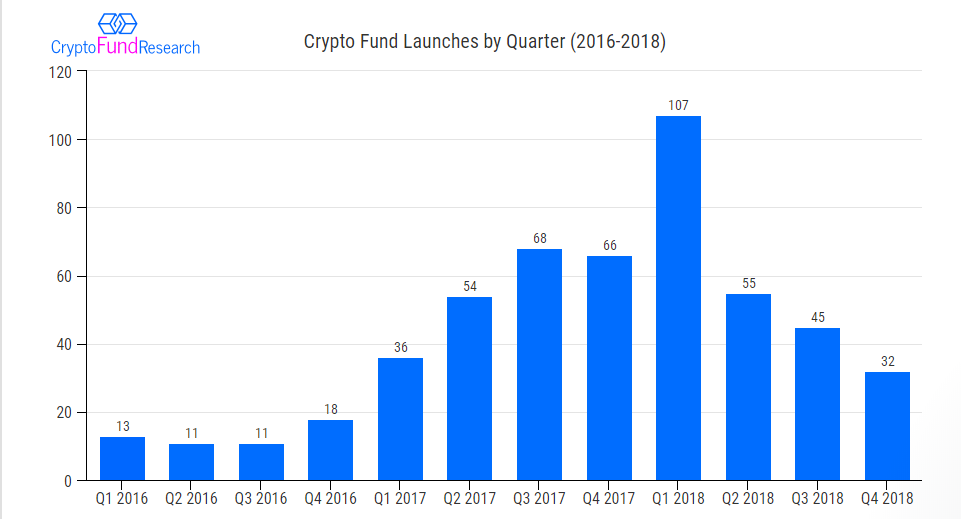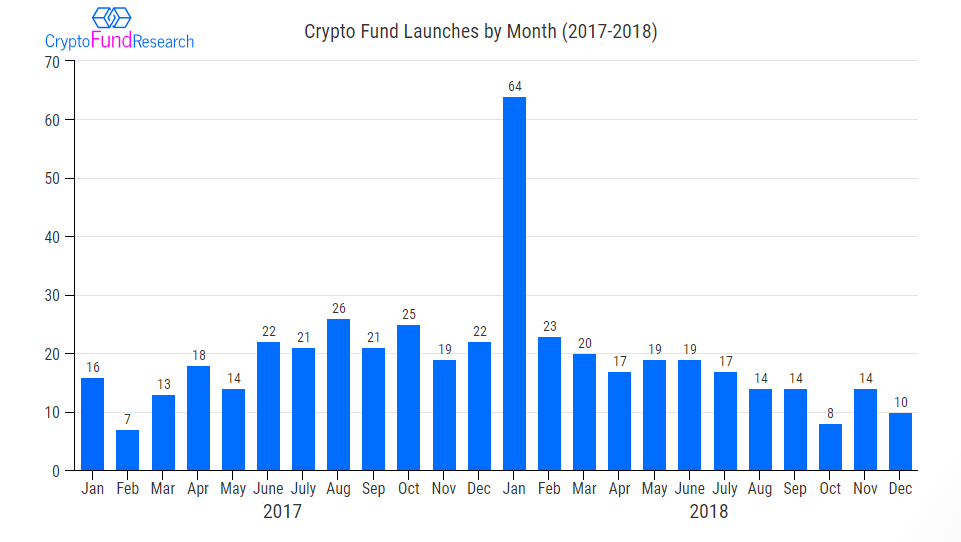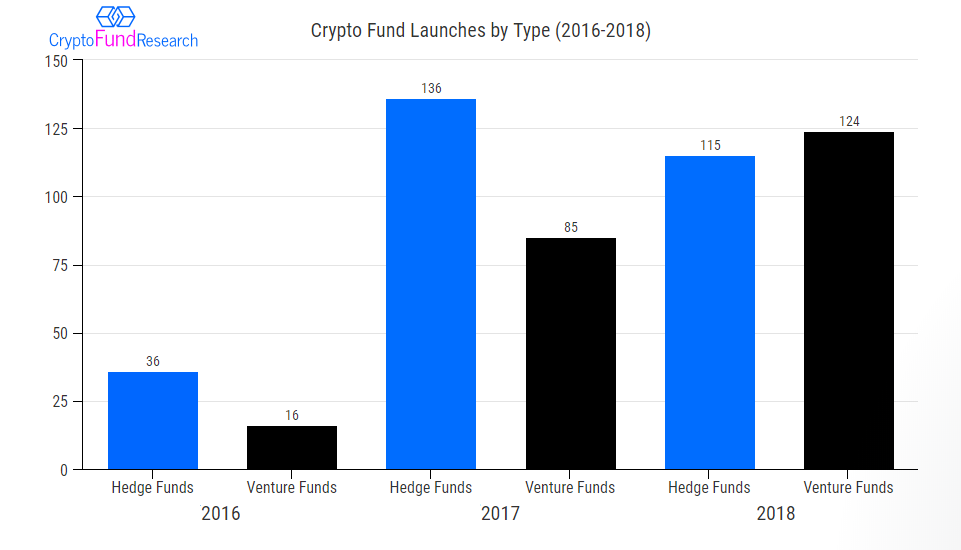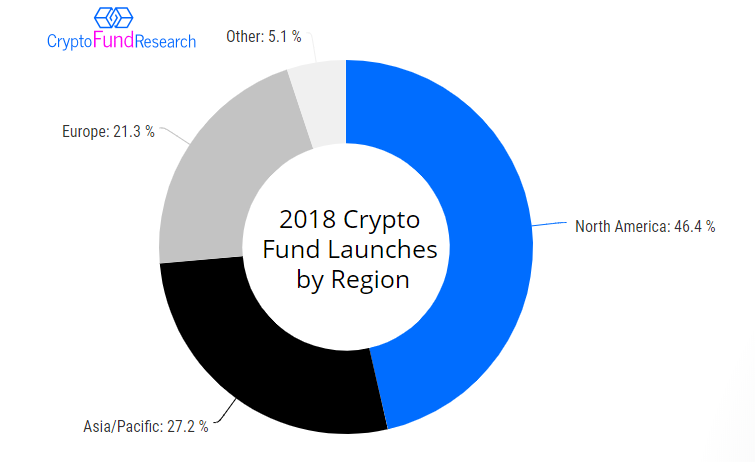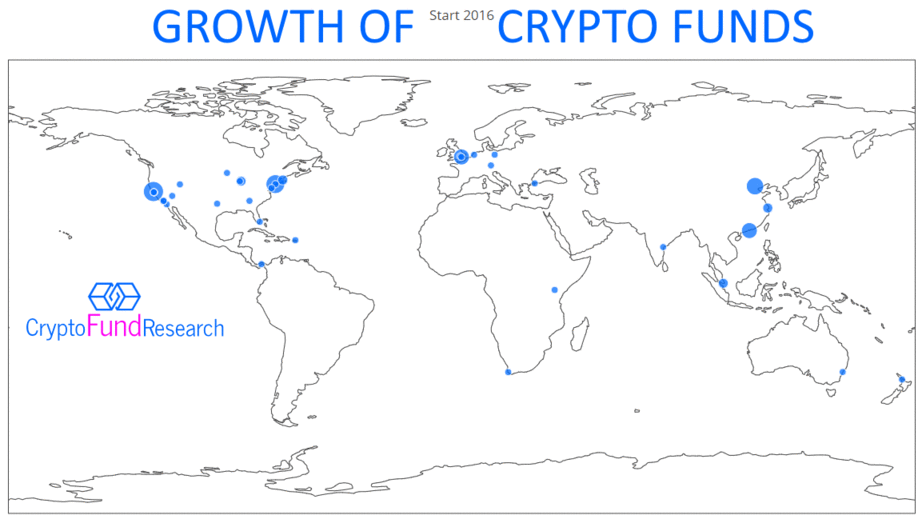 About Crypto Fund Research
Formed in 2017, Crypto Fund Research is the leader in data and market analysis on cryptocurrency investment funds. The company also provides the most widely used database of crypto funds. Crypto Fund Research is part of The Blue Heron Group LLC which has researched hedge funds and alternative investment managers since its formation in 2008.