Bitcoin is a cryptocurrency. It was the first one to exist and its blockchain technology is what has led to other cryptocurrencies being developed. Bitcoin's price has gone up and down over its history, so how do you decide when it's a good time to invest?
Bitcoin has been all over the news lately, with its value skyrocketing and crashing dramatically. The future of Bitcoin is hard to predict, but there are a few indicators that might help you decide whether or not you should put your money into this new form of currency.
This guide will help you figure out whether or not now is a good moment to buy or sell your bitcoin.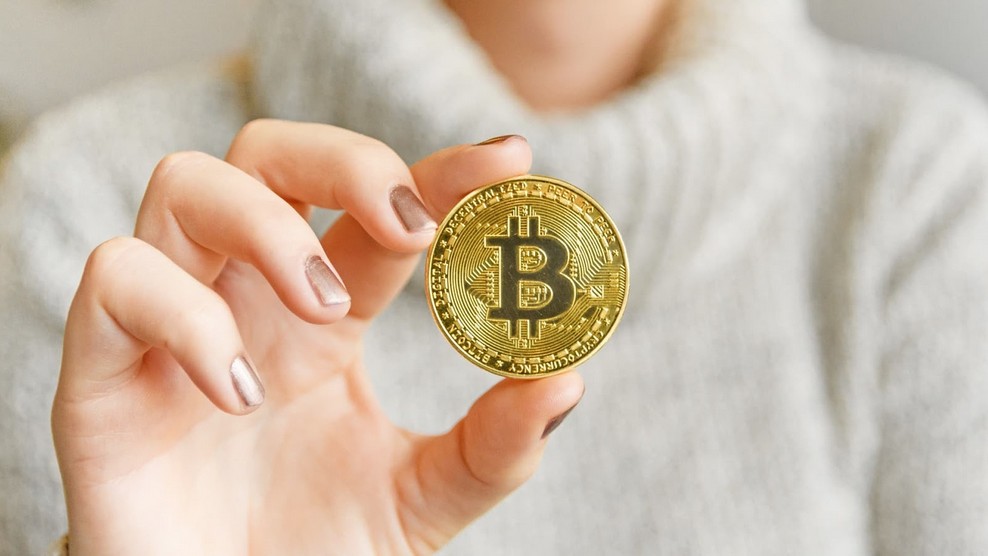 What is Bitcoin?
Bitcoin is a digital currency. It's also referred to as a cryptocurrency, which means it's not controlled by any government or bank. Instead, Bitcoin is an electronic payment system that allows users to send money directly between each other without the need for an intermediary like PayPal or Western Union.
Bitcoin prices have been going up lately, and some people are making a lot of money as a result. But it's always risky to invest in an asset that's not stable, especially one as volatile as Bitcoin. The price of Bitcoin dropped significantly this past weekend, which is one reason it might be a good time to invest in it.
Bitcoin Price Prediction for 2023
Bitcoin is currently trading at $22,651.68 per coin and has a market cap of $434 billion. This means that it's not too late to invest in this cryptocurrency.
The Bitcoin price prediction for 2023 is around $100,000 by the end of the year.
It's certainly been an eventful history for the cryptocurrency and with such impressive gains over relatively short periods of time, it's tempting to think that this is just the beginning of a meteoric rise for bitcoins. But as with any investment, there are always two sides to every story.
While many analysts are predicting further growth for the currency, others are predicting major dips in price—and saying that now may be a good time to invest in bitcoin before that happens.
There are two main ways to make money with Bitcoin: mining and trading. Mining is when you set up your computer to solve complex math problems and get Bitcoins as a reward. Trading is when you buy low and sell high.
You can also trade by opening a Bitcoin trading account with an online broker like eToro, which allows you to invest in multiple virtual currencies at once. However, buying and selling coins at an exchange involves paying fees every time you do so.
With a trading bot, though, you don't have to pay any fees because the bot does all of your trading for you—you just need to set it up correctly.
What Affects the Value of Bitcoin?
Supply and Demand
The price of Bitcoin is determined by supply and demand. If you think about it, this is the same way that other currencies are priced. The main difference is that there's no central bank or government backing the value of your dollar, euro or pound–it's just a consensus within society that those things have value.
People Using the Coin
The value of Bitcoin is also affected by the number of people using it as a currency or an investment vehicle. If more people want to buy Bitcoins than sell them, this creates upward pressure on the price.
Volatility
The same goes for volatility – this is directly related to the amount of uncertainty in the market regarding Bitcoin's future value. The greater the volatility, the higher the risk that you'll lose money on your investment.
Mining
Because there are only so many Bitcoins out there to mine, the more people mine for them, the fewer are left to be mined. This is sometimes called "mining difficulty", because when it gets harder to mine for these coins, miners will have to upgrade their equipment in order to keep up with the network and continue mining.
Fear, uncertainty and doubt (FUD)
The more negative press that Bitcoin gets – like ransomware attacks or other security breaches – the more likely people will sell their Bitcoins rather than hold onto them. After all, if something seems too good to be true it probably is. That's why most people who have only recently heard about Bitcoin don't own any—they're afraid of losing their money to a scam.
Factors To Consider in Investing in Bitcoin
Here are some factors to take into consideration when thinking about whether now is a good time to invest in bitcoin:
The price of bitcoin has doubled since January 2017. If history is any guide, we'll see new highs again soon.
The technology that backs bitcoin is improving very quickly. That's great news for people who believe in the future of cryptocurrency!
The number of transactions per day keeps increasing. More people want to use bitcoins.
Media coverage continues to grow. Public awareness about cryptocurrencies is at an all-time high!
Cryptocurrencies are easier than ever to buy and sell online. For example, Coinbase makes it as easy as opening a bank account and depositing money.
Bitcoin will be worth more than $100,000 by 2023. That's why a lot of people are buying into bitcoins now.
How Does Bitcoin Price's Future Look Like
When you think about investing in Bitcoin, you should always be aware of its high volatility. The price of Bitcoin can change rapidly and unpredictably. Therefore, it's important to make sure that you only invest an amount that you can afford to lose without having a negative impact on your life or lifestyle.
Bitcoin went up with the advent of new technology. The introduction of Silk Road, where you could buy illegal drugs online with Bitcoins, increased its demand significantly. At the same time, people who used the Silk Road also increased the use of Bitcoins. Then came MtGox and BitStamp, which allowed people to convert their fiat currency into Bitcoins easily.
As more people got into buying Bitcoins for investment purposes or for future use like payment processing in retail stores, the price continued to rise. Next came Ethereum, which is a platform for creating decentralized applications (DApps). DApps are built on top of a blockchain, just like Bitcoin uses blockchain technology. It allows users to create smart contracts called "smart contracts" which help them exchange money or property without an intermediary.
Bitcoin Cryptocurrency Prediction Sites and Tools
The best way to predict the price of Bitcoin is by looking at its past performance. A good way to do this is by looking at charts and graphs, which show you the ups and downs that have occurred over time.
There are many sites where you can find these types of charts, but it's important that you choose one that has accurate data about the value of Bitcoin in the past so that your prediction will be more likely to come true.
Where and How to Buy Bitcoins
There are several ways to buy bitcoins. You can purchase them from an exchange such as KuCoin, or you can use a broker like Coinbase or Coinmama. Bitcoin ATMs are another option for those who want to buy Bitcoins without having to go through an intermediary.
There's also the option of mining your own cryptocurrency if you're feeling adventurous–but we don't recommend it unless you're well-versed in cryptocurrency and blockchain technology.
Is now a good time to invest in Bitcoin?
Well, it depends. If you're looking for a short-term investment and are willing to take on some risk, then the answer is yes. However, if your investment horizon is longer than one year and/or you're risk adverse, then maybe not such a great idea right now.
Bitcoin has seen a lot of ups and downs. There have been times when it has almost disappeared off the radar, but each time it has come back stronger than ever before. It's easy to see why people are asking themselves whether now is a good time to invest in Bitcoin. The short answer is that anyone who doesn't already own Bitcoin should buy some now, if they're able.
In fact, even if you don't plan on buying any Bitcoin at all, it's worth taking some time to get familiar with what it is, where it came from, and why it's so valuable. If you think about this technology from an economic perspective, you'll realize that Bitcoin is just one example of how technology could revolutionize currency as we know it.
Disclaimer: The statements, views and opinions expressed in this article are solely those of the content provider and do not necessarily represent those of Crypto Reporter. Crypto Reporter is not responsible for the trustworthiness, quality, accuracy of any materials in this article. This article is provided for educational purposes only. Crypto Reporter is not responsible, directly or indirectly, for any damage or loss caused or alleged to be caused by or in connection with the use of or reliance on any content, goods or services mentioned in this article. Do your research and invest at your own risk.