Blockchain technology has carved multiple use cases in various industries. Currently, the focus is on the crypto universe due to the ongoing market bull run. However, the likes of Bitcoin and other cryptocurrencies are creating a massive carbon footprint. Considering this, the focus is now on sustainability. Unfortunately, while there are several green tokens and green mining projects, none has shown an all-around dedication to take the sustainability factor to the next level. However, Phaeton, an Australian Blockchain company, is making significant strides and are developing several real-life and tangible projects.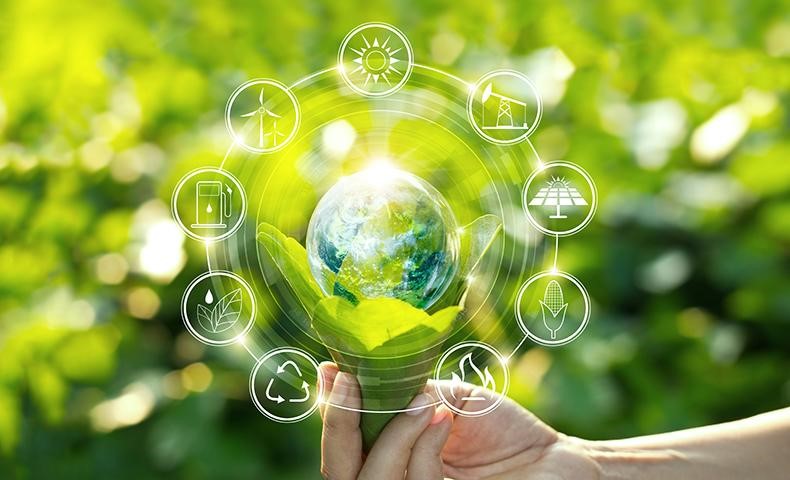 Phaeton Blockchain has undertaken extensive research and analysis of the shortcomings of current Blockchain platforms, intending to offer better solutions. Features like Sidechains and interoperability of Phaeton Blockchain will play a crucial role in positioning their platform. It will be the de-facto Blockchain platform of the future. With various Sidechain applications for SMEs, it offers the Blockchain community well-written custom libraries and NPM packages to develop a new Blockchain application.
Using JavaScript and TypeScript, Phaeton Blockchain allows easy development of a decentralized application. In addition, with the availability of their native PHAE token, the company facilitates digital payments, making it a complete digital ecosystem.
What is Phaeton Doing Right?
Phaeton has taken sustainability to the next level with its investment in core technologies such as solar plants and zero-carbon data centers. Phaeton Real Estate is also something to watch out for as it takes the concept of NFT to the next level.
Phaeton also acts as an incubator that allows upcoming new projects to join the ecosystem and get appropriate funding. The incubator will provide training from market experts on how to develop and implement ideas. In addition, mentors will monitor the entrepreneur and guide them to improve their reach and target market. New start-ups are always in need of seed capital to fund the initial stages of their business. This seed money is required for a business plan and pitching the idea, and developing the concept.
Several applications and services are already live, and some of the most notable applications include:
– Carbon Credit Xchange. This is a Blockchain-based Carbon Credit Exchange platform with an NFT tokenization solution. It powers carbon credit assets from generation to transactions to redemption with full audibility and compliances.
– Phaeton Real Estate. Experience the Blockchain-based Real estate tokenization solution built using Phaeton Blockchain. It powers Real Estate assets with the flexibility of tokenizing individual assets to asset portfolios. In addition, this solution features robust token transaction capabilities with compliances and ease of use.
– Phaeton ID. Phaeton Blockchain Identity offers a decentralized and secure solution that gives users total control through a distributed trust model. Their blockchain technology benefits several industries with transparency, security, and trust, adding value to clients. Phaeton has the superior technology to transform the current working of identity management in a highly secure manner.
– Phaeton ESG Bonds. A Blockchain-powered bond market exchange presents an open and decentralized blockchain network. The corporate bond market is highly fragmented, illiquid, and opaque. Blockchain can improve this market through transparency and speed of transactions.
What to Expect from Blockchain Sustainable Projects?
Promising projects are working towards a green future. However, if you look closely, most of them focus on the surface, such as buying carbon credits or bringing a small-scale mining operation. Through Blockchain technology, Phaeton takes their green projects to another level by powering their platform, applications and sidechains with renewable energy.
With the launch of Phaeton's new business strategy in September 2020, Phaeton has gained significant interest from the business community in Australia alone. This interest has not been through any expensive marketing campaign but through referrals within the business community. In addition, Phaeton has partnered with several companies to assist in manufacturing Phaeton Blockchain Datacenters. These modular data centers are scalable and powered by three levels of renewable energy, namely solar, hydro, and geothermal.