Much of the world looks at California as a hub of innovation. This is specifically true where tech-related industries are concerned, and it could soon be the case with regard to cryptocurrency as well.
By and large, most people don't tend to think of cryptocurrency as having much to do with specific companies or businesses. Part of the very concept of cryptocurrency, in fact, is that it's decentralized — not controlled or housed by any single governing entity. The past few years, however, have shown us that the crypto phenomenon is giving rise to all sorts of related companies. There are crypto lending and crowdfunding companies, crypto charity foundations, and new digital wallets and exchanges — and that's to say nothing of the countless companies being built around the crypto-related blockchain technology.
In other words, the ongoing rise of cryptocurrency is resulting in a sort of startup culture of its own. And in the years ahead, there are reasons to believe California will situate itself right at the center of said culture.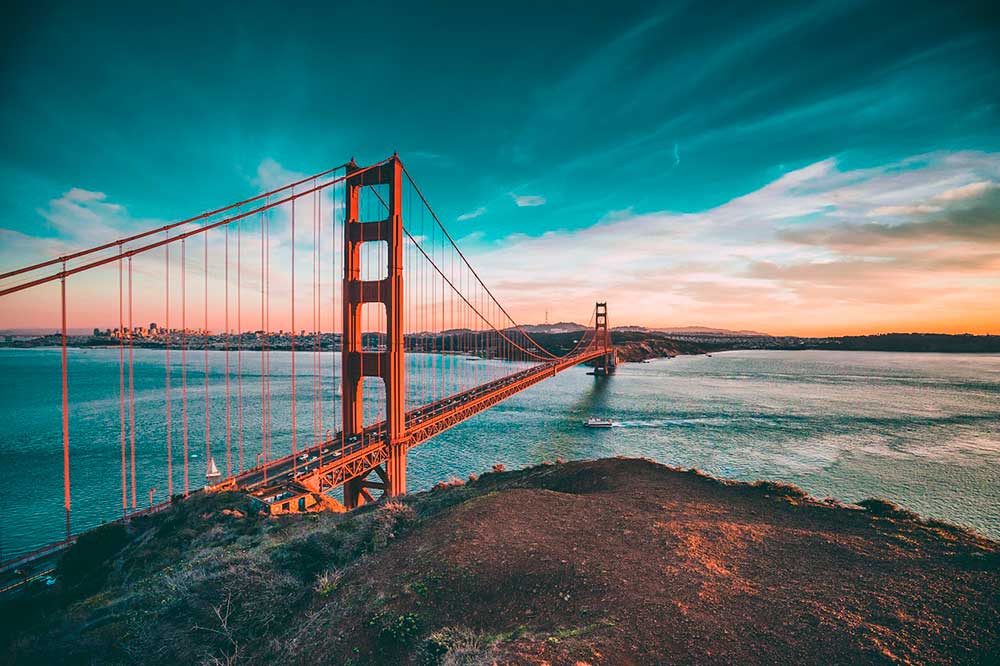 First among these reasons is the simple fact that California remains a terrific environment for startups. This is in part because of the funding circulating throughout the state for people starting new businesses. A recent look at the best and worst states to start new businesses in included California in its "best" list, and noted that California in fact had the most venture capital funding of any states. This is basically another way of saying that a great deal of investor cash is making its way around the state — seemingly with plenty to spare for new crypto startups.
Beyond being a good place for entrepreneurs to secure funding, California is also a relatively easy state in which to set up an LLC (which is in the interest of most new, emerging companies. While it's still a process that requires a bit of work and attention to detail, setting up a new business in California ultimately comes down to making a few key appointments (such as an official registered agent who will be responsible for company legal matters) and filing the necessary paperwork (such as articles of incorporation and a "statement of information"). It's a process that even a brand new entrepreneur can handle, with a bit of research and minimal legal assistance.
Given the points just discussed, it's clear that California is an attractive environment for entrepreneurs in general. There is investment money to be had, and the official setup requirements are not as complicated as in some other states. As to why the state may be particularly appealing to crypto entrepreneurs, it largely comes down to demographics and state policy.
In the demographics department, it has to be noted that bitcoin (as well as other cryptocurrency) is attracting young investors in significant numbers. This information is specifically referring to direct investment in digital currency, but it also reflects the degree to which people in younger generations understand and are excited about cryptocurrencies. And this paves the way for a strong startup environment in California. New businesses strive to excited young customers, and in California — a state filled to the brim with young people at universities and early in their careers in tech — that customer base will be in place.
As for state policy, it's the state's "Digital Asset Regulatory Bill" — Assembly Bill 2150 — that most positions California as a potential hot spot for crypto businesses. The bill has been described as one that will set the state up as a "hub" for the burgeoning cryptocurrency and blockchain industry. It will do so by actively encouraging crypto-related businesses to launch with "regulatory clarity" — which, frankly, is something not too many states offer.
Add all of this up, and California's potential in this space is quite clear. The state is already set up well for new business opportunities. And with its significant population of young people intrigued by cryptocurrency, and its policies encouraging innovation, California is positioned to host countless related startups in the next several years.