Users of the exchange can now send funds in XRP or USDC to over 100 countries.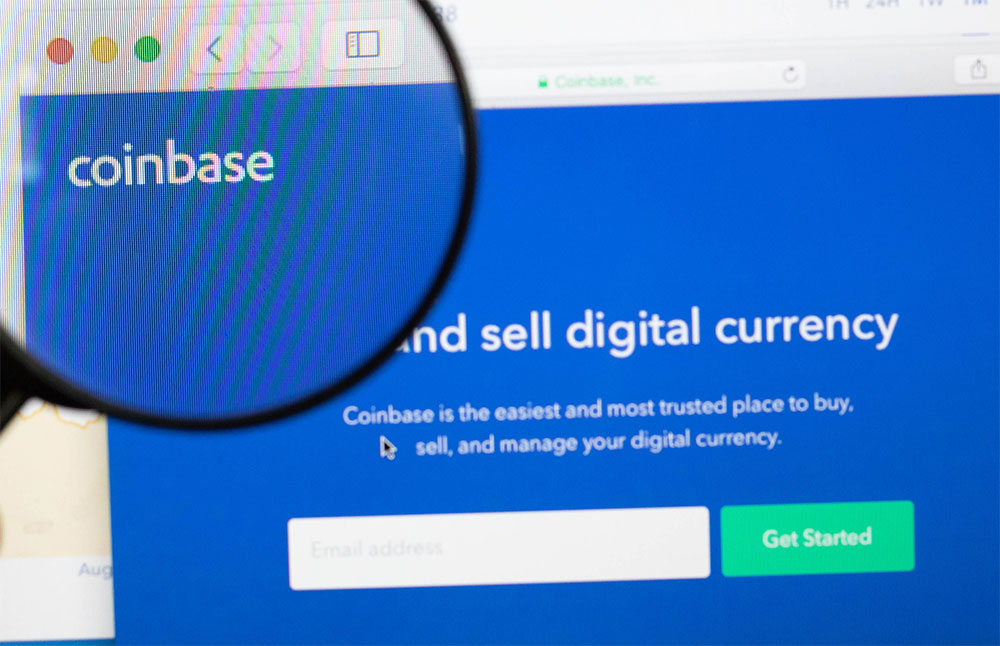 The US-based exchange Coinbase has launched a new service of instant money transfers between its users. Customers can send funds free of charge using XRP, cryptocurrency issued by Ripple, or USDC, a stablecoin issued by Circle affiliate CENTRE.
"You can now send money to any user with a Coinbase account around the world using XRP or USDC. By using cryptocurrencies that are optimized for cross-border transmission, you can send and receive money virtually instantly by sending those cryptocurrencies and having the recipient convert them into local currency. There's zero fee for sending to other Coinbase users and a nominal on-chain network fee for sending outside of Coinbase," reads the official statement.
If cryptocurrency is sent to non-Coinbase users, Coinbase will charge a nominal on-chain network fee for sending funds outside of Coinbase. XRP on-chain transaction takes mere 3-5 seconds, whereas USDC one various at 12-17 seconds. The on-chain network fee scores a delightful < $0.01 USD for XRP and < $1.00 USD for USDC. A typical cross-border bank transfer would take 1-2 days and cost around $30.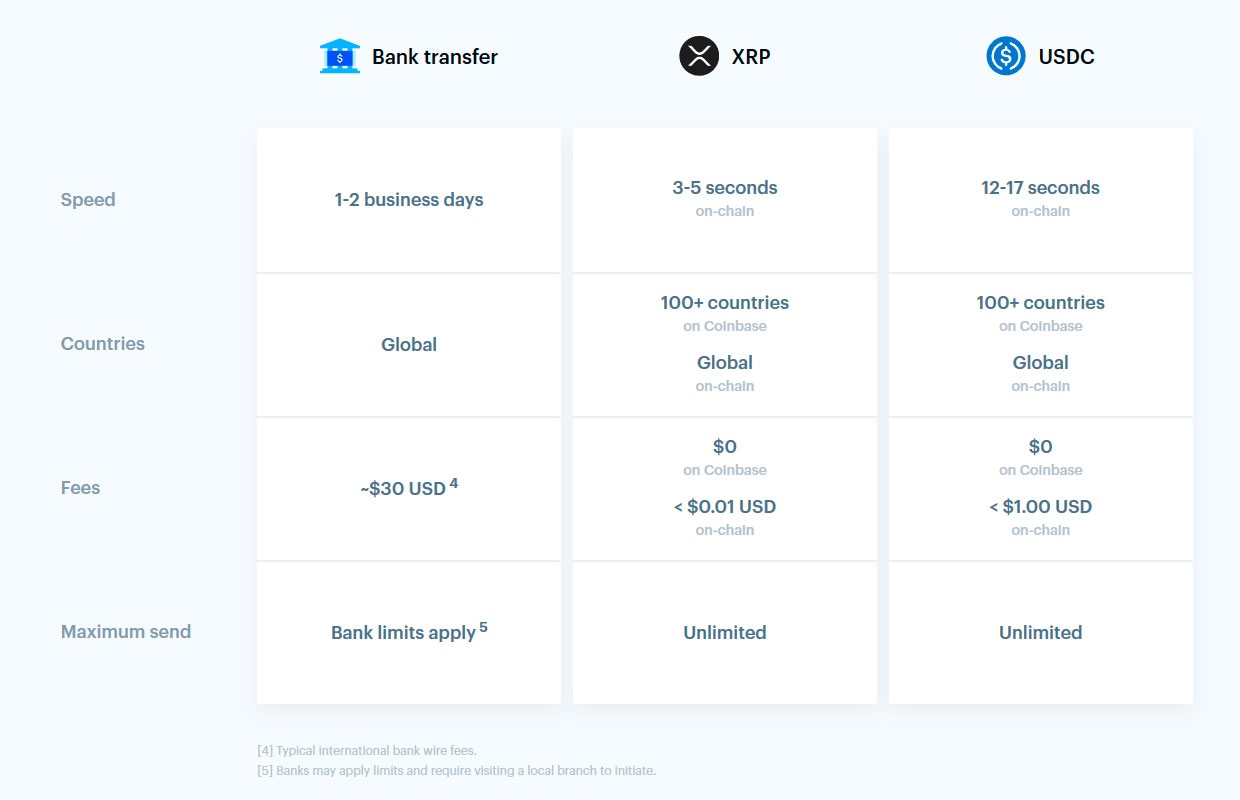 The platform does not offer direct fiat transfers, rather cryptocurrency transactions where the conversion into a local currency takes place after cryptocurrency is received. In countries where the exchange does not support the local currency, users will have to move XRP or USDC to platforms that do provide such.