LINE, a messaging app, enters cryptocurrency market. Samsung to produce cryptocurrency mining hardware. US financial regulator  subpoenas Bitfinex and Tether. South Korea doesn't intend to shut down cryptocurrency trading.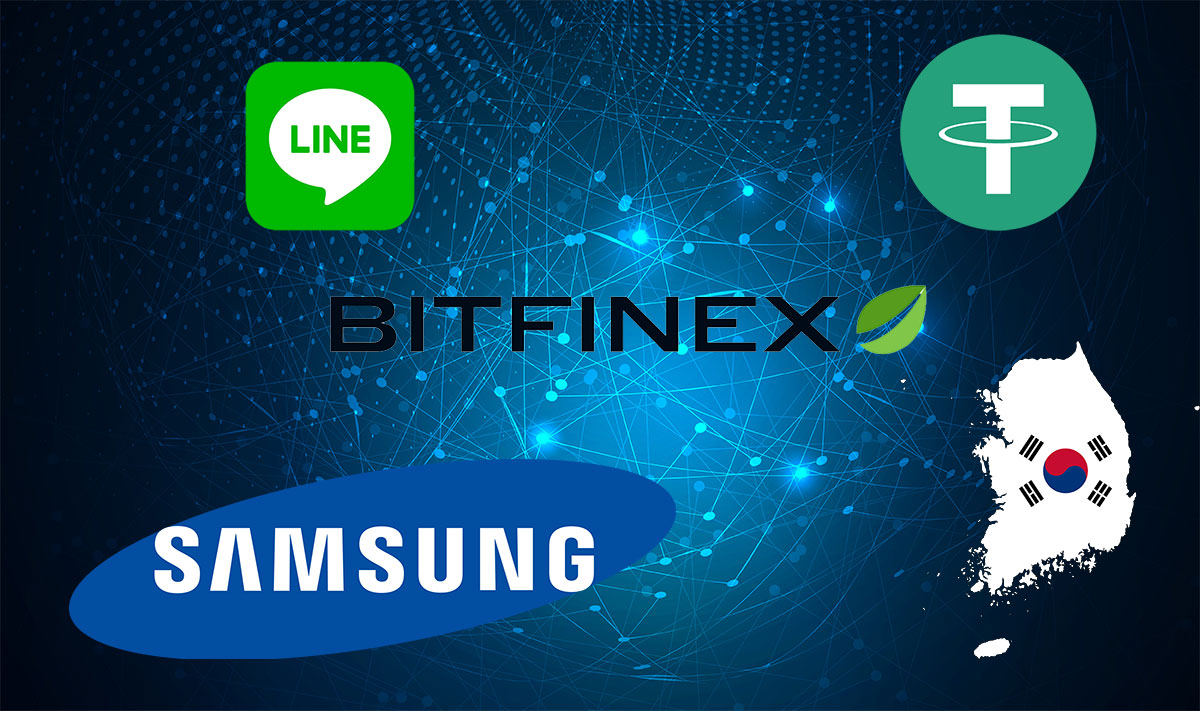 Messaging app LINE enters cryptocurrency market
Japan's biggest messaging app LINE announced today that it will launch a cryptocurrency exchange for its users. LINE has recently applied for a cryptocurrency exchange license with Japan's Financial Services Agency.
LINE already provides mobile money transfers and payments functionality to its users via LINE Pay service. LINE Pay has 40 million registered users, which generates an annual transaction volume of $4 billion.
Samsung to produce cryptocurrency mining hardware
According to South Korean online media outlet, Samsung had completed development and started mass production of ASIC chips for bitcoin mining in partnership with Taiwanese manufacturer TSMC. TSMC currently supplies chips for mining cryptocurrencies for a number of firms, including China-based Bitmain.
ASIC (application-specific integrated circuit) is a specialized hardware designed to mine cryptocurrencies based on a specific hashing algorithm, such as SHA256 for bitcoin or Scrypt for litecoin.
US financial regulator subpoenas Bitfinex and Tether
Bloomberg reports that CFTC (the US Commodity Futures Trading Commission) sent subpoenas on December 6, 2017 to Bitfinex, one of the world's largest cryptocurrency exchanges, and Tether, the company behind controversial USDT tokens. It's known that both companies have the same CEO Jan Ludovicus van der Velde.
USDT tokens have become a popular substitute for US dollars on cryptocurrency exchanges worldwide, with about 2 billion of tokens outstanding. Tether claims that each USDT token is backed with the US dollar on a 1-to-1 ratio, however, many Tether critics have doubted that. Tether hasn't yet provided conclusive evidence of its holdings to the public or auditors.
If USDT tokens are not backed by a matching number of dollars, it means that Tether can simply print any amount of money. We believe this is the main reason, which caused CFTC to start an investigation of Bitfinex and Tether activities.
South Korea doesn't intend to shut down cryptocurrency trading
Reuters reports that South Korea's finance minister said the government has no plans to shut down cryptocurrency trading.
In response to a question from a lawmaker on the government's plans for regulation of the cryptocurrency industry, Kim Dong-yeon said, "there is no intention to ban or suppress cryptocurrency." He added the government's immediate task is to regulate exchanges and crack down on illegal practices within the area.