Wirex, a payment platform offering wallets, prepaid cards and other financial services  for bitcoin users, will add support for cryptocurrency dash.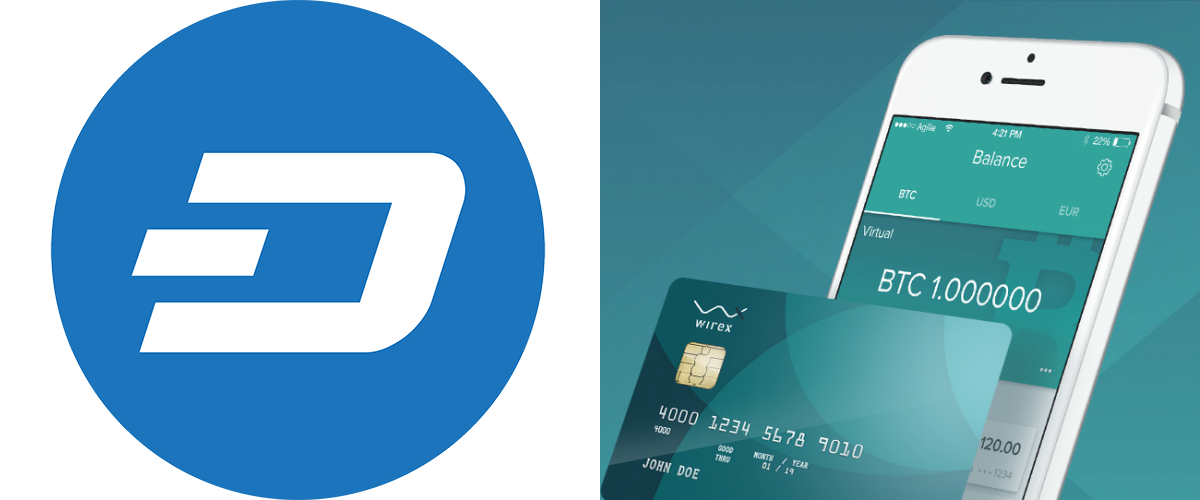 The integration means that Wirex plastic and virtual card holders will be able to top their accounts with dash, link dash wallets, and use the prepaid cryptocurrency cards just like a standard Visa debit card. Thus, Wirex users can pay with dash online and in-store at over 40 million merchants accepting VISA worldwide. Upon a purchase, customers will have their payment amount automatically converted from national denomination to dash, and withdrawn from their digital currency funds.
The partnership also enables dash users to withdraw cash at any ATM, using the Wirex card, in 210 countries across the world.
Wirex, a provider of cloud-based hybrid personal banking platform offering bitcoin debit cards, remittances and mobile banking services, claims their customers have surpassed 800,000 users in 130 countries with over $1 billion in processed transactions.
CEO of Dash Core, Ryan Taylor, comments: "Wirex is a premier brand for digital currency services, and supports the world's largest base of digital currency funded pre-paid cards. We're excited to bring the benefits of Dash's low cost instant transactions to these users. Consumers simply don't like waiting for transactions to top up debit card balances, and I know that once Wirex consumers try Dash they will recognize the time-saving user experience our network provides at a fraction of the fees to which they are accustomed. It really is a win for consumers, Wirex, and Dash."