Dubai has got its first bitcoin ATM that allows buying bitcoin without verification.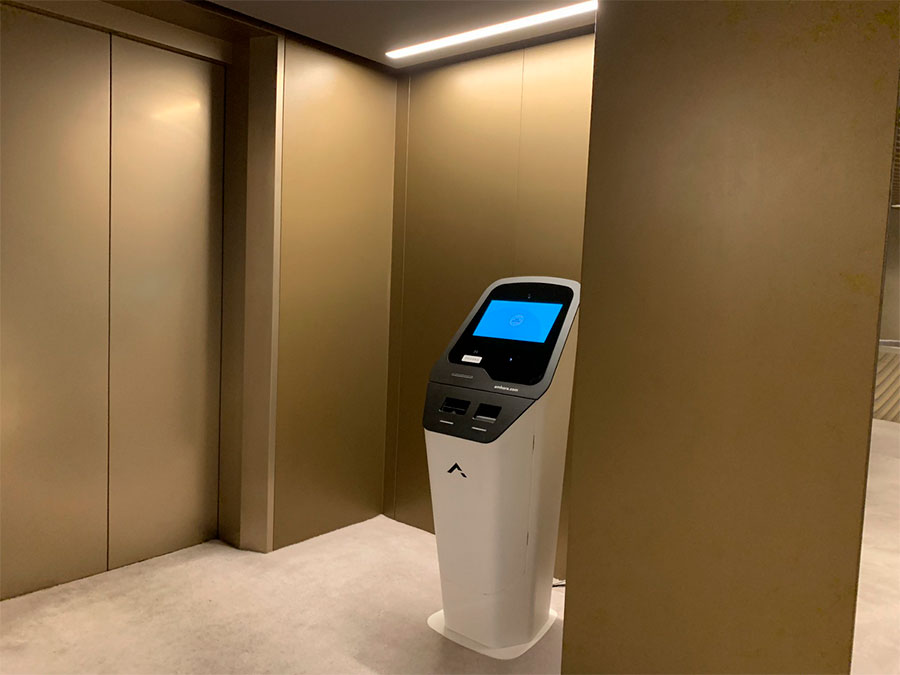 Crypto ATMs pop up around the globe more often now. The Rixos Premium Hotel, a 5-star hotel in Dubai, has just scored one too. Yet its functionality remains limited.
For now the ATM only allows customers to acquire bitcoin for cash. The procedure does not require personal identification or KYC.
Amhora, a company behind the bitcoin ATM, charges a hefty commission of 5% for every transaction. Yet Amhora CEO Anhad Dhingra calls this opportunity very attractive.
"You can buy bitcoins instantly. Otherwise, people have to go through a number of procedures which take a lot of time. At this kiosk, you just insert cash and you get bitcoins instantly. It is possible to purchase bitcoins through banking platforms and debit cards already but since we accept cash, it is very different. This is the first commercial bitcoin kiosk in the city," says Anhad Dhingra.
We have installed a Bitcoin ATM in Dubai at the Rixos Premium Hotel in JBR, Marina. Located on the Mezzanine (M) Floor.

shoutout to @LamassuBTC pic.twitter.com/XtxvHvvOeb

— Amhora (@amhora_com) March 19, 2019
The selling option will be added in a couple of months, according to Anhad Dhingra. Once selling option is added, customers will have to provide an Emirates ID or passport when selling the crypto.
UPDATE: Amhora claimed that the ATM had a license from the Department of Economic Development. However, it seems the authorities weren't in agreement how the AML/KYC was conducted, which led to the removal of the bitcoin ATM two days later. Yet Amhora has stated that the removal is temporary and the ATM would be back after fulfilling all necessary obligations.
UPDATE: After a brief run-in with the law enforcement yesterday, we have temporarily put-off the ATM from it's location. Working closely with the relevant authorities to reinstate it after we fulfill all AML/KYC obligations.

telegram @amhora
email – public@amhora.com

— Amhora (@amhora_com) March 20, 2019