To help regular consumers safeguard their cryptocurrency and NFTs, Hito has opened the pre-sale of its next-generation open-source hardware crypto wallet. The user-friendly device for ultra-secure crypto storage was created by the company over the course of three years. The entire wallet has a size similar to a credit card, a large multi-touch screen, wireless connectivity to your devices, and integration with software wallets. In other words, Hito, which can easily be referred to as the "iPod for Crypto," is the first hardware wallet created for common users.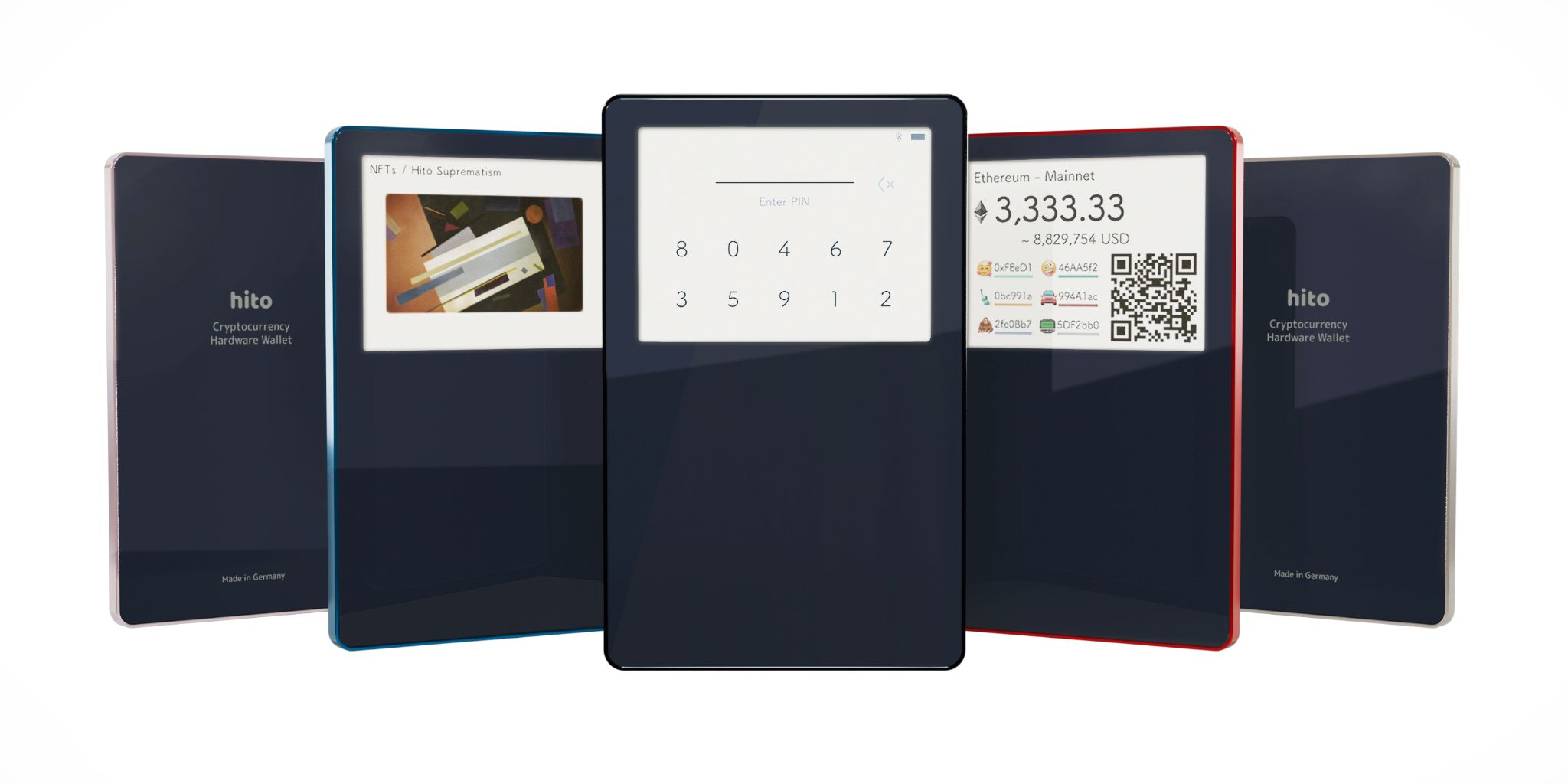 When asked about the importance of a reliable, safe, and easy-to-use hardware wallet for the mainstream adoption of crypto and decentralized finance, Mike Kirillov, CEO and Founder of Hito mentioned, "That's why we created Hito, a stylish, intuitive, and ultimately protected hardware wallet that can become the iPod for crypto and bring in the mass audience into that space".
Priced at $149, the San Francisco-based Hito comes at twice as much the price of the cheaper Ledger NANO S, which retails for around $65. And while Ledger claims the NANO S to be a NFT-focused hardware wallet, Hito having a comfortable 2-inch multi-touch color screen providing a great overview of crypto assets and enabling effortless transactions does make a good point for NFT enthusiasts. However, Hito offers more than meets the eye, and many of its features are unique compared to those offered by other crypto wallets.
One of these features is that Hito allows you to make transfers wirelessly using either Bluetooth or NFC, and updates and charging are also wireless, eliminating the attack vectors of USB connections; supports over 600 digital assets, including Bitcoin, ETH, and ERC20 tokens; works with its own software wallet and connects to all other wallets through WalletConnect, including MetaMask, Trust Wallet, Argent, Gnosis Safe Multisig, and many others; supports multiple wallets and pin codes, making it challenging for any hackers or criminals to confirm which one carries most of the funds; works on a single System-on-a-Chip with an embedded secure element, making it particularly difficult to reverse-engineer.
Security: a case for hardware wallets
One of the safest ways to store cryptocurrency is in cold storage hardware wallets, which don't share your private keys and can't be accessed via the internet. This becomes rather relevant when we take in mind that $1.23 billion were lost across the web3 ecosystem in the first quarter of 2022 alone, up almost 8 times from a year ago, according to a report by Immunefi.
"Hardware wallets are the most secure and safe way to store your crypto, but if you've ever used one, you almost definitely felt anxiety and frustration," said Mike Kirillov, CEO and Founder of Hito. "They have been built by geeks and for geeks".
None of the existing hardware wallets were able to become the default solution for all crypto users, they remain convoluted, tricky to use and generally provide a worse experience compared to software wallets. Hito wants to make sure that the next 100 million people who use cryptocurrency have a simple and trustworthy option, one of the main reasons why Hito started developing a crypto wallet.