We had a chance to talk to Ziad Nassar, a serial entrepreneur and co-creator of Gozo, a blockchain-enabled loyalty points clearinghouse, and travel savings club. Zaid was kind enough to answer a few questions on the startup.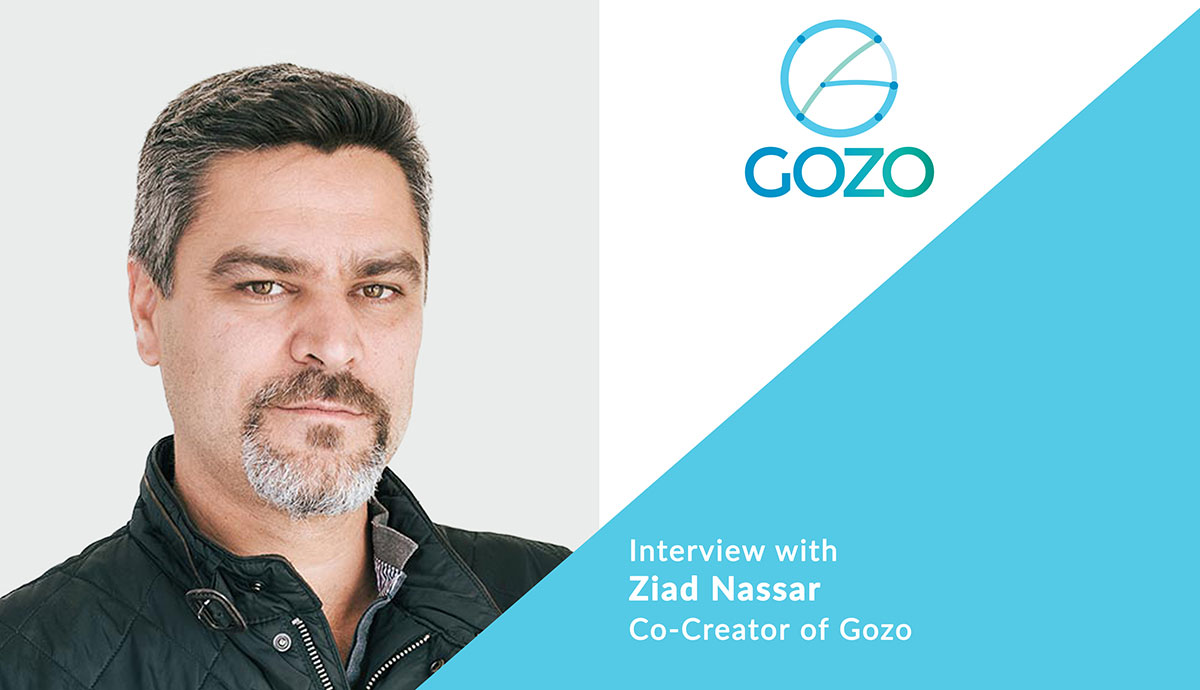 Are loyalty points on the blockchain changing the rewards industry?
Absolutely! We may not see big changes this year or the next, but companies like Gozo will bring loyalty points with embedded smart contracts on the blockchain to the masses leading to a stronger loyalty points market for both consumers and brands. U.S. consumers had 3.8 billion loyalty reward memberships in 2016, with the number growing larger each year and globally, so great opportunities exist to shift the industry in a direction that enables loyalty points to become more efficient, secure and even easier to use. Within the next five years, blockchain-based, smart contract-enabled loyalty reward points will be the next evolution in loyalty reward programs.
How will Gozo revolutionize loyalty rewards programs and points?
Gozo will provide users with more flexibility when it comes to loyalty points. Users will be able to liquidate their points, for the GOZO token and then into any other supported cryptocurrency, token or fiat currency, if so desired.
What new capabilities does Gozo offer with smart loyalty points? For the customer? For merchants?
Customers will be able to digitally hold, transfer, or use their loyalty points to purchase travel-related services. The biggest change to this process is that it could happen in seconds instead of days or weeks.
Merchants or loyalty reward program owners will gain the ability to accept loyalty point purchases in cryptocurrency or redemption of their points into cryptocurrency. Eventually, loyalty points with embedded smart contracts will allow easier partner interoperability, ultimately reducing the cost to the merchant. According to Global Loyalty Insights, $360 billion worth of loyalty reward points go unredeemed each year, which is equal to 48 trillion points. By utilizing smart points, merchants can smooth over pain points that loyalty rewards program members typically feel throughout the process.
Are smart loyalty points safe on Gozo's platform? How do you ensure customer security? How are points protected from fraudsters?
Loyalty points on the Gozo platform will not be stored on a server but on the blockchain, which provides an additional level of security, due to the inherent nature of blockchain technology.
There have been many cases of loyalty point fraud and theft with traditional solutions through account takeover (ATO), which jumped from 4 percent in 2016 to 11 percent in 2017 according to one report. Using blockchain with loyalty points should prevent ATO fraud and cyber-theft of the off-chain system. Of course, standard security practices should still be followed with blockchain wallets to prevent lost access.
What are the incentives for travelers and merchants to switch to smart loyalty points on Gozo's platform?
First, many consumers still do not have digital crypto-wallets. The Gozo wallet will be a simple-to-use crypto-wallet with an integrated loyalty points clearinghouse to allow consumers to redeem their points into the cryptocurrency of their choice or to purchase reward points using cryptocurrency. As more and more merchants adopt blockchain for their loyalty point system, the consumer will benefit from quicker transactions and, ultimately, an overall enhanced loyalty rewards experience.
What do businesses need to do to adopt smart loyalty programs, such as Gozo's, in place of traditional ones?
Gozo will be partnering with various loyalty reward providers to offer traditional point redemption into cryptocurrency. There are also many platforms emerging to help businesses adopt blockchain technology for their rewards program, which we also plan to support in the Gozo clearinghouse.
What are some smart loyalty point features we can expect to see roll out by 2019?
Expiration will be the straightforward one to include in a smart contract, but I believe we will also see point transferability with embedded transfer fees by the merchant. This could greatly reduce merchant overhead and provide consumers with additional incentives for utilizing a smart loyalty points platform.
Where do you envision the loyalty points industry in the future?
As seen last week in Chicago during Loyalty Live, the first blockchain and loyalty conference in the world. We see some becoming very successful, but still, for the consumer, how will they interact and where will they interact with each other? We do not see one protocol to rule them all. This is where Gozo can shine, as a true gateway to the masses, bringing, as a first step, traditional points and crypto together in a multi-point, multi-currency crypto-wallet with a clearinghouse and exchange, and later followed by smart points interoperability for the loyalty reward industry.