We met Japan Content Token team at the Blockchain Life 2018 conference in Saint Petersburg. JCT chairman Hirofumi Mizuyama talked in detail about the JCT platform.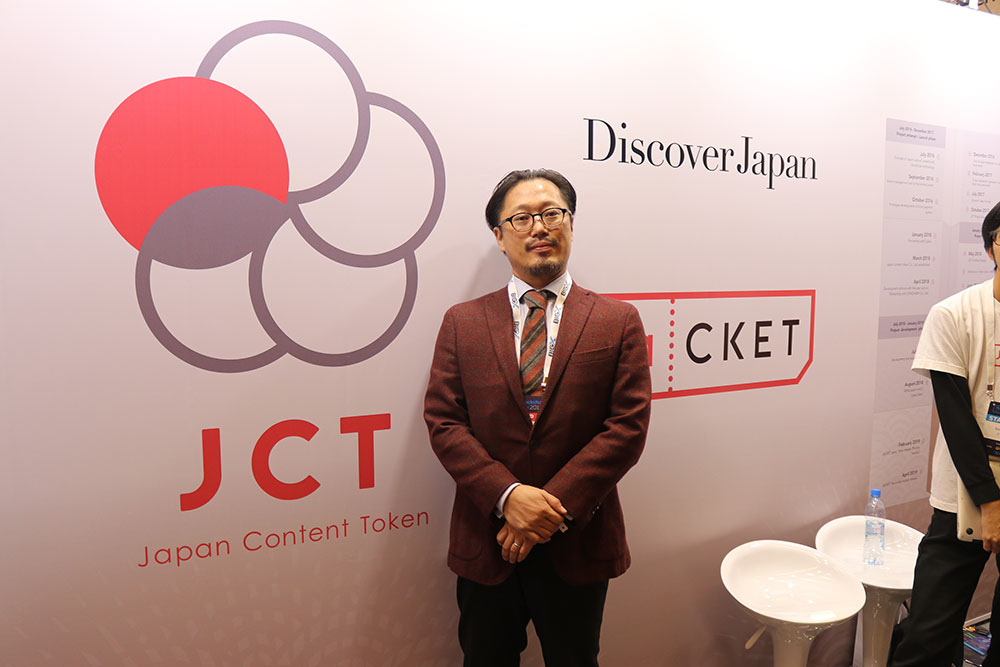 JCT is a platform that allows travellers and visitors, especially from overseas, to search and experience various Japan "content" by using the blockchain technology.
Hirofumi Mizuyama says the most striking use case for JCT is placing restaurant and hotel reservations in Japan. Normally, good restaurants and hotels in Japan tend to be on the smaller side. Many restaurants could have ten seats at the most. These reataurants used to come along only with regular customers. Owners of such restaurants have multiple concerns regarding foreign visitors and may ask "Why should we accept customers from overseas?", "Will these people really come?", "Will they cancel the reservation in the last minute?", "Will we be able to collect the payment?", and so on… With the JCT platform owners of hotels and restaurants will be able to see who made the reservation, set cancellation fee and collect the payment via the smart contract, which will make owners more confident in dealing with overseas clients.
Due to implementation of blockchain, JCT will significantly reduce high fees, which different reservation platforms take from service suppliers. Currently the fees are about 10%-20% on average.
Apart from benefits for hotel and restaurant owners, the JCT platform will be of profit to travellers. Those with an existing reservation will be able to resell it to others, thus creating the secondary market for reservations of any kind.
JCT will also provide ticket access to museums, art galleries, sightseeing tours and different events.
JCT is going to promote its platfrom through Discover Japan, one of the most popular local media about Japanese culture. The tickets and reservations will be distributed via JaCKET platform, the name originates from words "Ja-panese" and "ti-CKET".