In the wonderful world of blockchain and cryptocurrency, non-fungible tokens are trending to be the next big thing. These digital assets leverage the powerful authentication capabilities of blockchain tech and the beauty of internet art. These can create value and rarity that you can't find anywhere else.
If you're looking to invest in NFT, there are several ways to get them. But then again, what are NFTs? Where can you find them, and why should you get them? Here's everything you need to know about these NFTs and why they're a good investment for the future.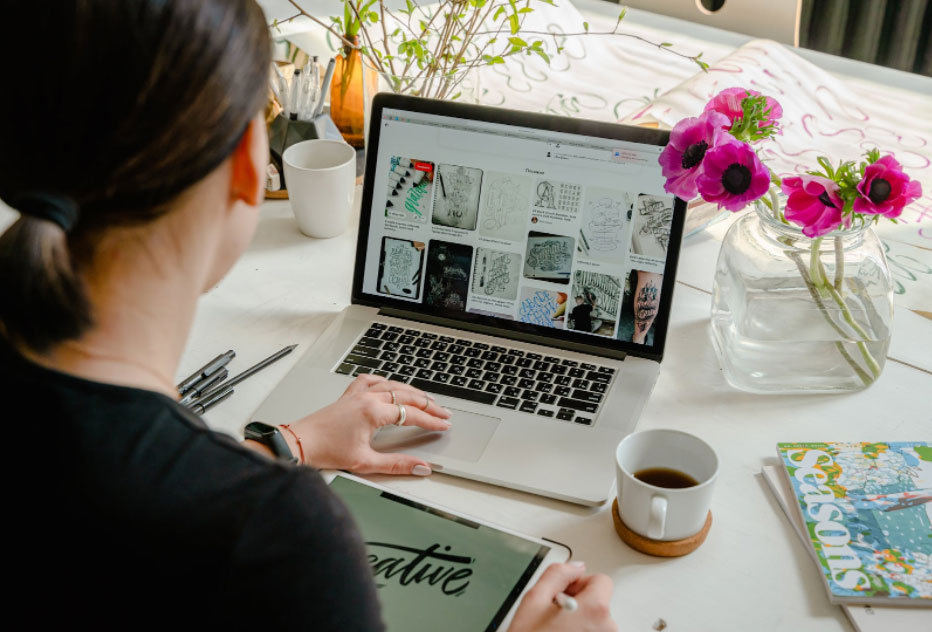 What Are Non-Fungible Tokens?
Non-fungible tokens or NFTs are digital art and other types of collectibles on the blockchain. Unlike what other people think, they are not cryptocurrency, considering they are essentially unique and can't change in value. However, once an NFT is minted, it will have the same content, and all activities will be listed on a digital ledger.
Within the digital ledger, you will find the entire ownership history of the token. Since NFTs only get a single owner at a time, you will be able to track down not only the token's creators but every owner it ever had. This gives NFTs a unique value that makes it impossible to counterfeit.
Most non-fungible tokens are sold at an NFT marketplace, usually built by the content creators themselves. These can be individual creators or organizations that work with other creators. These can include companies that host NFTs on the blockchain.
Think of the usual physical items people collect – Pokemon cards, Magic: The Gathering, rare coins, or even limited-edition sneakers. These are similar to NFTs but in digital form. These can be anything that you can collect digitally.
Understanding The Different Types of NFTs
Much like any type of collectible, a non-fungible token changes in value depending on the level of history and providence of the token. Therefore, every token has its individual value, and it can be bought and resold, much like a baseball card.
There are several types of NFTs that you can create and even buy online. Many are preferred due to their value as collectibles and their significance to internet culture as a whole. These include:
– Videos
– Art
– Memes
– Gifs
– Clips
– Music
– Video game items
– Video game characters
– Collectibles/ Trading cards
– Virtual fashion
The NFT market is consistently growing as time passes by. More types of NFTs are coming out, with more novel uses to the technology. For example, some big companies are now using NFTs to authenticate the physical product they're selling.
Minting Your Own NFT
The use of NFTs generally relies on the intrinsic value that people put on them. Their monetary value goes up according to the appreciation of those who care about the product. As these work as digital art or collectibles, non-fungible tokens can be bought and sold like art.
You can mint non-fungible tokens of your art and sell them directly to consumers if you're an artist. You can also program NFTs to get a percentage of royalties from the product when somebody resells it to a new owner. This is quite an attractive prospect, as it allows artists to profit from their art even after its first sale.
For those who don't think they have extensive art skills, there are also ways to mint your own NFTs. This includes minting unique memories and collectibles that you think people would care about.
Where Can You Buy NFTs?
So, where can you buy NFTs? There are several places where you can buy specific non-fungible tokens, depending on the types and interests that you have. These marketplaces for NFTs are a good place to start. But, if you're ready to start, you need a few pre-requisites before you can start investing.
For starters, it's important to have a digital wallet where you can buy, sell, and store your cryptocurrency and digital tokens. Depending on where you buy, you will likely pay for the NFTs using your credit card or a preferred cryptocurrency. Most NFT sellers will probably choose to transact with the latter.
It's important to remember that there are fees associated with buying non-fungible tokens. Most exchanges include a surcharge by the marketplace as payment for hosting the NFTs.
NFT Marketplaces
There are several places where you can buy NFTs, depending on your interests. Among the biggest peer-to-peer platforms online where you can find such tokens is OpenSea, which dubs itself as a seller of "rare digital items and collectibles." Another "democratic" platform available is Rarible, which uses its own RARI tokens to work around the marketplace.
There are also other areas of the internet where you can buy some types of NFTs. For example, the National Basketball Association (NBA) has the NBA Top Shot marketplace that sells different kinds of digital NFT collectibles. These include collectibles like moments and NBA highlights, which the buyer then specifically owns.
Other sports organizations are also joining the bandwagon, including the NFL, WWE, Formula 1, football clubs, and even horse racing. For example, Sorare is a fantasy football platform powered by Ethereum. They mostly sell digital trading cards, offering two types of collectibles that "gamifies" the entire process.
Play-To-Earn NFT Games
There are also other ways to buy NFTs and earn money from investing them for those who are not into collectibles. The most prevalent of these products are gaming NFTs, which are mostly available through a play-to-earn process.
Games like Axie Infinity allow players to buy and sell NFT characters, items, and the like, generating tokens valued similarly as cryptocurrency. These games are generally for those looking to have something to do in their free time, including those who want to earn some money on the side.
Play-to-earn games are generally great if you don't want to spend much on NFTs or are looking to get your feet wet about the concept. The ever-growing number of NFT games will also give you a chance to start early on the trend, especially if you're not confident with your artistic capabilities.
The Bottom Line
Just like any investment, it's important to remember that non-fungible tokens have their own complications. Therefore, it's crucial to learn about the ins and outs of the product and do the appropriate research for the entire process. NFTs are wonderful assets that you would need to know as soon as possible.