Data tracked by Glassnode show almost 5 million ETH coins have been deposited into the staking contract since the implementation of Shapella upgrade on April 12, taking the the total number of staked coins up to 23 million. The total supply of ETH is 120.25 million.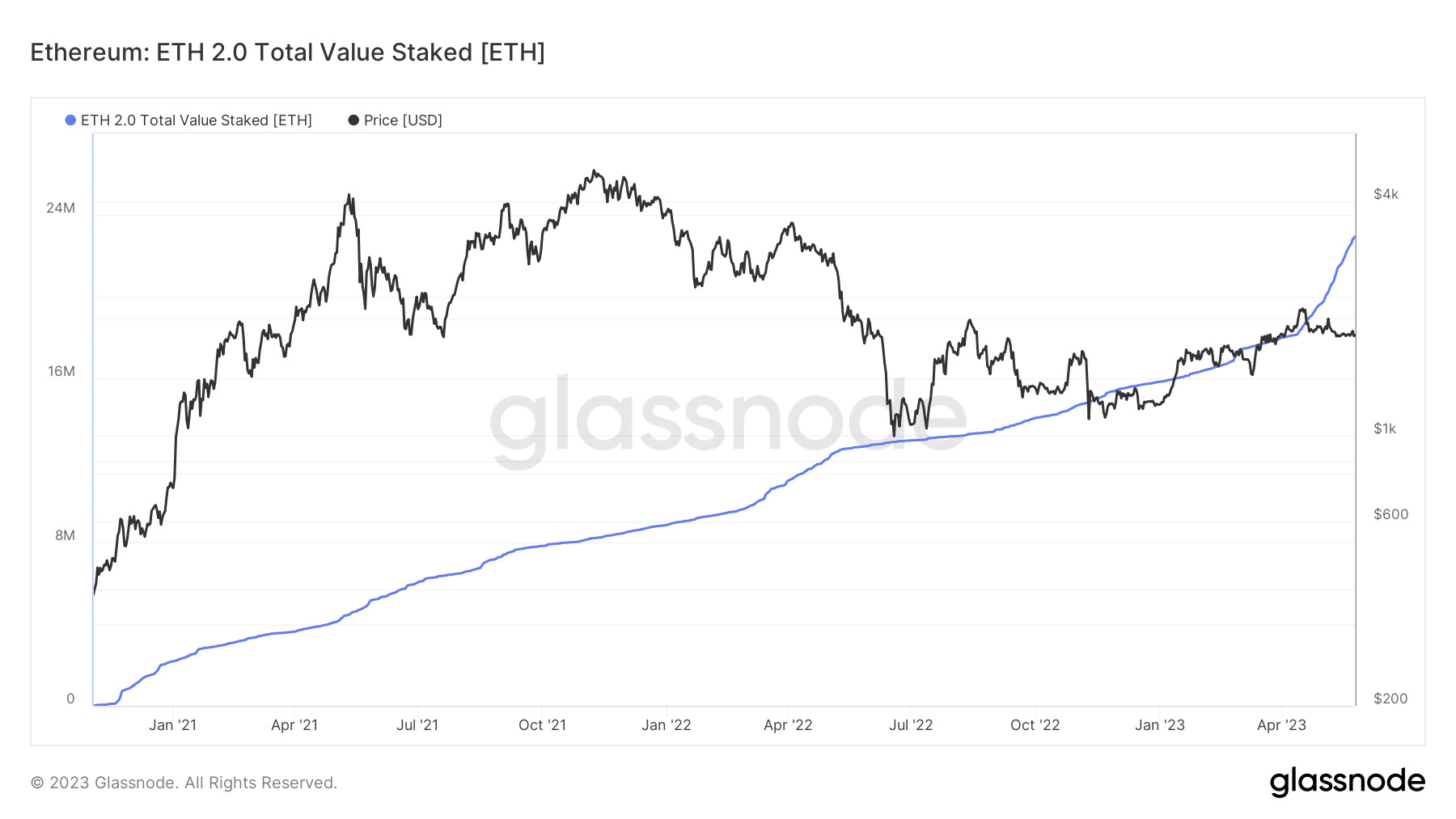 Staking involves locking coins in the network to earn passive yield.
The Shapella upgrade has added flexibility of withdrawing staked ETH, which attracts more stakers. Previously, the potential stakers were deterred from staking because the funds would have been locked for a very long time.
"The surge in demand for staking probably originates from large Ether holders, who prefer not to liquidate their holdings and instead seek to generate passive income," analysts at Bitfinex said in a weekly report shared with CoinDesk. "This trend is anticipated to persist, particularly considering that deflationary forces are expected to propel the price of Ether significantly."