New York-based firm Paxos is making waves in the world of cryptocurrency, as it plans to introduce digital tokens backed by precious metals this year. Just six months ago, a stable coin, Paxos Standard, was launched, linking cash reserves to blockchain. Fortune reports that before the year ends the company expects "any type of asset to be put onto blockchain." Paxos CEO Chad Cascarilla believes "gold is probably the most obvious."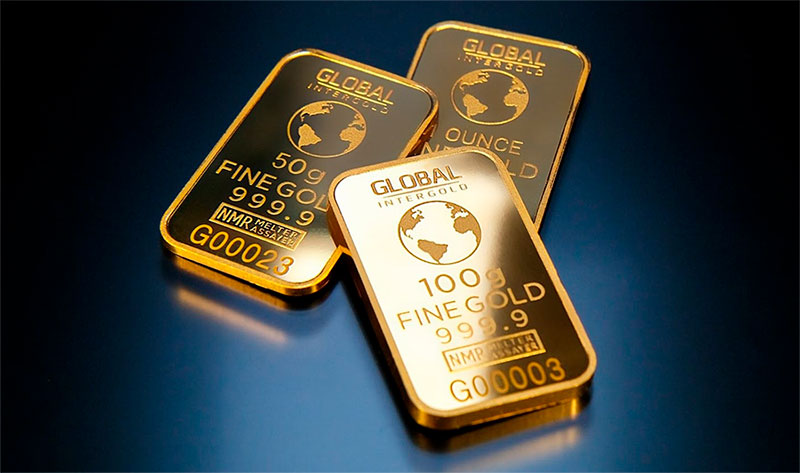 In that same report, Cascarilla said, "The goal is to move assets and settle transactions more quickly and securely and with lower fees." He explained that the key is to ensure that the amount indicated on the inventory is the same amount available in real life. "How you do it with a gold token is how much gold you have in a vault equals how many gold tokens outstanding."
Cascarilla believes Paxos is the only cryptocurrency company with an account at the Depository Trust Company, which holds the majority of the U.S. stocks and bonds. This could potentially make Paxos the first virtual currency company to bring stock trading to blockchain. However, the firm still needs approval from the U.S. Securities and Exchange Commission before it can proceed with its plans. This is important, especially since tokenizing precious metals like gold will open up new possibilities that are currently physically challenging, like dividing gold bars into smaller denominations, transporting heavy quantities, and lending assets more efficiently.
A brief background on Paxos shows that the company is more than capable of handling these challenges. Paxos reportedly has already raised $65 million from investors to bolster its operations. Apart from its financial capabilities, Paxos also holds a trust company charter in New York, which gives it the same privileges as a bank. A post by Yahoo Finance notes that late last year, Paxos exceeded $5 billion worth of transaction volumes, which shows how the adoption of stablecoins is growing.
While Paxos is trying to combine gold and cryptocurrency, many experts are asking whether digital currencies could in the end replace the precious metal. Over the years, gold has proven to be a great alternative to both fiat currency and cryptocurrency. However, as the use of digital currencies becomes more widespread, cryptographer Nick Szabo believes there is a big possibility that banks will end up using bitcoin as a reserve currency. "I think it will be one of the many reserve currencies that can be used to underpin value on other things. There doesn't have to be only one anymore," he said.
But to others, this may still not happen. Gold is still seen as the dependable safe-haven asset, as demonstrated by the price increase this year due to global economic turmoil. The gold price chart featured on FXCM shows how 2019 has been a good year for the precious metal after hitting a low last August. Despite ups and downs gold has stayed steady and hasn't deviated widely from the $1,300 mark. Bitcoin's value on the other hand has reach as high as $20,000 before dropping very quickly to below $4000. It is for this reason that gold remains popular with investors, and why companies like Paxos are keen to base a cryptocurrency on it.
The regulatory landscape for stablecoins still remains unclear, too, which could be another setback for firms with the same plans as Paxos. However, despite these challenges, firms with gold-backed digital assets like Digix and BitGo continue to create digital gold tokens that are redeemable for gold. Cryptocurrency pegged to the value of gold looks like it's here to stay.