2022 has been a tricky year for the crypto world, but the blockchain world has yet to overcome certain obstacles.
As markets correct themselves and incentives get realigned, a new blockchain unicorn 5ire.org is taking the ecosystem by storm. Led by visionary founder and CEO Pratik Gauri who has often been referred to as India's Mark Zuckerberg, 5ire is amongst the fastest growing blockchain unicorns in the world and has built a powerful ecosystem that includes layer 1 blockchain, NFT/Metaverse marketplace, 5ire Wallet, and 5ire Capital (a venture capital fund).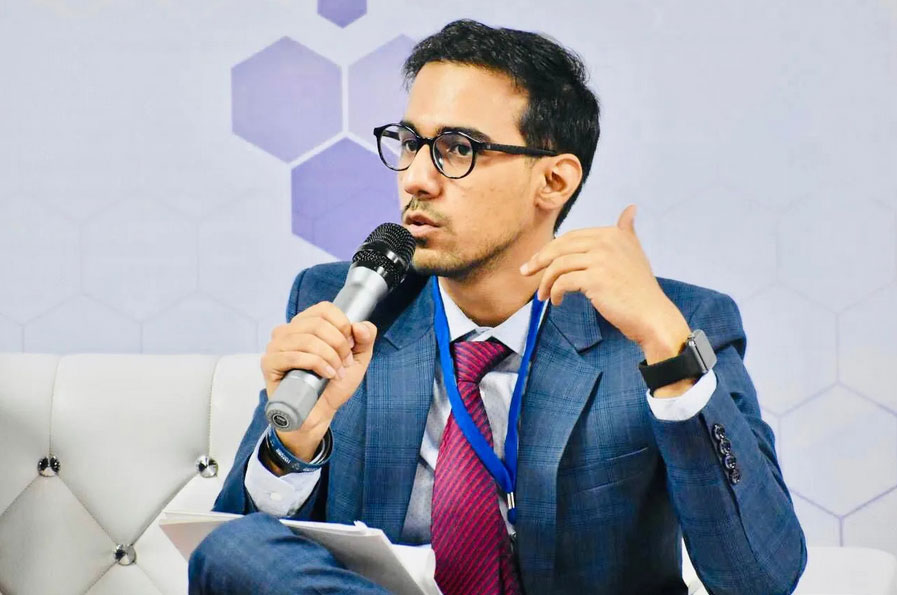 5ire Founder Pratik Gauri's Vision and the 5th Industrial Revolution
The Fifth Industrial Revolution is a term conceptualized by Pratik Gauri himself where he visualizes a world for-purpose businesses will be built and scaled with the help of sustainable blockchains.
His vision for 5ire has resonated with leading companies and governments from around the world and has led to the Nebraska Police, Goa Police, Muzaffarnagar Police and Sadhguru Sadupdesh joining as early partners of 5ire before the Testnet launch. In addition, there are several corporate partnerships in place such as Intex, ViJohn. Further, 5ire acquired a stake in one of the world's largest mentorship platforms Network Capital which has been featured on Harvard Business Review, Harvard Business School, World Economic Forum and TED.
Their approach of partnering with governments, established corporates and promising mission driven startups demonstrates a holistic approach towards building an iconic technology platform across the board.
There are myriad confidential partnership announcements coming up from 5ire including some of the largest institutions around the world.
What's different about 5ire?
5ire addresses the energy inefficiency problem with standard blockchains with a new kind of —(Proof of Benefit protocol) PoB—following the principles of the fifth industrial revolution. There are 3 key factors that set 5ire apart.
1. Community and partnerships. Decentralized networks are only as good as each of its nodes. With its global ambassador program in place along with scores of meaningful partnerships, there is palpable excitement about the launch of 5ire coin. The financial side as well as the larger alignment the community members have for the for-purpose mission of the company.
2. With its newly-developed Sustainability Proof of Stake (SPoS), 5ireChain provides a multifactor consensus protocol where a node is assigned weights based on stake, reliability, randomized voting, sustainability score (Environmental, Social & Governance), and previous nomination.
3.The third component is a global team with a great mix of technical expertise, financial acumen and business prowess.
The 5ire coin
Over the next few months, Pratik and his team at 5ire are set to transform the public's current engagement with blockchain. With a testnet launch scheduled for November 30, 2022 and Token Launch coming up shortly after, 5ire is preparing for launch.
The 5ire coin is backed by a high-aptitude team, has a strong community, and has a strong philosophical underpinning of the vision of sustainability. People are expecting that the 5ire coin will be available on Binance, Crypto.com, Okx, Gate, FTX, Bybit, Kucoin, Huobi. The 5ire token might first launch on Ethereum but it will be swapped 1:1 on its main net which goes live shortly after.
The 5ire token already has something blockchain players must get right to cross the threshold of mass adoption; fintech products, which serve customers in a seamless way.
5ire's competitive qualities are remarkable for a company this young. Coins like Apptos are doing well in the market. Imagine what 5ire coin will do with its well thought out planning, building and scaling in place.
Cryptocurrencies and coins are a gateway into the 5th Industrial Revolution, where innovation and technology align with humanity and sustainability. As a champion of this theory of change and leaders in the movement, the 5ire coin holds immense promise as a blockchain-for-good.
So what does the future hold?
The 5ire ecosystem is building its category of one. By envisioning a full stack technology ecosystem, powered by 5ire coins, a sustainable blockchain layer 1 ecosystem, array of partnerships and a global community, 5ire is on track to becoming possibly a $100 Billion dollar for-purpose company by 2025. The enormous wealth creation for stakeholders will optimistically be complemented with a global movement towards sustainability that will change the way business is done for the long run. Now that's a future worth getting excited by.