The spacecraft will be carried with the Falcon 9 launcher next year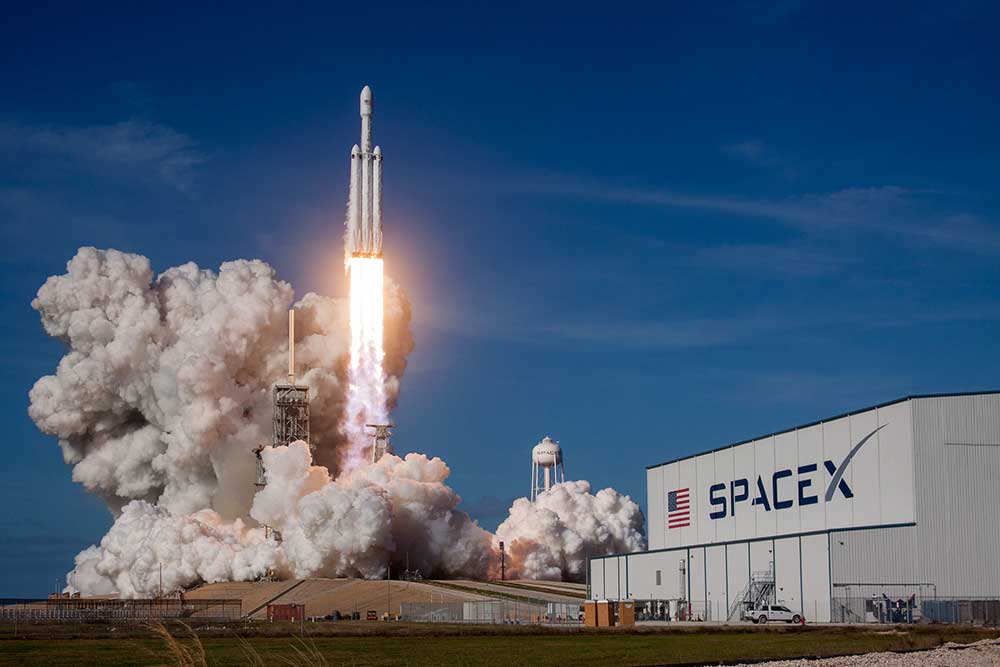 For for the first time ever American space company SpaceX will be paid in Dogecoin for launching a 40kg cubesat as part of the Moon mission, DOGE-1, managed by Geometric Space Corporation (GSC) based in Canada.
"Having officially transacted with DOGE for a deal of this magnitude, Geometric Energy Corporation and SpaceX have solidified DOGE as a unit of account for lunar business in the space sector," said Geometric Energy's Chief Executive Officer Samuel Reid. The satellite will launch aboard a SpaceX Falcon 9 rocket.
According to SpaceX Vice President of Commercial Sales Tom Ochinero, the "mission will demonstrate the application of cryptocurrency beyond Earth orbit and set the foundation for interplanetary commerce." The statement was corroborated on Twitter by the SpaceX CEO, Elon Musk. He also wrote that the launch will take place next year.
Dogecoin has been selected as a payment means for transactions between SpaceX and  Geometric Energy Corporation as part of the DOGE-1 mission. Musk has been an outspoken advocate for the Dogecoin for months now. Yet, his recent appearance at Saturday Night Live and mentioning Doge being "a hustle", prompted a sharp decline in the value of the meme coin. How committed is Musk to defending the "Doge father" moniker  shows his Apr 1st tweet, stating he would put the coin on the "literal moon". Back then it was viewed as a joke by many but the recent developments seem to confirm the early intent.