Waltonchain, a platform that combines RFID and blockchain technologies, has partnered with Alibaba Cloud, the cloud computing unit of Alibaba Group.
The companies will work on implementing smart city solutions within Xiong'an New Area, located about 100 km southwest of Beijin. Xiong'an New Area was established as a special economic and development zone by President Xi Jinping of China in April 2017.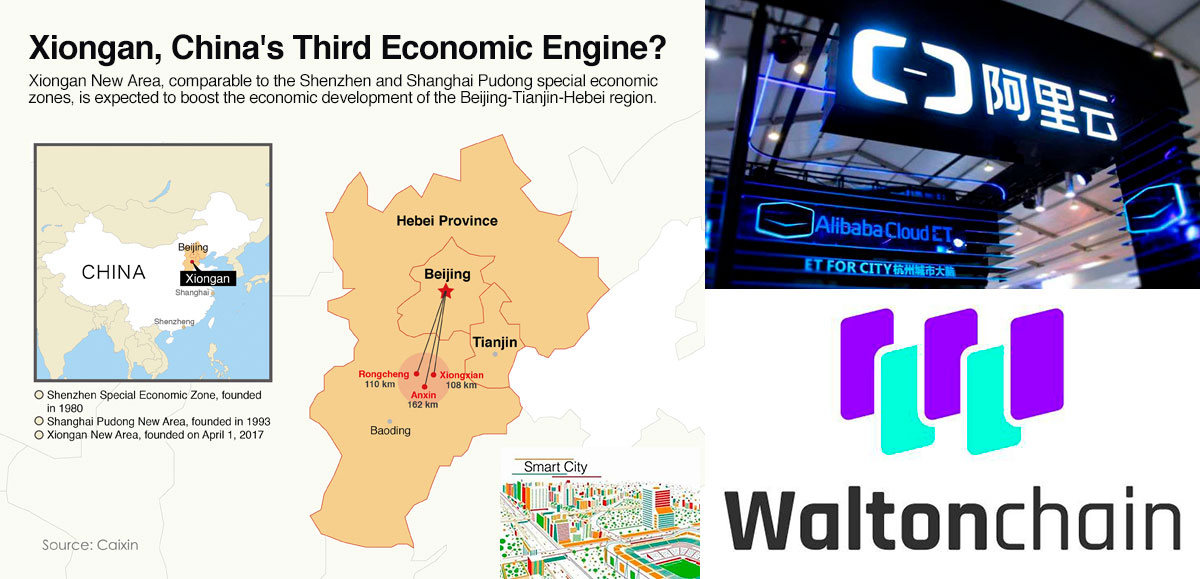 A smart city is an urban area that incorportes different types of information and communication technologies to increase operational efficiency, enhance the quality and performance of urban services, share information with the public and improve citizens' welfare. The smart city implements IoT sensors, big data analysis, and artificial intelligence solutions.
Xiamen ZhongChuan IoT Industry Research Institute, a subsidiary of Waltonchain, and Alibaba Cloud will develop blockchain-based IoT applications for smart city needs.