Waltonchain team announced the launch of Freyrchain, the first blockchain based on Waltonchain's platform.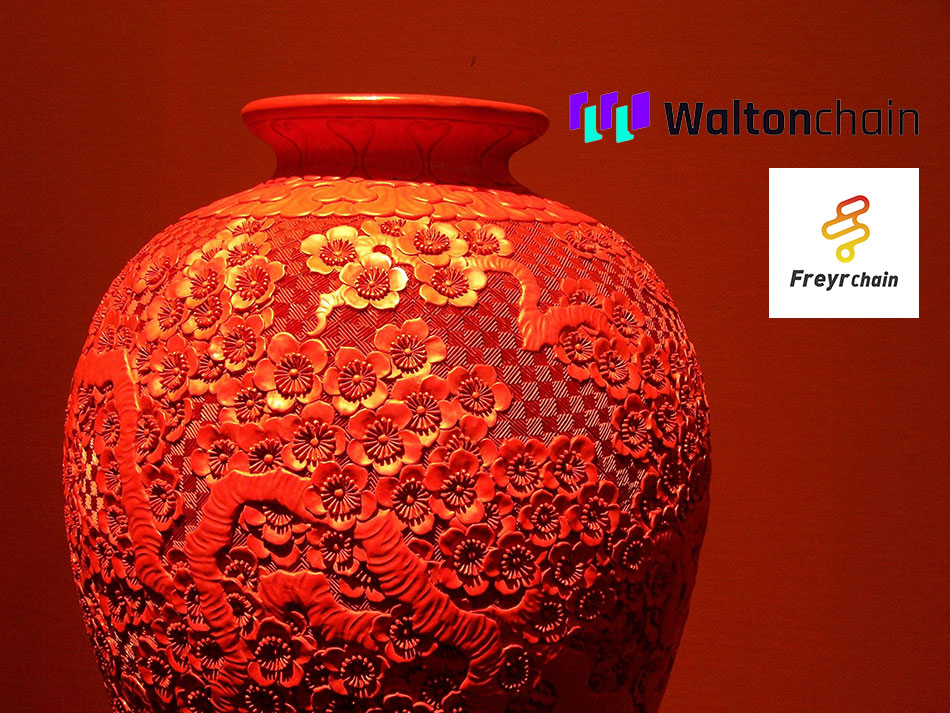 The official website states that Freyrchain team is committed to building the world's first blockchain platform for data collection and aggregation. The aim is to create a decentralized digital library of artworks, antiquities and artefacts, which will be accessible to wide circle of art lovers. Also, Freyrchain will provide transparency and traceability of deals between art collectors and investors.
The article in Chinese media says that during the first stage, right before the launch of Freyrchain, its team had accumulated a gigantic information database on collectibles – about 79 GBytes in size. This data has been placed on blockchain and will expand with time.
Freyrchain has already signed agreements with several Chinese auction houses. It will provide Shanghai Baolong Auction, Xiamen Boylede Platform Auction and Fujian Provincial Top Auction with historical information on auctioned items.
FREC airdrop to WTC holders
Holders of Waltonchain tokens (WTC) are entitled for airdrop of FREC, native tokens of Freyrchain.
To receive the airdrop, WTC holders should have at least 50 WTC in their personal wallet to which they own the private key. Tokens located on cryptocurrency exchanges will not be eligible for airdrop.
On March 21, 2018, the Waltonchain team will take a snapshot of wallet addresses of all WTC holders.
FREC tokens will be distributed to wallets of WTC holders before March 26, 2018, in proportion of 4 FREC per 1 WTC.