Adenasoft Announces Launch of Cutting-Edge SaaS Solution for Crypto Exchanges
Seoul, South Korea, June 22, 2023 (GLOBE NEWSWIRE) --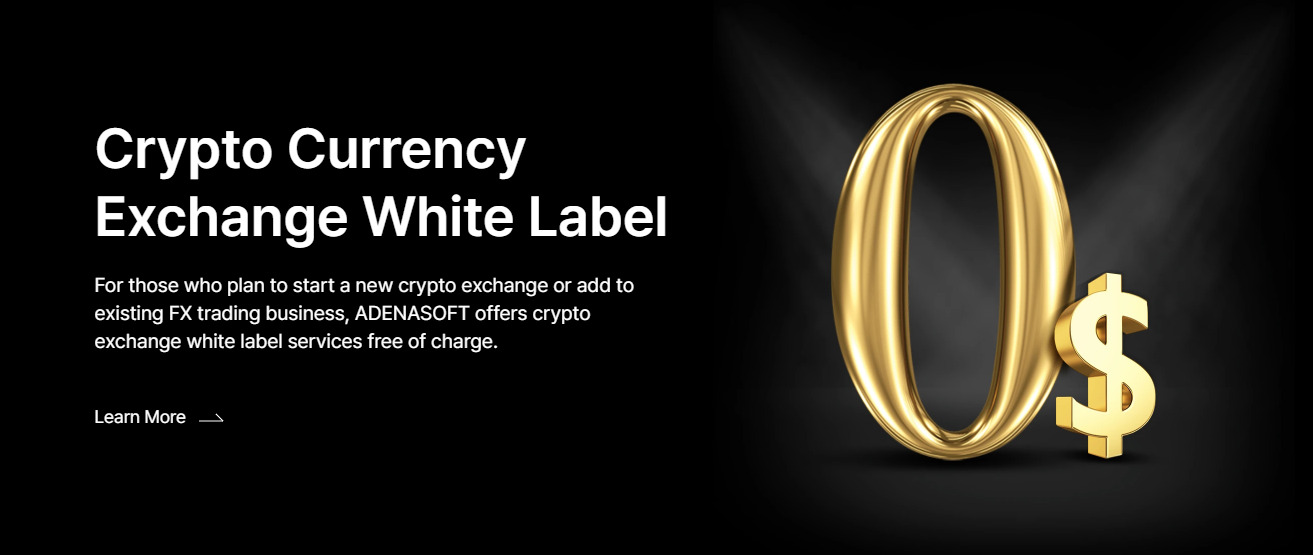 Adenasoft, a leading South Korean IT/software company, is proud to announce the launch of ACE, their revolutionary SaaS product designed to transform the cryptocurrency exchange landscape. What sets ACE apart is its ability to fully prepare businesses for exchange operations in record time, taking less than a month to get up and running.
ACE offers a comprehensive suite of features that empower crypto exchanges to streamline their operations and provide a seamless user experience. From a fully integrated trading platform to robust customer management tools, wallet services, custody solutions, and more, ACE provides all the essential functionalities required by cryptocurrency exchanges.
At the core of ACE is its intuitive and visually stunning user interface. Adenasoft has invested significant effort into designing a platform that delivers a superior user experience, allowing investors and traders to navigate the system effortlessly. Due to its user-friendly interface, even those new to crypto can quickly adapt to ACE's powerful capabilities.
Adenasoft recognizes the challenges faced by new exchange businesses, particularly in terms of liquidity. To address this, ACE incorporates built-in liquidity services that provide a reliable and seamless trading experience. Exchanges can focus on growing their business and attracting new users without being hindered by liquidity constraints, thanks to ACE's comprehensive liquidity solutions.
One of the standout advantages of ACE is its seamless integration, making it incredibly easy for new exchanges to adopt the platform. Adenasoft has meticulously designed ACE to be highly customizable, allowing businesses to effortlessly adapt it to their specific needs. Exchanges can incorporate their own logo, domain name, and brand colors, ensuring a seamless brand experience.
For a limited time, Adenasoft is offering ACE with a ZERO set-up fee for new exchange businesses. This unprecedented opportunity enables entrepreneurs and businesses to leverage Adenasoft's groundbreaking technology without the burden of upfront costs. It exemplifies Adenasoft's commitment to empowering the cryptocurrency industry and fostering the growth of innovative exchanges worldwide.
"We are excited to introduce ACE to the cryptocurrency market," said Yong Jung, ACE product team leader at Adenasoft. "With ACE, we aim to redefine the standards for crypto exchange platforms, offering an all-inclusive solution that combines top-tier UI/UX, essential functionalities, liquidity services, and seamless integration. Most importantly, ACE's fast and efficient onboarding process allows businesses to be fully prepared to exchange operations in less than a month."
To learn more about ACE and Adenasoft's suite of SaaS products, please visit www.adenasoft.com or contact info@adenasoft.com.
About Adenasoft:
Adenasoft is a South Korea-based IT/software company with extensive experience in the fintech and finance sectors. With a diverse product lineup spanning forex, e-wallet payment systems, and now crypto exchanges, Adenasoft is at the forefront of delivering innovative solutions to empower businesses in the digital era.
Media contact:
Robert Penington
Robert@thronepr.com