Aron Groups Broker garners industry recognition in H1 2023 for its innovative financial services. Its pioneering Social Trading platform highlights its commitment to empowering traders.
Limassol, Cyprus, Aug. 14, 2023 (GLOBE NEWSWIRE) -- Aron Groups Broker, a well-known multi-asset brokerage house, has achieved remarkable milestones in the first half of 2023, gaining recognition and accolades from esteemed industry events while continuing to reshape the financial services landscape. The company's exceptional achievements mirror its unwavering dedication to excellence and ongoing endeavours to provide cutting-edge solutions to its clients and partners.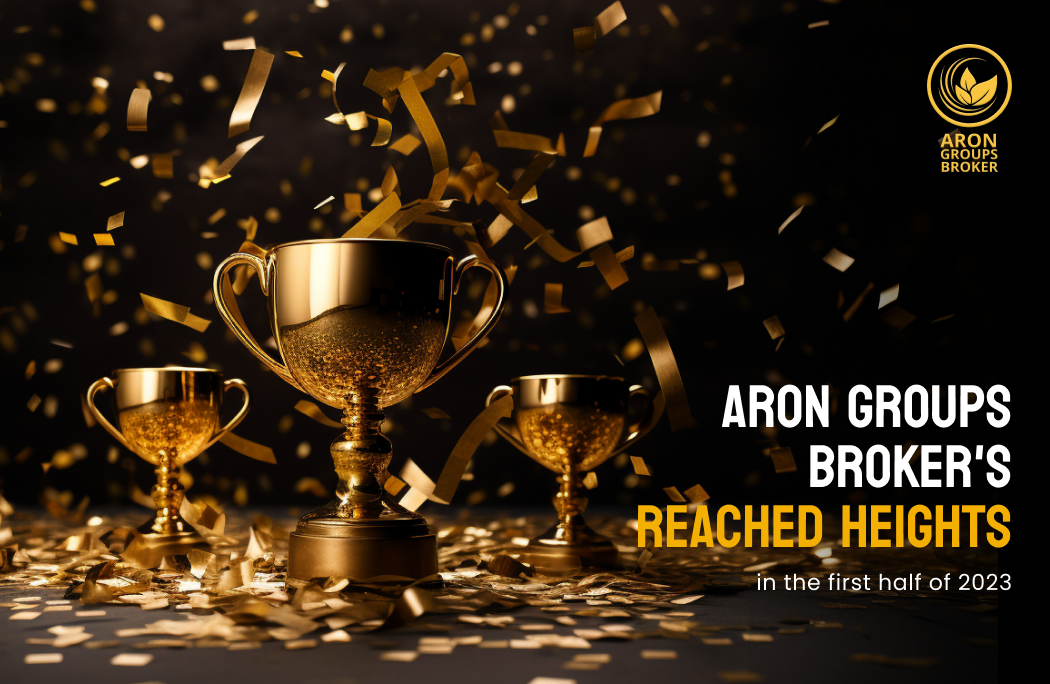 PanFinance Award: Recognizing Excellence in the Financial Industry
Aron Groups Broker is honoured to have received the prestigious PanFinance Award, an acknowledgement that celebrates excellence and innovation within the financial industry. This award acknowledges the brokerage's exceptional performance, commitment to customer service, and its prominent position as a market leader. This recognition reaffirms Aron Groups Broker's commitment to offering top-tier services and building trust among its global clientele.
Finance Feeds Award: Acknowledging the Most Rewarding IB Program
Expanding its list of achievements, Aron Groups Broker proudly received the 'Most Rewarding IB Program' award at the Finance Feeds Awards. This esteemed recognition highlights the brokerage's dedication to empowering its introducing brokers (IBs) and affiliates through a highly competitive commission structure, valuable resources, and dedicated marketing support. This award solidifies Aron Groups Broker's reputation as a prominent partner in the fiercely competitive financial market.
Blockchain Economy Istanbul: Showcasing Innovation
Demonstrating its influence as a key player in the blockchain and fintech sectors, Aron Groups Broker actively participated in the Blockchain Economy Istanbul conference. This event brought together industry leaders, experts, and enthusiasts to discuss the latest trends and advancements in blockchain technology and its influence on the global economy.
Award at Blockchain Economy Istanbul: Commending Technological Excellence
During the Blockchain Economy Istanbul conference, Aron Groups Broker received another accolade – an award recognizing the company's technological excellence and innovative approach to financial services. This recognition underscores Aron Groups Broker's dedication to staying at the forefront of innovation and consistently integrating cutting-edge technologies into its offerings.
Launch of Social Trading: Empowering Traders Globally
Solidifying its role as a trailblazer in the financial services sector, Aron Groups Broker introduced its revolutionary Social Trading platform. This groundbreaking feature enables traders to connect, follow, and replicate the strategies of top-performing traders in real-time, fostering a collaborative and empowering trading environment. The introduction of Social Trading signifies a significant achievement in Aron Groups Broker's mission to democratize trading and provide clients with access to expert insights.
Quote from Farzad Vajihi - founder of Aron Groups Broker:

"We are pleased and humbled by the recognition we have garnered in the first half of 2023. These accomplishments are a testament to our team's hard work and dedication, reflecting our unwavering commitment to excellence. At Aron Groups Broker, we consistently strive to push the boundaries of innovation and deliver top-tier services to our clients and partners worldwide. We take immense pride in our achievements thus far and eagerly anticipate continuing this journey of success."
About Aron Groups Broker
Aron Groups Broker stands as a leading multi-asset brokerage house known for its exceptional financial services. With a diverse range of trading instruments, cutting-edge technology, and a client-centric approach, the brokerage empowers traders of all levels to thrive in the financial markets.
The platform has received numerous awards and recognitions, including the "Fastest Growing Broker" award at Forex Expo Dubai, the "Retail Broker of the Year" award from Pan Finance, and the esteemed "Most Rewarding IB Program" award from FinanceFeeds. Additionally, it has gained prominence in esteemed financial publications, including Forbes Zone.

Disclaimer: The information provided in this press release is not a solicitation for investment, or intended as investment advice, financial advice, or trading advice. It is strongly recommended that you practice due diligence (including consultation with a professional financial advisor) before investing or trading securities and cryptocurrency.

CONTACT: Noah Carter
noah.carter-at-prwirenow.com