London, UK, Nov. 13, 2023 (GLOBE NEWSWIRE) -- In an extraordinary display of market potential, AstraAI has swiftly marked its entry into the cryptocurrency arena with a phenomenal launch. Within just an hour of going live, the innovative AI-driven platform saw an unprecedented 2000% surge, propelling its valuation to a staggering $2 million. This success is a clear indicator of the transformative power of AI in reshaping the future of cryptocurrency.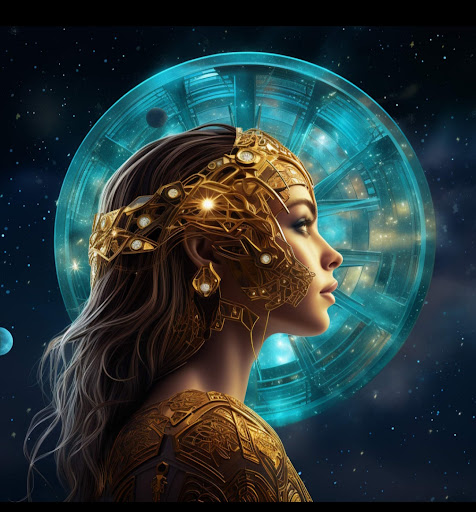 AstraAI stands at the forefront of this revolution, blending cutting-edge artificial intelligence with blockchain technology. This synergy promises to overhaul the existing paradigms, offering traders and investors unparalleled opportunities. The platform's explosive start is just a glimpse of what lies ahead. With ambitions of scaling to billions in valuation.
The Blockchain and AI industries are rapidly advancing, with estimates suggesting a combined worth of an astounding $10 trillion by 2030. Positioned at the intersection of these two revolutionary technologies, AstraAI is strategically poised to claim a significant share of this valuation. By leveraging the synergies of AI and Blockchain, AstraAI aims to be at the forefront of this exponential growth, capitalizing on the vast opportunities presented by these sectors.
In the coming weeks, AstraAI will open its doors for beta testing, offering a first-hand experience of its innovative features. This will soon be followed by integrations with various social platforms, making AstraAI accessible to hundreds of millions of users worldwide. The platform's reach and intelligence are poised for exponential growth.
At the core of AstraAI is the ambition to merge AI and Blockchain technologies. The platform's AI capabilities enable it to analyze a project's website, whitepaper, roadmap, and smart contracts efficiently, offering a comprehensive summary of its potential. This process, which would take considerable time for an investor to do manually, is achieved in a fraction of the time by AstraAI's $ASTRA platform, making it a game-changer in project analysis.
Further, AstraAI is a boon for project creators. The platform not only helps investors identify high-potential projects but also aids creators in gaining visibility. By training Astra's AI with detailed information, creators can ensure their projects are accurately represented and understood.
The AstraAI platform serves a dual purpose: it assists investors in identifying promising projects while simultaneously providing these projects with the exposure they need. This is enhanced by the platform's planned integrations with popular social platforms like Telegram, Discord, and WhatsApp, aiming to reach hundreds of millions of investors.
The AstraAI Advantage for Projects: AstraAI offers projects more than exposure; it provides an opportunity to be understood by a vast network of potential investors. The AI simplifies complex project details, ensuring comprehension among discerning crypto enthusiasts.
For Investors and Traders: AstraAI becomes an invaluable resource, offering insights into promising projects and in-depth tokenomics. It's a one-stop-shop for staying ahead in the fast-evolving blockchain space.
At the helm of AstraAI is Co-Founder DinoN, a seasoned professional trader, institutional investor, and business magnate with extensive experience in the blockchain and technology sectors. DinoN's leadership is complemented by a team of top-tier executives and engineers, including a CFO who concurrently serves at one of the world's leading financial institutions. DinoN also brings to the table a robust community of over 100,000 traders and investors, adding significant credibility and support to AstraAI's ambitious journey.
AstraAI is committed to continuous growth and innovation in the dynamic landscape of AI and Blockchain technology. Beyond current plans and goals, AstraAI is dedicated to evolving alongside technological advancements.
Uniswap | Dex | Twitter | Telegram

Disclaimer: The information provided in this press release is not a solicitation for investment, or intended as investment advice, financial advice, or trading advice. It is strongly recommended that you practice due diligence (including consultation with a professional financial advisor) before investing in or trading securities and cryptocurrency.
CONTACT: DinoN
AstraLabs
contact-at-chatastra.ai