Victoria, Seychelles, July 11, 2023 (GLOBE NEWSWIRE) -- Bitget, top crypto derivatives and copy trading platform, has launched an AI-powered feature for its Grid Trading strategies. The new feature aims to make this sophisticated investment method more accessible for new crypto traders without profound expertise in trading.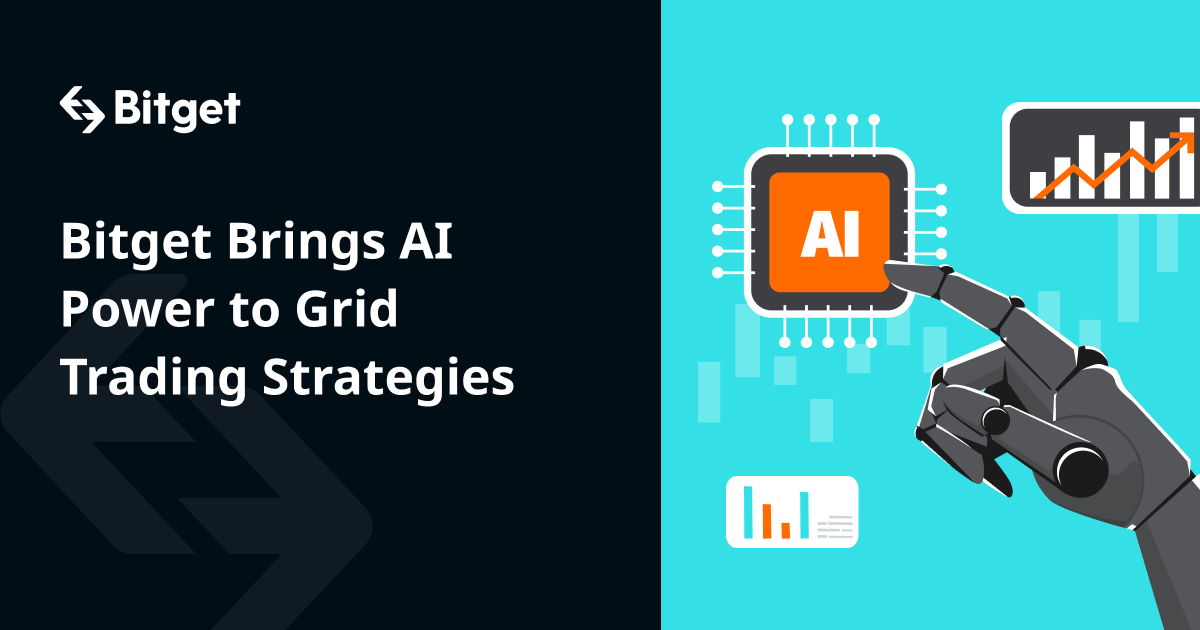 Grid trading is a quantitative strategy that utilizes trading algorithms to automate transactions for users. It involves trading algorithms that place buy and sell orders within a predefined price range at specified time intervals and follow a "buy low, sell high" strategy to execute trades. In volatile cryptocurrency markets, grid trading bots help eliminate emotional decision-making and efficiently execute a preplanned strategy, saving time and enhancing effectiveness.
The grid trading strategy involves analyzing historical data to identify market trends and optimize trading parameters for specific market cycles. By studying price movements and volatility under various conditions, traders can determine the price range and intervals between buys and sells. This strategy relies on patterns that emerge from extensive datasets, providing insights into asset performance at different stages. While grid trading was traditionally accessible to experienced traders, Bitget's AI Grid Trading enables beginners to leverage this strategy without requiring extensive expertise in the field.
Bitget's AI feature offers benefits for both novice and experienced traders. Users can select from a range of AI bots, including "conservative," "secure," and "aggressive," catering to different risk appetites. The conservative algorithms are designed for risk-averse beginners, while the secure algorithms target balanced, risk-neutral investors. The aggressive algorithms aim to maximize returns for experienced and frequent traders. This diversified selection of AI bots provides users with tailored options to suit their individual trading preferences and goals.
"The new feature aligns with Bitget's goal of providing tools for users to trade smarter. AI products can make sophisticated strategies more accessible, resulting in more reliable systems and optimized profits," said Gracy Chen, managing director at Bitget.

She also added,"The financial sector has long embraced AI, and the rise of AI-powered products will undoubtedly enable more accessible complex strategies. As a leading crypto exchange, Bitget will introduce AI in a safe manner to help traders generate more robust strategies and maximize their returns."

The Grid Trading AI feature follows the launch of Bitget's Martingale AI in June. The solution makes a complicated strategy more intuitive, accessible, and user-friendly. The Martingale strategy involves progressively increasing the investment size after each loss to recover losses and generate profits.
About Bitget
Established in 2018, Bitget is the world's leading cryptocurrency exchange with futures trading and copy trading services as its key features. Serving over 8 million users in more than 100 countries and regions, the exchange is committed to helping users trade smarter by providing a secure, one-stop trading solution. It also inspires individuals to embrace crypto through collaborations with credible partners, including legendary Argentinian footballer Lionel Messi, official eSports events organizer PGL and Dota 2 Bali Major. According to Coingecko, Bitget is currently a top 5 futures trading platform and a top 10 spot trading platform.
For more information, visit: Website  |  Twitter  |  Telegram  |  LinkedIn  | Discord

CONTACT: Rachel Cheung
Global PR Manager
Bitget
media(at)bitget.com