Converging insightful conversations to empower innovation and spark inspiration
Victoria, Seychelles, Aug. 09, 2023 (GLOBE NEWSWIRE) -- Bitget, top crypto derivatives and copy trading platform, is thrilled to unveil the highly anticipated Bitget EmpowerX Summit, slated for September 12, 2023, in Singapore. This landmark event promises to be an extraordinary gathering of minds, dedicated to exploring the vast potential of Crypto and Web3 and their transformative impact on society. A Web3 pitching competition, in collaboration with Hello Labs, will allow attendees to experience the excitement of a reality show firsthand.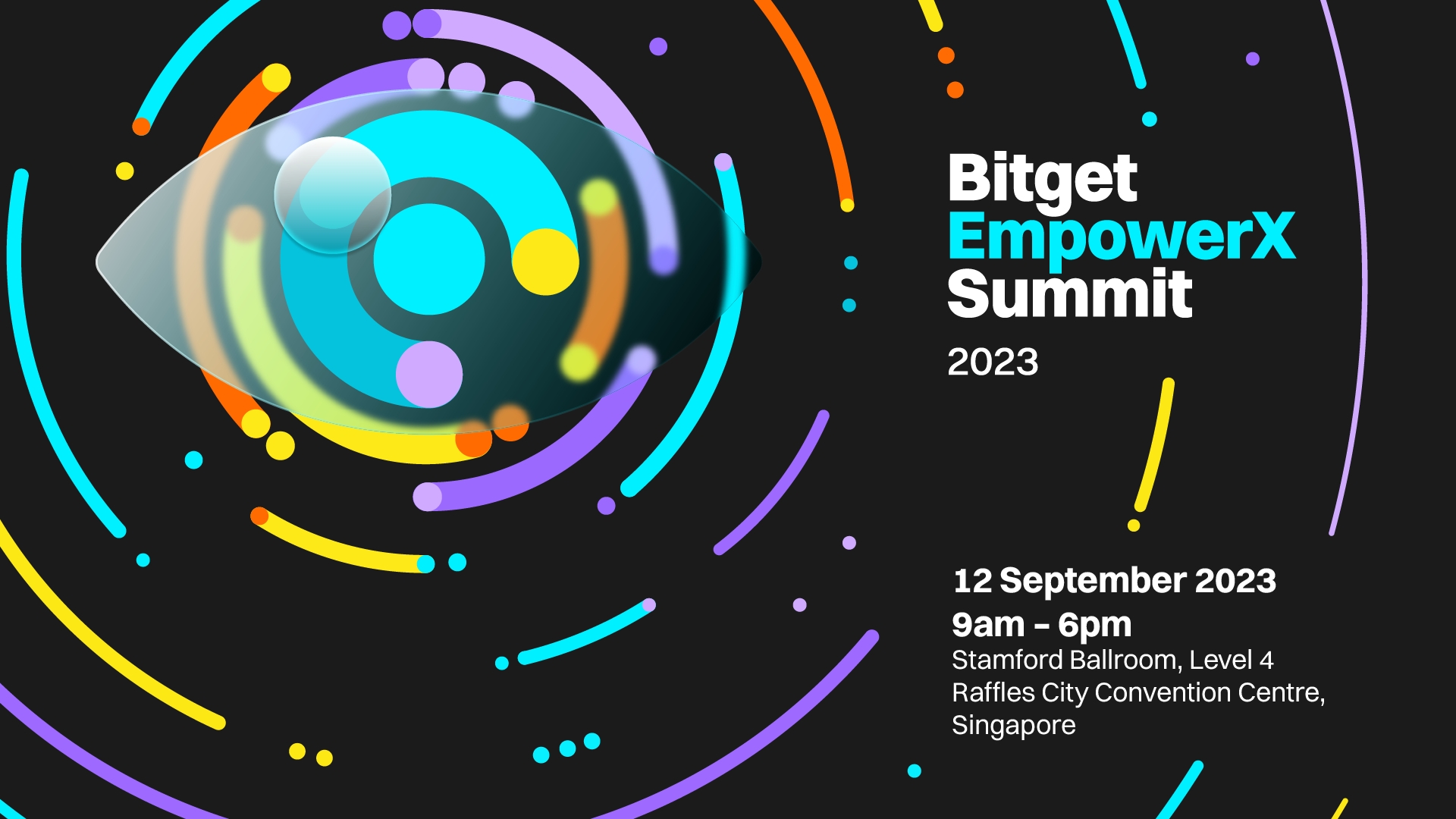 Bitget's commitment to fostering a deeper understanding of Web3 and crypto takes center stage with the introduction of the Bitget EmpowerX Summit. This groundbreaking summit aspires to bring together innovators, creators, and visionaries who are shaping the future of decentralized technologies. By convening thought leaders, change-makers, and enthusiasts, Bitget aims to inspire a collective vision for a world empowered by the possibilities of crypto and Web3.
A significant highlight of the EmpowerX Summit is the riveting Web3 pitching session in collaboration with Hello Labs. Inspired by the upcoming Netflix reality show "Killer Whales", this dynamic competition exemplifies the innovative spirit of Web3 projects and highlights the limitless possibilities of decentralized creativity. Summit attendees will get an exclusive preview of the "Killer Whales" reality show on-site, as participating projects pitch before a star-studded judging panel. The winning project will also have the chance to be featured in Season 2 of "Killer Whales."
The summit boasts an impressive lineup of distinguished speakers, each a trailblazer in the world of crypto and Web3. Haseeb Qureshi, Managing Partner of Dragonfly, will share his insights into the intersection of finance and technology. Sebastien Borget, Co-Founder & COO of Sandbox, will offer a unique perspective on the evolution of virtual worlds and digital assets. Justin Sun, founder of Tron (TRX), will provide valuable insights into the future of blockchain and crypto.
Gracy Chen, Managing Director at Bitget said, "Beyond the technological advancements, we hope that the Bitget EmpowerX Summit can serve as a beacon for demystifying Web3 and crypto, making them accessible to a broader audience. In an era of rapid transformation, Web3 represents more than just technology. It embodies a shift towards empowerment, inclusivity, and a global community."
"While the promise of financial freedom and open opportunity in Web3 is exciting, mainstream adoption still faces challenges. Bitget aims to spark widespread enthusiasm for this new frontier. We provide easy-to-use yet powerful tools for anyone to explore crypto on their own terms. Our goal is to make decentralized technology accessible, so more people can be empowered", Gracy adds.
Bitget's EmpowerX Summit is an invitation to join a movement that transcends boundaries and imagines a world where individuals are not just spectators, but active participants in the crypto revolution. With engaging sessions, thought-provoking discussions, and a tantalizing teaser video, the summit offers a unique opportunity to immerse oneself in the world of Web3 and crypto.
Registration for the conference is now open. Interested individuals can visit the website for more information.
About Bitget
Established in 2018, Bitget is the world's leading cryptocurrency exchange that offers Copy Trading services as one of its key features. Serving over 20 million users in more than 100 countries and regions, the exchange is committed to helping users trade smarter by providing a secure, one-stop trading solution. Bitget inspires individuals to embrace crypto through collaborations with credible partners, including legendary Argentinian footballer Lionel Messi and official eSports events organizer PGL.
For more information, visit: Website | Twitter | Telegram | LinkedIn | Discord
For media inquiries, please contact: media-at-bitget.com
Tomás Damas Nunes
Public Relations Manager
Bitget
tomas.dn-at-bitget.com