Bitget Integrates with Copper's ClearLoop to Offer Institutional Clients Innovative Off-Exchange Settlement
VICTORIA, SEYCHELLES, Aug. 18, 2023 (GLOBE NEWSWIRE) -- Bitget, a top crypto derivatives and copy trading platform, announces the successful integration with Copper's ClearLoop network. The integration brings an innovative off-exchange settlement solution to Bitget's institutional clients, elevating asset security, mitigating counterparty risks, and enhancing capital efficiency.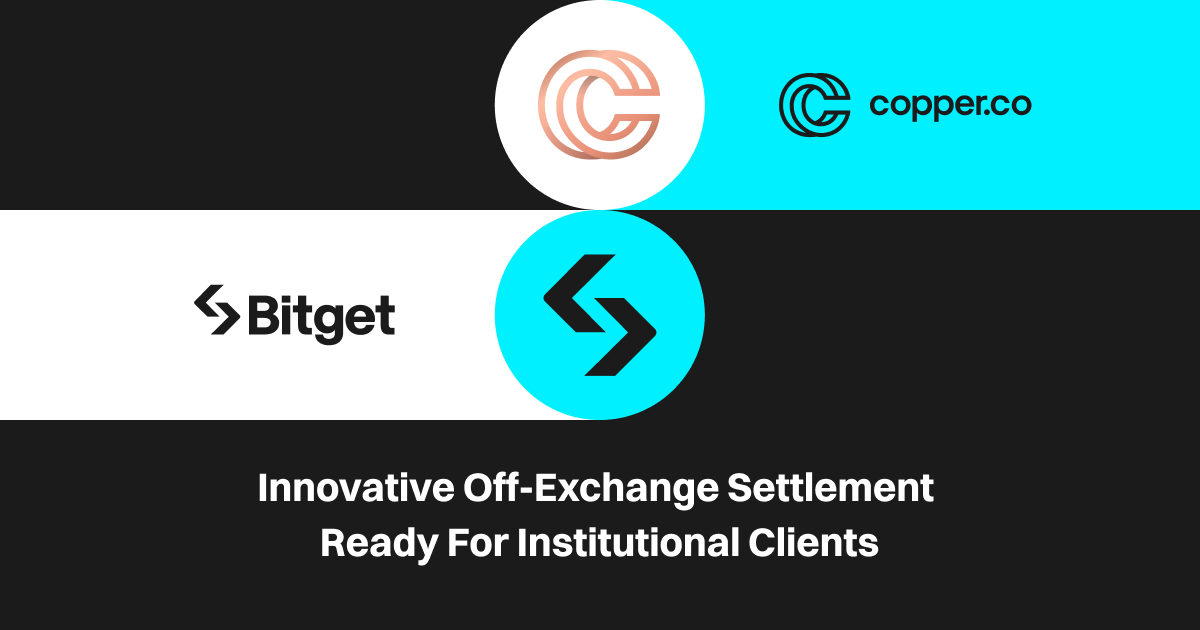 With the integration of Copper's ClearLoop network, institutional clients can now securely store their digital assets in Copper's MPC (multi-party computation) wallet while enjoying rapid settlement when trading on Bitget. This revolutionary solution ensures clients can trade and settle across exchanges, improving the overall efficiency of their trading activities while mitigating risks associated with traditional trading models.

On the ClearLoop network, institutional clients' capital efficiency can be further optimized by being delegated and traded across different ClearLoop-connected exchanges, allowing for the implementation of cross-exchange trading strategies without transfer and withdrawal fees. To address insolvency risk, the assets are held in a dedicated ClearLoop omnibus account subject to an English law-governed trust that gives protection from insolvency for any ClearLoop participant.

Bitget's custody account offers spot trading, margin trading, futures trading, spot copy trading, futures copy trading, spot grids, and futures grids to meet user needs as much as possible. However, services like on-chain crypto deposits and withdrawals, internal transfers, and fiat currency deposits and withdrawals are restricted.

Bitget is committed to consistently enhancing its offerings to establish a dynamic and adoptable trading platform suitable for a variety of user groups, promoting wider adoption of cryptocurrency and enabling smarter ways to trade. Moreover, the exchange has also worked to reinforce trust in the crypto market known for its high volatility with the introduction of a protection fund for 300 million of its users as well as regular monthly updates on its proof of reserves (PoR).

Gracy Chen, Managing Director of Bitget, said, "Bitget's dedication to providing top-notch services to different clients is further exemplified by this integration with Copper.  We noticed the growing demand for enhanced asset security and efficient trading solutions. Institutional clients can now benefit from this cutting-edge solution, further solidifying Bitget's position as a global leader in the cryptocurrency exchange ecosystem. Bitget is committed to delivering secure and seamless crypto trading experiences, empowering users to embrace the full potential of the digital asset market."

Dmitry Tokarev, CEO at Copper, commented on the integration, "The partnership with Bitget, alongside our shared focus on asset security and setting industry standards, enhances off-exchange settlement for institutional clients. As more exchanges join the ClearLoop network, it reflects our industry's growth and commitment to financial infrastructure maturity."

For more information about Bitget's institutional offering and the Copper ClearLoop integration, please contact institution@bitget.com.

About Bitget
Established in 2018, Bitget is one of the world's leading cryptocurrency exchanges that offers Copy Trading services as one of its key features. Serving over 20 million users in more than 100 countries and regions, the exchange is committed to helping users trade smarter by providing a secure, one-stop trading solution. Bitget inspires individuals to embrace crypto through collaborations with credible partners, including legendary Argentinian footballer Lionel Messi and official eSports events organiser PGL.

For more information, visit:  Website  | Twitter  | Telegram  | LinkedIn  |Discord
For media inquiries, please contact: media@bitget.com

About Copper.co
Since being founded in 2018, Copper has been setting the standard for institutional digital assets by offering custody and collateral management of digital assets. Underpinned by multi-award-winning technology, Copper has built the comprehensive and secure products and services required to safely custody and trade cryptocurrencies and other digital assets such as tokens and stablecoins. At the core of Copper's infrastructure is ClearLoop, which enables clients to trade and settle in near real-time across multiple exchanges, while mitigating counterparty risk and increasing capital efficiency. Copper is SOC2 Type 2 certified and licensed in Switzerland.

CONTACT: Tomás Nunes
Public Relations Manager
Bitget
tomas.dn at bitget.com