Victoria, Seychelles, Aug. 22, 2023 (GLOBE NEWSWIRE) -- Bitget, top cryptocurrency derivatives and copy trading platform, has announced mandatory Know Your Customer (KYC) requirements coming into effect starting September 1, 2023. Under updated rules, all new users will be required to complete KYC verification upon registration. Existing clients who have not yet completed KYC will have a grace period until September 30.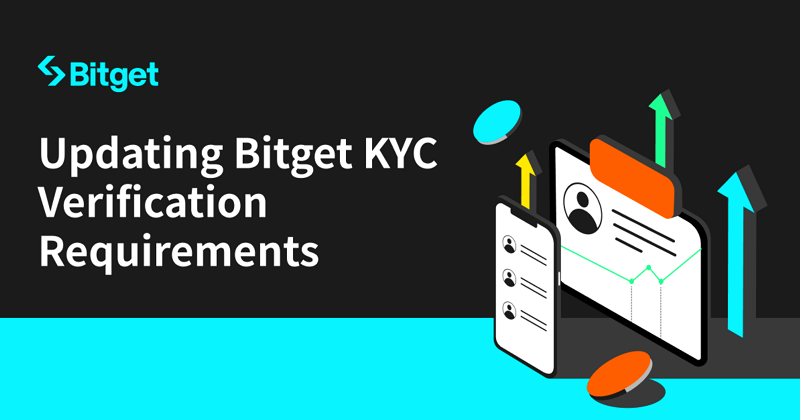 The KYC requirements aim to improve security compliance for traders on the Bitget exchange. The compliance team will use KYC information to identify customers and analyze risk profiles, as KYC procedures help prevent money laundering and financing of illegal activities per global and regional financial regulations.
Bitget will employ Level 1 and Level 2 KYC verifications, granting access to a range of services including earning, spot trading, futures trading, copy trading, and launchpad. From September 1, all new sign-ups will be required to complete Level 1 KYC to access Bitget services. For users who registered prior to September 1, this period will be extended until October 1. If failing to undergo the verification process before October, they will have their options limited to only withdraw, cancel orders, redeem subscriptions, and close positions, with restrictions on creating new trades. 
Non-KYC users will be restricted to conduct any transactions or operations on Bitget, with the withdrawal feature as the only exception. By complying with AML and KYC regulations, Bitget demonstrates a commitment to transparency that builds confidence with partners, aligning with global regulatory standards.
"Bitget is further embracing compliance trends to protect our users. We believe introducing mandatory KYC will strengthen security for the benefit of users and reduce the risk of breaches. These requirements align with standard financial legislation that we must follow as a comprehensive financial services platform. By verifying identities, we reinforce our commitment to provide a secure trading environment for loyal customers who value compliance as much as we do," said Gracy Chen, Managing Director of Bitget.
The introduction of KYC requirements exemplifies Bitget's commitment to providing regulated and secured service, embracing compliance trends. The exchange is already a registered Virtual Asset Service Provider (VASP) in Poland and has completed similar procedures in Lithuania. Looking ahead, Bitget plans to double its efforts on compliance to instil further trust and confidence from users worldwide. 

About Bitget
Established in 2018, Bitget is the world's leading cryptocurrency exchange that offers Copy Trading services as one of its key features. Serving over 20 million users in more than 100 countries and regions, the exchange is committed to helping users trade smarter by providing a secure, one-stop trading solution. Bitget inspires individuals to embrace crypto through collaborations with credible partners, including legendary Argentinian footballer Lionel Messi and official eSports events organizer PGL. 
For more information, visit: Website  |  Twitter  |  Telegram  |  LinkedIn  | Discord

CONTACT: For media inquiries, please contact: media-at-bitget.com