JERSEY CITY, NJ, Aug. 04, 2023 (GLOBE NEWSWIRE) -- BitMart, the global leading digital asset trading platform, is thrilled to announce its recognition as one of CNBC's Top 200 Fintech Companies. The esteemed list celebrates the most influential and innovative players in the global financial technology landscape. Among esteemed industry giants like Alibaba Group, Tencent, PayPal, Stripe, Klarna, and Revolut, BitMart proudly stands as a leading fintech innovator.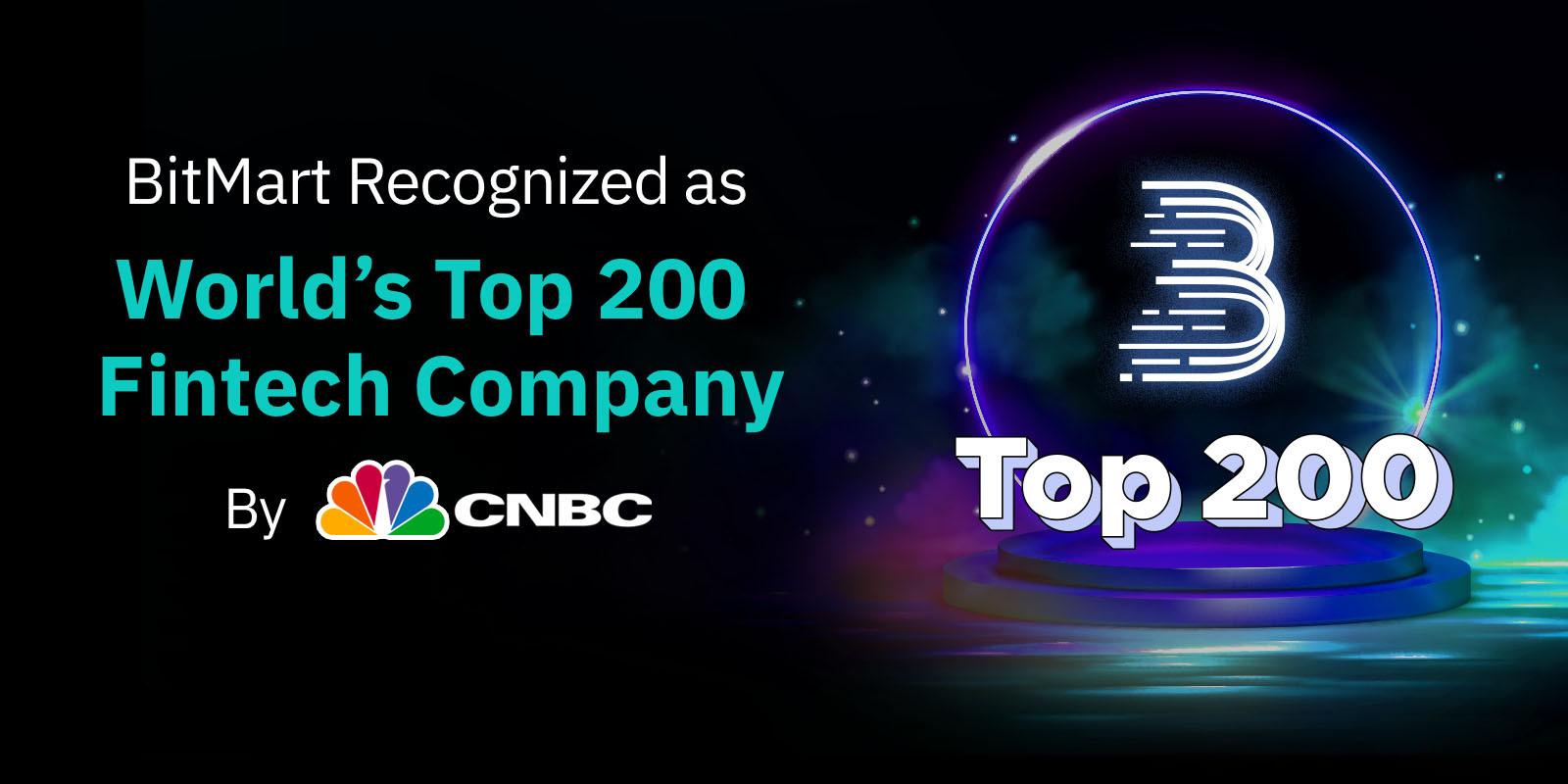 In the fiercely competitive digital asset category, BitMart has solidified its position alongside industry heavyweights Binance and Coinbase, underscoring its dedication to driving advancements in the cryptocurrency ecosystem.
This prestigious accolade is the result of CNBC's collaboration with independent research firm Statista. Over the past six months, they conducted a comprehensive evaluation of more than 1,500 companies across nine sectors to curate this exclusive selection.
Founder and CEO of BitMart, Sheldon Xia, expressed his elation: "At BitMart, we are passionate about pushing the boundaries of fintech innovation and providing our users with cutting-edge solutions and exceptional services. This recognition by CNBC is a testament to BitMart's team's hard work, creativity, and unwavering dedication to our mission."
As BitMart continues to grow and expand, it eagerly anticipates collaborating with more partners to shape the future of fintech. Join us in this exciting journey by signing up on BitMart today and be a part of the fintech revolution!
(Source: CNBC)
About BitMart
BitMart is the premier global digital asset trading platform. With millions of users worldwide and ranked among the top crypto exchanges on CoinGecko, it currently offers 1,000+ trading pairs with competitive trading fees. Constantly evolving and growing, BitMart is interested in crypto's potential to drive innovation and promote financial inclusion. To learn more about BitMart, visit its website, follow its Twitter or join its Telegram for updates, news and promotions. Be sure to download the BitMart App to easily trade your favorite crypto anytime, anywhere.
Follow BitMart for more updates:
Twitter | BitMart Research | Facebook | Telegram | YouTube | Instagram | Discord

CONTACT: marketing at bitmart.com