Newark, NEW JERSEY , Aug. 01, 2023 (GLOBE NEWSWIRE) -- BitMart, the leading global cryptocurrency exchange, is taking a major step towards enhancing user experience and expanding its market reach. Recently, BitMart added Dutch as a new language to its website and app, aiming to provide seamless service to its Netherlands users. This move is a strategic move to extend its presence into Northwestern Europe and to meet the growing needs of the local, Dutch crypto market.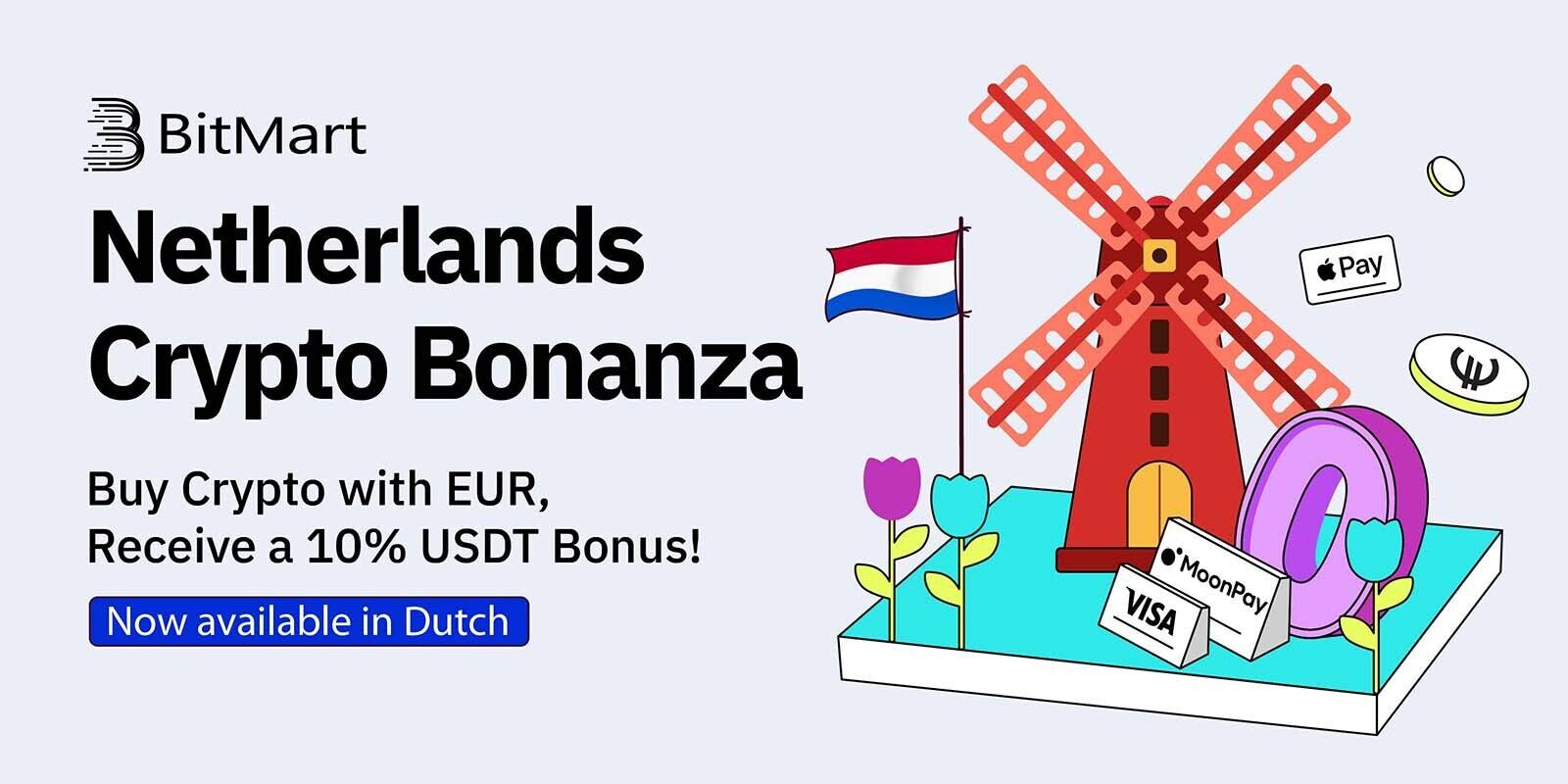 By supporting Dutch, BitMart is breaking language barriers and making its platform more accessible to Netherlands-based traders and investors. This user-friendly approach fosters greater engagement and understanding for the growing community in the region.
The decision to target the Netherlands is strategic, as it is one of the most economically developed and crypto-savvy countries in Europe. By catering to the Netherlands market, BitMart is positioning itself for further growth in Northwestern Europe, leveraging its already established markets in other regions.
As part of its global expansion strategy, BitMart is offering exclusive promotions to Netherlands users until 11:59 PM UTC August 7, 2023. These promotions include:
20 USDT sign-up bonus for new users [Sign Up Now]
10% USDT bonus on crypto purchases made with EUR
2,000 USDT prize pool for subscribing to fixed savings and staking products
2-month free API VIP fee rate
Join the Netherlands Crypto Bonanza here.
BitMart's move to add Dutch language support and offer exclusive promotions showcases its dedication to inclusivity and its commitment to building a strong presence in the European market. With these exciting developments, BitMart continues to shape the future of cryptocurrency trading on a global scale. Traders and investors in the Netherlands can now join BitMart for a user-friendly experience and exciting rewards, further solidifying BitMart's position as a leading cryptocurrency exchange in the world.
About BitMart
BitMart Exchange is a premier global digital assets trading platform. With millions of users worldwide and ranked among the top crypto exchanges on CoinMarketCap, BitMart currently offers 1000+ trading pairs with one of the lowest trading fees in the industry. Constantly evolving and growing, BitMart is interested in crypto's potential to drive innovation and promote financial inclusion. To learn more about BitMart, visit their Website, follow their Twitter, or join their Telegram for updates, news, and promotions. Download BitMart App to trade anytime, anywhere.
CONTACT: marketing at bitmart.com