These Licenses Are Landmark Achievements towards Full Compliance Across Europe
Newark, NJ, Aug. 01, 2023 (GLOBE NEWSWIRE) -- BitMart, a global leading digital asset trading platform, proudly announces the successful acquisition of crypto related licenses in Lithuania. This significant milestone represents a pivotal step forward in BitMart's commitment to achieving full regulatory compliance throughout the European market.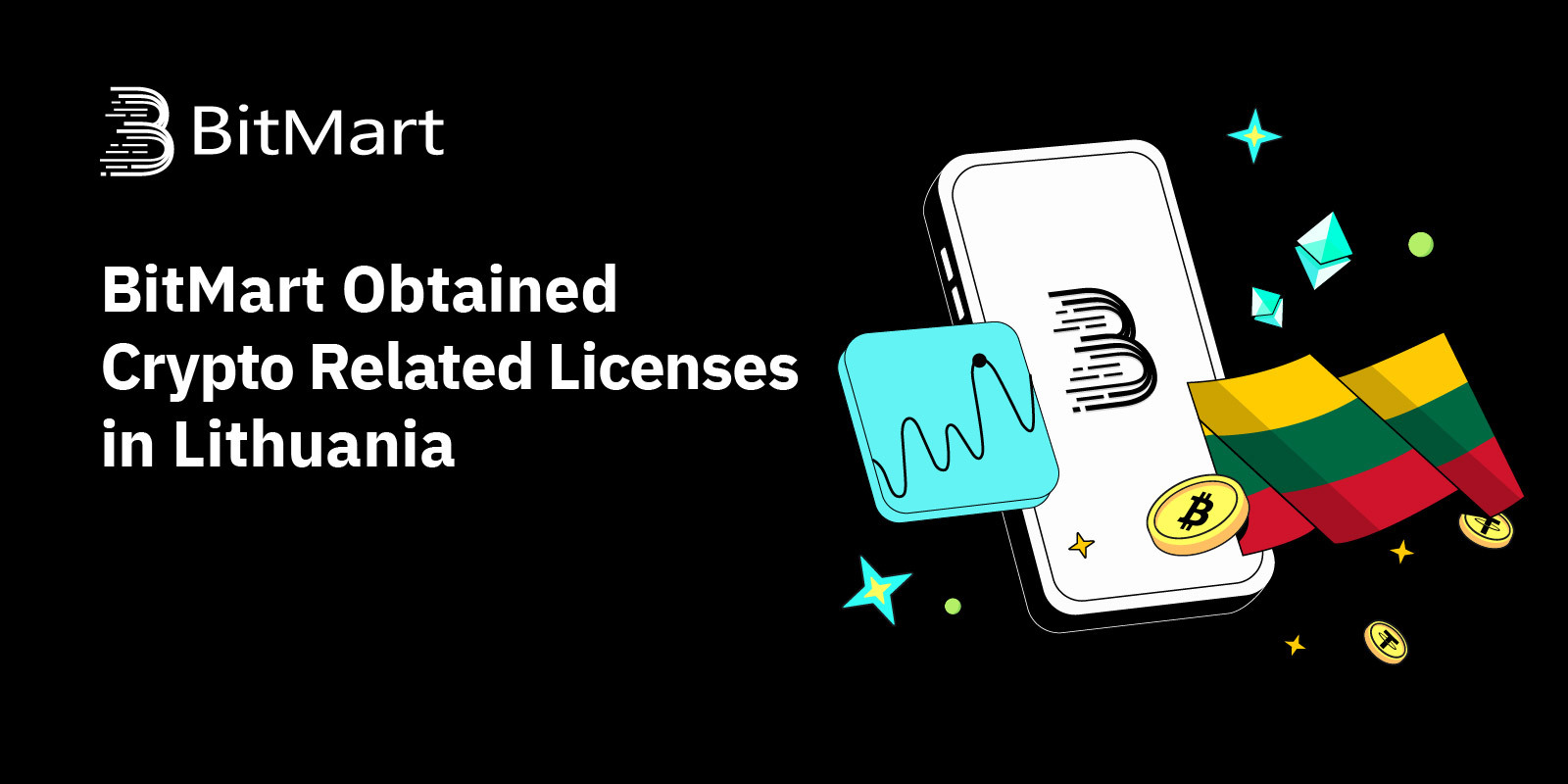 The crypto related licenses granted by the Republic of Lithuania are testaments to BitMart's unwavering dedication to adhering to the highest industry standards and legal requirements for regulatory compliance. By obtaining these licenses, BitMart reinforces its commitment to fostering trust among its European users, paving the way for greater accessibility to digital assets in the region.
BitMart's new licensing status underscores the exchange's determination to promote transparency, integrity, and accountability in the cryptocurrency space. As an industry pioneer, BitMart recognizes the importance of fostering a secure and compliant ecosystem that instills confidence in its global user base.
Commenting on this achievement, BitMart's CEO stated, "We are thrilled to have obtained crypto related licenses in Lithuania, a country known for its forward-thinking approach to blockchain technology and digital assets. This is a crucial milestone for BitMart as it not only strengthens our position in the European market but also highlights our dedication to operating under the highest regulatory standards. We believe that responsible compliance is the cornerstone of a sustainable and prosperous crypto ecosystem."
BitMart's expansion into Lithuania aligns perfectly with the company's overarching vision of becoming a truly global exchange platform. With its robust trading infrastructure, an extensive range of cryptocurrencies, and user-friendly interface, BitMart remains committed to providing an unparalleled trading experience for its global user base. The acquisition of the crypto related licenses in Lithuania is an integral part of this commitment, as it ensures that BitMart's European users can more confidently participate in the digital asset market.
As BitMart continues to expand its footprint across the globe, this latest achievement cements its position as a trailblazer in the cryptocurrency industry. The company looks forward to further partnerships and collaborations as it strengthens its presence in Europe and continues to deliver innovative solutions for traders and investors worldwide.
About BitMart
BitMart is the premier global digital asset trading platform. With millions of users worldwide and ranked among the top crypto exchanges on CoinGecko, it currently offers 1,000+ trading pairs with competitive trading fees. Constantly evolving and growing, BitMart is interested in crypto's potential to drive innovation and promote financial inclusion. To learn more about BitMart, visit its website, follow its Twitter or join its Telegram for updates, news and promotions. Be sure to download the BitMart App to easily trade your favorite crypto anytime, anywhere.
Follow BitMart for more updates:
Twitter | BitMart Research | Facebook | Telegram | YouTube | Instagram | Discord

CONTACT: marketing-at-bitmart.com