NEWARK, NEW JERSEY, Aug. 03, 2023 (GLOBE NEWSWIRE) -- BitMart, the global cryptocurrency exchange, announced today the official launch of its highly anticipated Learning Center. The new Learning Center aims to empower users with unique opportunities to enhance their knowledge about cryptocurrencies and blockchain technology while being rewarded for their active participation and engagement.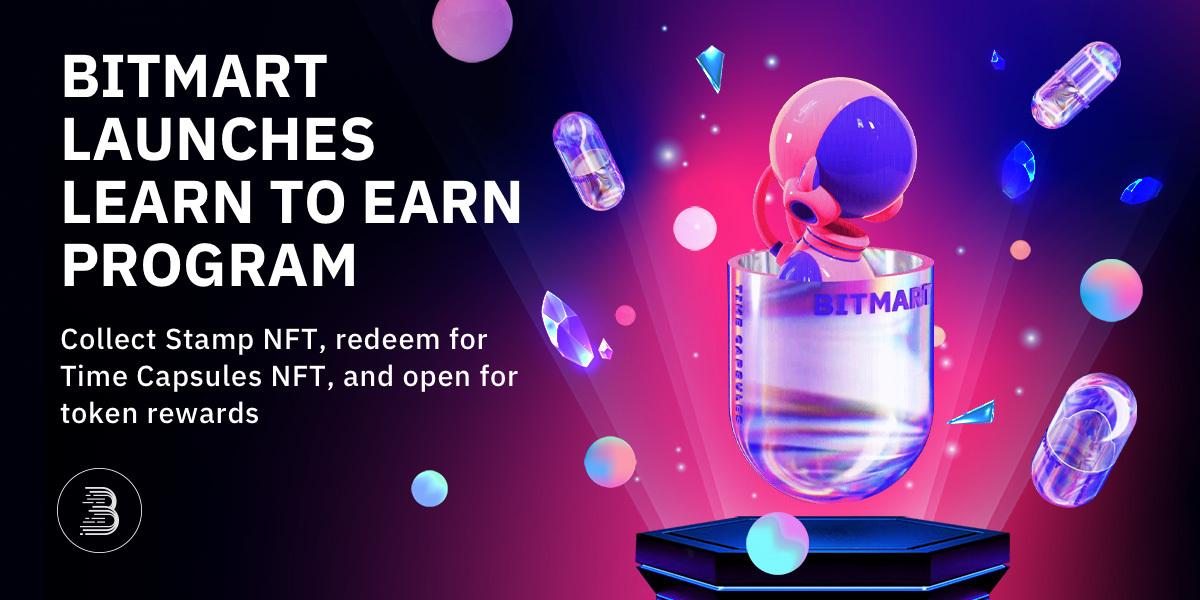 The Learning Center with Groundbreaking NFTs:
A key component of the Learning Center is the Learn to Earn program where BitMart introduces two revolutionary NFTs:
1. The "AMA Stamp NFT", and
2. The "Learn to Earn: Time Capsules NFT."
The AMA Stamp NFT serves as a groundbreaking addition to BitMart's ecosystem, acting as the key to unlocking rewards within the Learn to Earn program. This exceptional NFT allows users to accumulate stamps for attending BitMart's Twitter Space AMA, titled "Off-the-Chain", where top project leaders, key opinion leaders, and influencers join to discuss topics about crypto, blockchain, and all things Web3. As users collect stamps, they can unlock access to the highly sought-after "Learn to Earn: Time Capsules NFT" mystery box. The revelation of its contents presents a carefully curated selection of tokens, offering exciting rewards to participants. Once a user has earned a Time Capsule NFT, they can choose to unlock their prize, or they can list it for sale on BitMart's NFT Marketplace.
A Simple Path to Earning the Coveted "Learn to Earn: Time Capsules NFT":
Obtaining the highly coveted "Learn to Earn: Time Capsules NFT" is easy with these simple steps:
Tune-in to any of the Off-the-Chain AMAs on Twitter and listen to live discussions with top project leaders.
Accumulate one stamp for each AMA attended for over 30 minutes.
Collect a predetermined 2 stamps to unlock the "Learn to Earn: Time Capsules NFT."
Empowering Through Education and Engagement
Nickolas Hoog, VP of Marketing at BitMart, emphasized the importance of education and engagement in empowering individuals to make the most of the crypto space. "By launching the "Learn to Earn Program," we aim to provide our users with an interactive learning experience while rewarding them for their active participation. We are excited to witness our users benefit from this program and discover the hidden gems within the time capsule mystery boxes."
The next Off-the-Chain AMA will be August 4 at 11 AM EDT. The topic is "Growing in Web3 and AI: Tips From Top Educators & Investors."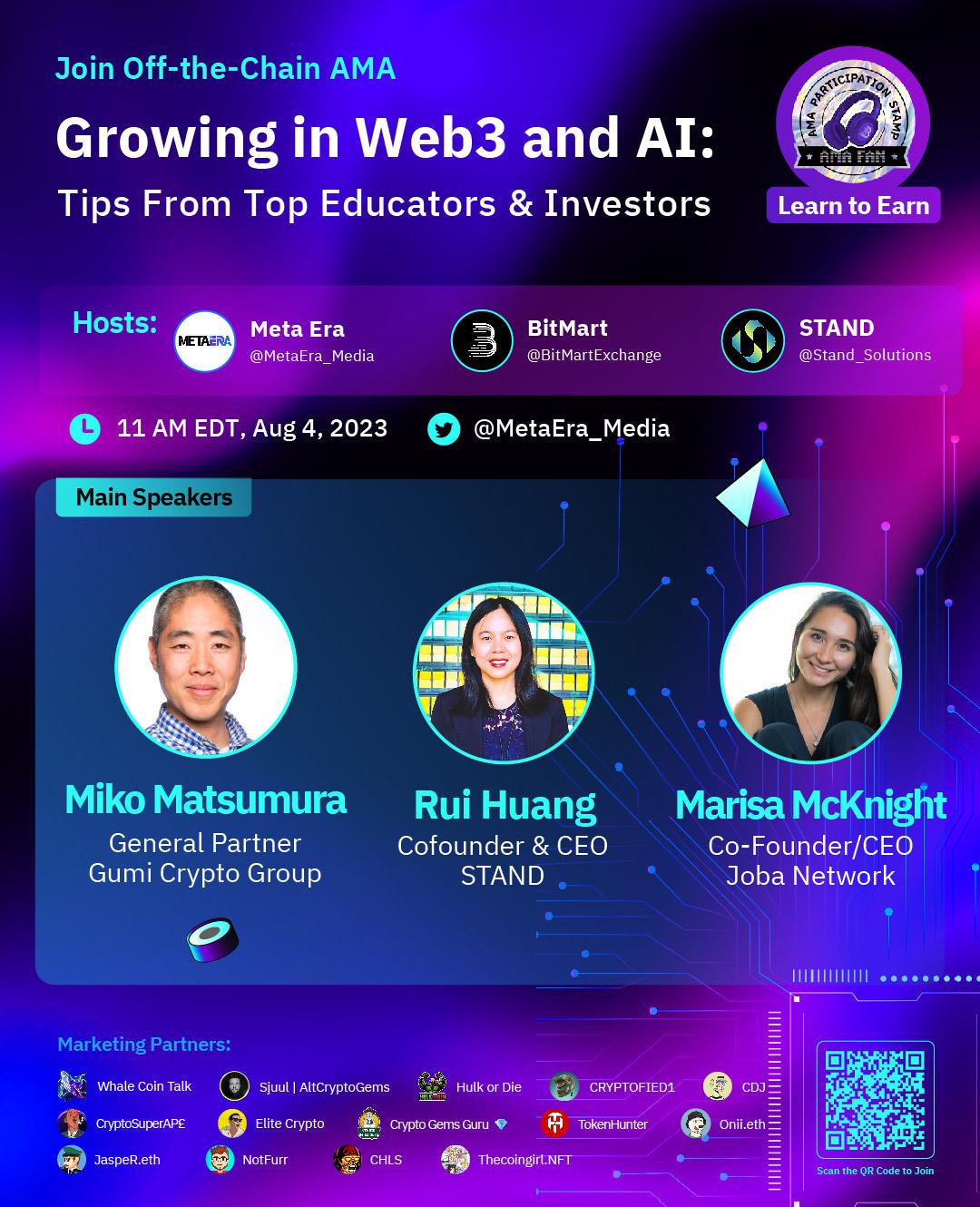 To learn more about BitMart's Learn to Earn program and to explore the enticing rewards now available, visit BitMart's Learning Center.
About BitMart:
BitMart is the premier global digital asset trading platform. With millions of users worldwide and ranked among the top crypto exchanges on CoinGecko, it currently offers 1,000+ trading pairs with competitive trading fees. Constantly evolving and growing, BitMart is interested in crypto's potential to drive innovation and promote financial inclusion. To learn more about BitMart, visit their website, follow their Twitter, or join their Telegram for updates, news, and promotions. Be sure to download the BitMart App to easily trade your favorite crypto anytime, anywhere.
CONTACT: marketing at bitmart.com