Istanbul, Turkey, June 26, 2023 (GLOBE NEWSWIRE) -- Metatime, a leading technology company focused on designing the future world and revolutionizing blockchain as an accessible ecosystem for all, announces the successful completion of its presale rounds. In the Seed Sale 1, Seed Sale 2, Private Sale, and Public Sale rounds, the company received a total investment of $38 million from corporate and individual investors.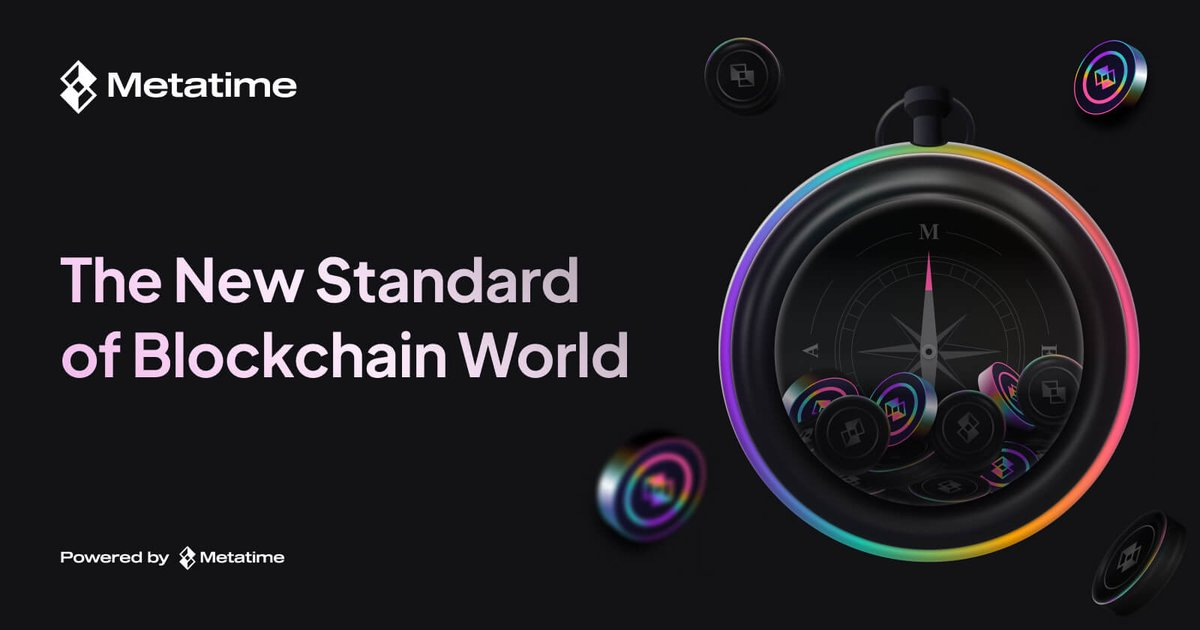 Since its start, Metatime has been committed to creating a comprehensive and transparent blockchain ecosystem. With a talented group of over 200 people, Metatime aims to lead the way in spearheading the Web 3.0 transformation.
Near-Instant 700,000 Transaction Checks
MetaChain, the main component designed to prioritize security, scalability, and speed, is at the center of Metatime's ecosystem. MetaChain, with the potential to check 700,000 transactions simultaneously, provides rapid transaction speeds, low fees, and scalability. Its compatibility with Ethereum enables the execution of smart contracts and decentralized applications, further enhancing its versatility.
Metatime Achieves Flawless Smart Contract Audit Score
Furthermore, Hacken, a leading blockchain audit firm, reviewed and analyzed Metatime's smart contract code. The Metatime development team met the highest code quality and security standards, earning a 10/10 grade.
'The Completion of the MTC Public Sale Marks a Significant Milestone'
"We are immensely grateful for the incredible support and trust shown by our investors and partners," said Yusuf Sevim, CEO and Co-founder of Metatime. "The completion of the MTC Public Sale marks a significant milestone in our journey towards reshaping the future of technology. We remain committed to delivering innovative solutions and driving the adoption of blockchain technology worldwide."
Metatime continues to expand its reach, with offices in Istanbul, London, the USA, and Lithuania, solidifying its position in the global arena. The company's portfolio including MetaWallet, MetaLaunchpad, MetaPayment, MetaExchange, and MetaNFT, reflects its dedication to building a robust financial ecosystem for all users.
For more information about Metatime and its products, please visit metatime.com. For media inquiries or interview requests, please contact content-at-metatime.com
About Metatime 
Metatime has emerged as a visionary ecosystem that builds the world of the future, designed from the start to be beneficial to everyone. By completely self-funding its technology development stages, Metatime aims to establish the world's most comprehensive and transparent ecosystem. Metatime continues to innovate and develop a wide range of products such as MetaChain, MetaWallet, Metatime Coin, MetaExchange, and MetaNFT, placing user needs at the forefront and designing from the very beginning. By envisioning a future where blockchain becomes accessible to everyone, Metatime leads the way in spearheading the Web 3.0 transformation.
Website | Twitter | Telegram | Discord | LinkedIn | Medium | Instagram | YouTube

###
Disclaimer: The information provided in this press release is not a solicitation for investment, or intended as investment advice, financial advice, or trading advice. It is strongly recommended that you practice due diligence (including consultation with a professional financial advisor) before investing or trading securities and cryptocurrency.
CONTACT: Birkan Yildiz
Metatime Technology Inc
birkan.yildiz-at-metatime.com