LOS ANGELES, CA, Aug. 18, 2023 (GLOBE NEWSWIRE) -- Cryptocurrency enthusiasts and investors have turned their attention to the burgeoning world of meme coins, where quirky ideas often lead to significant financial gains. Among these emerging players, the iconic frog-themed $PEPE coin recently drew the spotlight as a significant investment of $1 million has been injected into it by a notable investor, raising speculations of a potential 110% surge in its valuation. However, as $PEPE garners attention, a distinctive new contender has surfaced on the scene – enter $BLUBLU, a meme coin that intertwines playful humor with practical applications.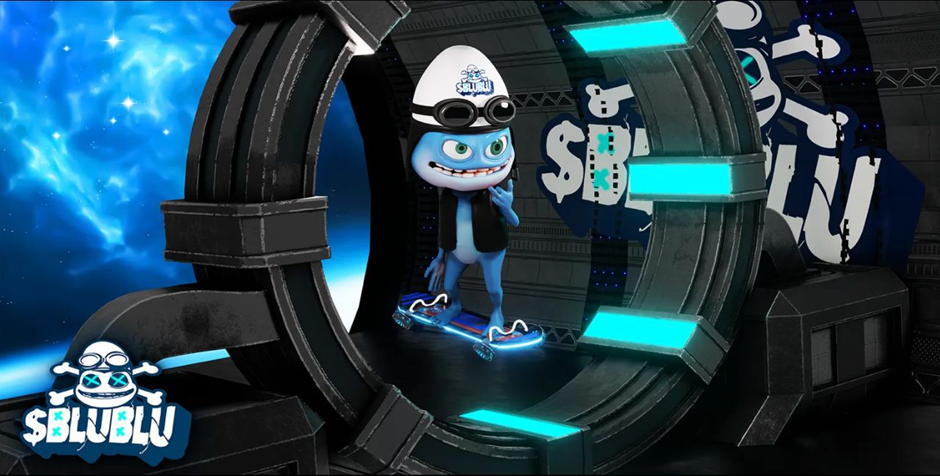 $BLUBLU: Marrying Playfulness with Utility
In contrast to the frenzy surrounding numerous meme coins, $BLUBLU stands out by offering more than mere speculative value. Blending the charm of the Crazy Frog meme with tangible, functional products, $BLUBLU has introduced a series of innovative offerings:
BluTooth (Now Live): A practical solution for seamless file sharing, likened to the renowned WeTransfer Pro service but rebranded as BluTooth. This feature includes unlimited downloads for all users. Furthermore, premium users can access this unlimited feature for a single payment of $50 in $BLUBLU tokens. For more information, visit the BluTooth platform here.
BluTube (Now Live): Delivering an ad-free YouTube experience by directly sourcing content from YouTube, $BLUBLU's BluTube platform eliminates disruptive advertisements. As it progresses, a nominal one-time fee of $50 in $BLUBLU tokens will provide continuous ad-free usage. Explore the ad-free world of BluTube here.
BluBot (Launching Soon): With the imminent debut of BluBot, $BLUBLU enthusiasts are abuzz with anticipation. This specialized iteration of UniBot holds promises of becoming a significant advancement in the realm of cryptocurrencies. Developed meticulously by the $BLUBLU Team, BluBot is poised to join the expanding BluBlu ecosystem later this week.
BluNance (On the Horizon): A decentralized exchange integrated within the $BLUBLU ecosystem, BluNance is set to revolutionize crypto trading. As partnerships solidify, users can anticipate an unparalleled trading experience that aligns with the overarching $BLUBLU vision.
$BLUBLU Presale!
Amidst the myriad meme coins vying for attention, $BLUBLU shines as a beacon of innovation and practicality. For those interested in joining this exciting venture, the $BLUBLU presale is currently live, offering tokens at an introductory price of $0.000008 each. Act swiftly, as the price is slated to increase to $0.000016 upon launch.
Connect with the Team on Social Media-
Website- https://blublu.world/
Twitter- https://twitter.com/BluBlu_ETH
Telegram- https://t.me/theblubluportal

Media Contact:
BluBlu World
Contact: Zombi Mayc
Address: Los Angeles, CA 90015
Email: Team@BluBlu.World
PEPE
Contact: Matt Furie
Email: Team@pepe.vip
Website: https://www.pepe.vip
Disclaimer:
The information provided in this release is not investment advice, financial advice, or trading advice. It is recommended that you practice due diligence (including consultation with a professional financial advisor) before investing or trading securities and cryptocurrency.
CONTACT: Zombi Mayc
Team at BluBlu.World