SEOUL, KOREA, Aug. 30, 2023 (GLOBE NEWSWIRE) -- Recently, BSUNIVERSE, a publisher that is developing a project based on the globally beloved IPs of The Pinkfong Company, Pinkfong and Baby Shark, officially announces that they have entered into a strategic Memorandum of Understanding (MOU) with 'Rotonda', a subsidiary of the virtual asset exchange Bithumb, which offers the 'Burrito Wallet'.
BSUNIVERSE serves as the publisher for the 'Baby Shark Universe' project, which is a collaborative development effort between Baby Shark Games and Retro Future. The project aims to establish an open-world ecosystem based on WEB3.0. In April, the project joined the Polygon ecosystem, known for its robust security, showcasing ongoing progress.
The Burrito Wallet is a WEB3.0 multi-chain wallet platform that supports seven main-nets, including Bitcoin, Ethereum, and Polygon. It enables the management of around 1,300 cryptocurrencies. It offers easy registration and wallet creation, and it stands out by allowing users to send NFTs and virtual assets via chat without the need for complex wallet addresses, minimizing the risk of misdirected deposits.
A representative from BSUNIVERSE stated, "Through this strategic Memorandum of Understanding (MOU), we will present a new paradigm in WEB3.0 by combining global IP with WEB3.0. technology," they further mentioned, "The multi-chain support capability of Burrito Wallet will play a significant role in enhancing user convenience within the 'Baby Shark Universe'."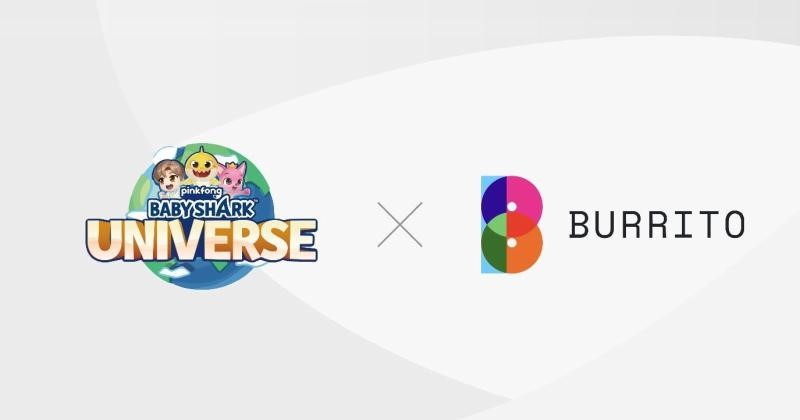 Furthermore, BSUniverse is set to participate in the 'NEXT BLOCK 2023' event, co-hosted by Burrito Wallet and Bithumb Meta, with sponsorship from Bithumb, on September 4th. During this event, they plan to unveil the pre-alpha version of the Baby Shark Universe, aiming to expand their engagement with users.
About BSUniverse
BSUNIVERSE is based in Singapore and serves as the publisher for the 'Baby Shark Universe' project, which has obtained official licenses for the popular IPs 'Pinkfong' and 'Baby Shark' from the Pinkfong Company. This project is built on Web 3.0 technology and aims to create an open-world ecosystem that anyone can easily enjoy.
Social Links
Twitter: https://twitter.com/BSUniverse_OFCL
Medium: https://medium.com/bsuniverse
Telegram: https://t.me/BabysharkUniverse
LinkedIn: https://www.linkedin.com/company/bsuniverse/
Media Contact
Brand: BSUNIVERSE
Contact: media team
Email: info@bsuniverse.io
Website: https://babysharkuniverse.io
SOURCE: BSUNIVERSE