ChatCrypto, a blockchain technology company that has taken the AI space by storm with its recent seed funding round. The company managed to sell out its seed round within 24 hours from its beginning.
London, UK, May 19, 2023 (GLOBE NEWSWIRE) -- With the new development, ChatCrypto is set to revolutionize the cryptocurrency market with its recent seed funding round. The platform managed to sell out its seed round within 24 hours from its beginning. The platform offers powerful technology in the field of AI and continues to captivate investors and enthusiasts alike.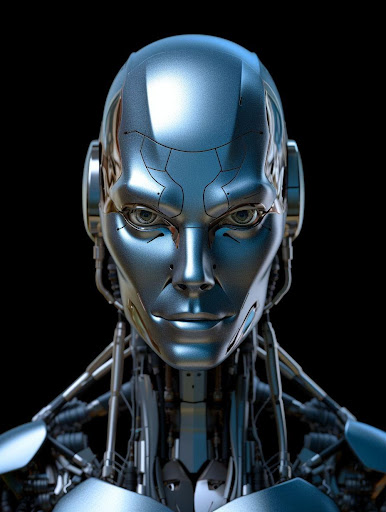 Chatcrypto's AI face Morpheus; Morpheus is a AI face of chatcrypto that makes people and community grow like a rocket speed

ChatCrypro offers a strong technological foundation and strives to revolutionize secure communication for the global community. The investors attracted enthusiasm in purchasing CCAIT tokens, recognizing the potential of ChatCrypto to shape the future of the AI market within the crypto space. The platform provides exceptional services in the seed round and solidifies its position as a leader in the AI market within the crypto space. The platform focuses on integrating AI into its ecosystem. By harnessing the power of AI, ChatCrypto is able to offer advanced features, enhance user experiences and improve the overall security of its platform.
With the seed round sold out in record time, ChatCrypto intends to gear up for additional funding rounds. It attracts investors and serves as a testament to a platform's robust technology. By leveraging the AI algorithm and machine learning capabilities, ChatCrypto aims to deliver cutting-edge features and services that meet the evolving needs of its users.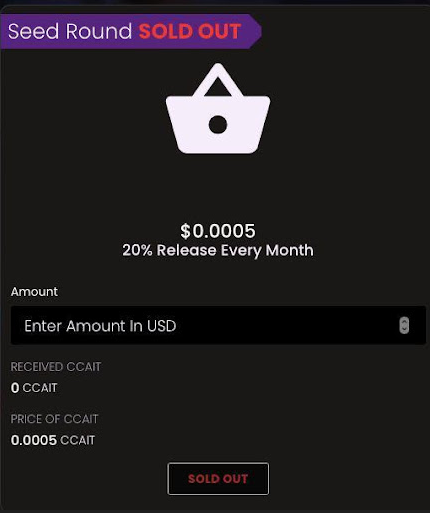 In addition, ChatCrypto gives transparency and ethical AI practices. It also provides data privacy by taking proactive steps to ensure the users that the ChatCrypto platform is secure. It includes strong data protection measures, as well as working to promote diversity and inclusivity within the community. 
Furthermore, with its impressive growth, ChatCrypto is poised to make a significant impact in the AI industry. The platform moves forward with its seeds round and will constantly innovate and utilize the latest technology and will be more secure.
About ChatCrypto:
ChatCrypto is a blockchain company that aims to revolutionize the cryptocurrency market by introducing cutting-edge technology and the latest innovations. The company continues to advance and secure additional funding. Its innovative approach to AI-driven communication solutions is set to make a lasting impact in the crypto space. 
Disclaimer: The information provided in this press release is not investment advice, financial advice, or trading advice. It is highly recommended that you practice due diligence (including consultation with a professional financial advisor) before investing or trading securities and cryptocurrency.
CONTACT: Salmon James
CHATCRYPTO
Pr(at)chatcrypto.ai