VICTORIA, SEYCHELLES, Sept. 28, 2023 (GLOBE NEWSWIRE) -- Web3's earliest and biggest social network, CyberConnect, has announced a partnership with Bitget Wallet (formerly known as BitKeep).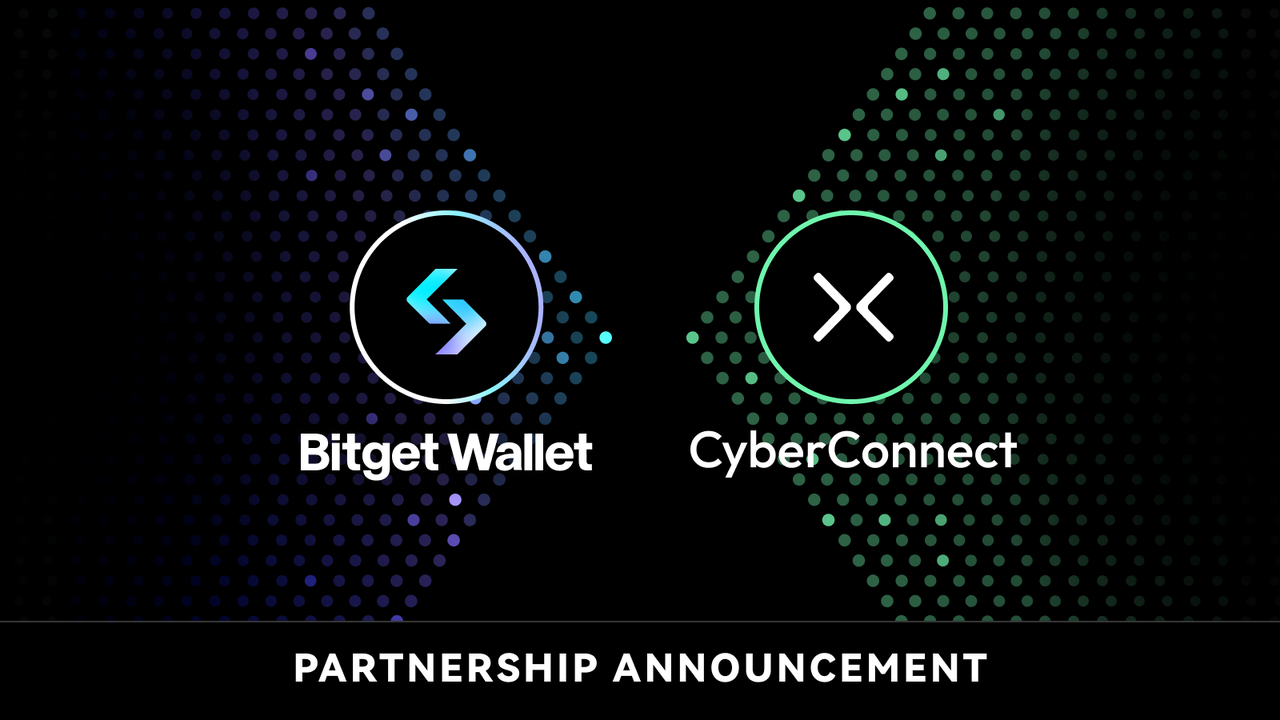 As part of this collaboration, CyberConnect has integrated the Bitget Wallet browser extension into its official website as well as its flagship DApp Link3. By connecting to the Bitget Wallet browser extension, CyberConnect users can seamlessly switch between Ethereum, BNB Chain, and Polygon chains to participate in the CyberConnect ecosystem, mint Cyber Accounts, and manage their decentralized identities. To access CyberConnect, users simply need to download the Bitget Wallet browser extension on Chrome or other compatible browsers, create a new Bitget Wallet or import an existing one, and connect their Bitget Wallet to CyberConnect via web extension.
Bitget Wallet's mobile DApp browser also provides users with direct access to CyberConnect. Users need only to tap "DApp" at the bottom of the home dashboard, before entering "CyberConnect" in the search field to access and connect their wallet directly to the CyberConnect DApp.
As a multi-chain non-custodial wallet, Bitget Wallet offers major features: wallet, swap, ETH staking, NFT marketplace, and DApp browser. It supports over 90 public chains, including Ethereum, BNB Chain, Arbitrum, Polygon, and Avalanche, and aggregates top DEXs and NFT marketplaces to provide users with optimal market-wide transaction prices. It provides uninterrupted and secure services across its app, browser extension, and web platform for over 12 million users globally.
Following a $30 million investment this August by Bitget, a leading crypto derivatives exchange, the platform underwent a transformative upgrade, rebranding as Bitget Wallet and featuring the new slogan "Faster Trading, Better Assets".
About CyberConnect
CyberConnect is a web3 social network that enables developers to create social applications empowering users to own their digital identity, content, connections, and monetization channels. Messari, Rarible, 1inch, and BNB Chain, along with 2,500 projects, and 1.2M users and creators are building long-lasting connections through apps built on CyberConnect.
Website | Docs | Twitter | Discord | Telegram

About Bitget Wallet
Formerly known as BitKeep, Bitget Wallet is a decentralized multi-chain digital wallet that provides an all-in-one solution for a comprehensive portfolio of services, including wallet functionality, an integrated swap feature, NFT Marketplace, DApp Browser, and Launchpad. It offers reliable and secure asset management and trading services to more than 12 million users worldwide, covering 168 countries in North America, Europe, and Asia and is a top-rated wallet on both Google Play and the iOS App Store globally. Bitget Wallet currently supports over 250,000 types of cryptocurrencies across over 90 chains, including major ones such as Bitcoin, Ethereum, Arbitrum, Polygon, BNB Chain, Fantom, and Solana.
For more information about Bitget Wallet
visit: Website | Twitter | Telegram | Discord

About Bitget
Established in 2018, Bitget is the world's leading cryptocurrency exchange that offers Copy Trading services as one of its key features. Serving over 20 million users in more than 100 countries and regions, the exchange is committed to helping users trade smarter by providing a secure, one-stop trading solution. Bitget inspires individuals to embrace crypto through collaborations with credible partners, including legendary Argentinian footballer Lionel Messi and official eSports events organizer PGL.
CONTACT: Tomás Nunes

tomas.dn at bitget.com