VICTORIA, SEYCHELLES, Oct. 03, 2023 (GLOBE NEWSWIRE) -- GMX, a leading decentralized perpetual futures trading protocol, has collaborated with Bitget Wallet (formerly BitKeep Wallet) to integrate it as a recommended wallet to access the GMX platform. Users can now perform on-chain spot and leveraged trading, as well as participate in staking and liquidity mining, by connecting their Bitget Wallet browser extension to the GMX front end. This collaboration also marks the beginning of in-depth discussions between both parties about future community collaborations that add value for users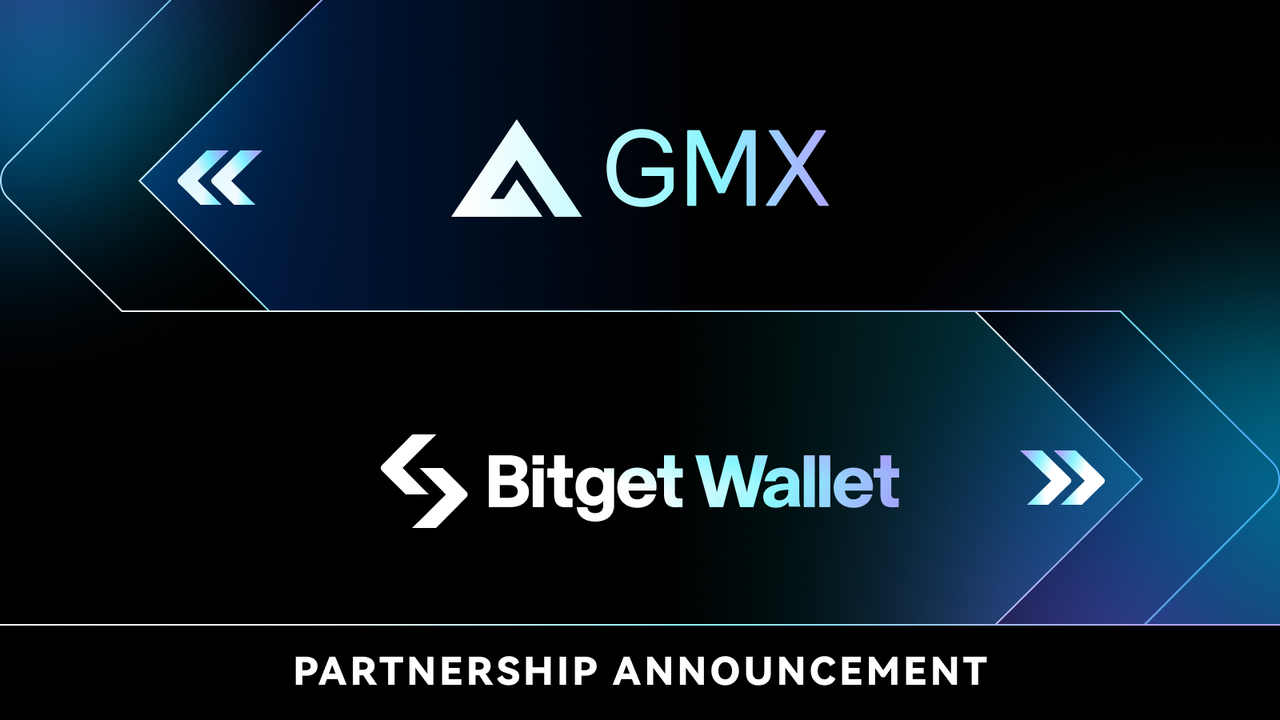 As early as February this year, Bitget Wallet had already extended a range of wallet support services to GMX, including DApp integration, GMX token trading, and real-time candlestick charts. Bitget Wallet played a critical role in not only serving the decentralized derivatives trading needs of users, but also introducing a diverse Web3 userbase to all that GMX has to offer.
GMX is just one of the many collaborators joining hands with Bitget Wallet. Numerous prominent public blockchains and protocols are actively working with Bitget Wallet, providing support for its browser extension services for a wide range of top-tier projects spanning DEX, metaverse, SocialFi, staking, and cross-chain bridges. Since the beginning of this year, over a hundred projects and developers have begun establishing strong working relationships with Bitget Wallet, culminating in a plethora of joint airdrop events and ecosystem interaction campaigns.
Since its establishment in 2018, Bitget Wallet has grown to become the preferred wallet of choice for over 12 million users worldwide, with its innovative products and reliable services. Bitget Wallet has also taken the top spot as the largest decentralized multi-chain wallet in Asia. 
Currently, Bitget Wallet has integrated with over 90 public chains, offering support for token management and trading, real-time market data, NFT marketplaces, DApp interactions, and more. It provides comprehensive support for high-quality mainnets and projects, while offering users a one-stop service for exploring the Web3 world.
With its robust product ecosystem, exceptional user experience, and rapidly growing user base, Bitget Wallet is set to become a prominent contributor and player in the Web3 world. 
About Bitget Wallet
Recently rebranded from BitKeep Wallet, Bitget Wallet is a leading all-in-one decentralized cryptocurrency wallet that integrates an array of important features such as wallet management, Swap trading, ETH staking, NFT Marketplace, DApp browser, Launchpad, and more - right within one single platform.  Bitget Wallet is available across three platforms: mobile app, browser extension, and web interface, and supports over 90 blockchains. In line with its vision of "Faster Trading, Better Assets", Bitget Wallet aims to provide users with an unparalleled Web3 trading experience with expedient transactions and better asset discovery. Since its establishment in May 2018, Bitget Wallet has built up a global userbase of 12 million, spanning 168 countries across North America, Europe, and Asia. It is also the largest decentralized multi-chain wallet in Asia.
For more information, visit: Website | Twitter | Telegram | Discord

For business inquiries, please contact: business.web3@bitget.com
About GMX
GMX is a permissionless spot and perpetual exchange, live on the Arbitrum and Avalanche blockchains. Traders on GMX benefit from low fees, deep liquidity, reduced liquidation risks and transparent pricing. Liquidity on GMX is user-contributed, and liquidity providers earn a majority of the sizable fees the protocol generates.
Since its launch, GMX has worked collaboratively to create a robust on-chain finance ecosystem, consisting of over 100 DeFi integrations. With the newly launched GMX V2, new markets have become available and execution speeds have become even faster, further optimizing the on-chain trading experience. 
Connect with GMX via: gmx.io | Twitter | Telegram | Announcements | Discord

CONTACT: Bitget PR Team
media at bitget.com